Nevada Fish Report
Fish Report for 4-19-2019
Eastern Nevada NDOW Report 4-19-2019
by Nevada Department of Wildlife
4-19-2019
Website

It's spring and the weather is nice so it is yard sale season! That also means that people are buying used boats at these yard sales and trying to register them without the right documentation. If the seller can't give you a title, don't buy the boat!
Unfortunately, this is very common in the spring and the common theme seems to be a boat that was registered in another state or was part of an estate and has gone through one or more owners since the last time it was registered, and the title is missing.
Without the title, the last owner who had the legal title to the boat has to apply for a new title and then transfer it to the new owner. With the legal owner possibly being several ownerships removed from the current owner, and possibly in another state, this can be a very difficult, if not impossible, endeavor.
A couple of times it has turned out that the last legal owner is deceased and then the next of kin has to be located and it gets even stickier dealing with estates. Occasionally boats come into NDOW to be registered by a new owner and still have a lien on it with a previous owner.
So, the moral of the story is: If you appear to be getting a smokin' deal on a boat and the person you are purchasing it from doesn't have the title, chances are it will be a headache to get it registered. Buyer beware!
Emma Windous of Sage Elementary School in Spring Creek receives a fishing rod and certificate from Conservation Educator Julie Gabrielson. Emma took second place in the Free Fishing Day poster contest for the state of Nevada as part of Nevada's Trout in the Classroom educational program. Her poster will be seen in the 2020 Nevada Fishing Guide.
ANGEL LAKE
The road to Angel Lake is closed. With the snow conditions of this winter, it probably won't be open until Memorial Day weekend at the earliest.

CAVE LAKE
Cave Lake has unsafe ice conditions and anglers are warned to stay off. There is some open water at the inlet end of the lake for fishing and the ice should be coming off soon.

COLD CREEK RESERVOIR
The lake is ice free and fishing has been fair. The lake was recently stocked with 2,000 rainbow trout averaging 11 inches. The usual worms, PowerBait, small spinners and flies should all work. Expect muddy road conditions to get here.

COMINS LAKE
Comins Lake is ice free and angler contacts have shown that 16 to 20 inches rainbow trout are being caught at Comins Lake on a variety tackle including; flies, spinners, and worms.

ILLIPAH
The reservoir continues to rebound from irrigation and summer evaporation and is sitting at approximately 60% of capacity. The lake is more than 50% ice covered, but the ice is coming off fast. The roads around the reservoir are very muddy due to snow melt, so any anglers attempting to access the reservoir should be mindful of these conditions and stay on the gravel.

JAKE'S / BOIES RESERVOIR
Jake Creek is ice free and fishing is fair though it should pick up when the water warms into the mid 40's over the next few weeks.

JIGGS / ZUNINO RESERVOIR
Jiggs is now ice free and there has been a winter kill observed here with dead bass and bluegill seen floating in the water. Hopefully it was a small one. NDOW will be performing a fish survey here over the next couple of weeks, when shore conditions improve enough to launch a boat, in order to try to determine the extent of fish mortality. The lake will be stocked with trout sometime over the next few weeks when the shoreline dries out enough for the stocking truck. With the precipitation in the forecast though it may be longer before the heavy fish truck and get in and dump a load of fish. The shoreline is very muddy and anglers are being asked to keep their vehicles on the roads.

MOUNTAIN STREAMS
Expect to find very snowy and muddy conditions along the shorelines so take care when walking the streams. Getting to many of our local streams will be difficult due to the muddy/snowy conditions so expect 4WD travel and take precautions. Due to the snow melt from warmer conditions anglers can expect turbid conditions and heavy flows especially on warmer afternoons. Fish will be moving very slow due to cold water temperatures so slow down the presentations. Expect fishing to be slow in the streams.
HIGH ALPINE LAKES
High mountain lakes should all be frozen over and there won't be a fishing report here until late next spring or early summer depending upon the winter.

RUBY LAKE NWR
Very little change here as the collection ditch is ice free with the warmer temperatures. Fishing continues to be good at the collection ditch for 13 to 18 inch trout with the occasional large trout being taken. Small brightly colored spinners were doing well. Wet flies have been performing better than the dries right now. These include the usual small nymphs such as PT's, hares ears, olive soft hackles, BWO emergers, red or blue copper Johns and prince nymphs as well as egg patterns in orange or pink. Wooly and crystal buggers in black, purple or olive are also working. In the crystal clear water of the collection ditch, if you can see the fish, they can see you. Go low, slow and wear drab clothing. Most of the dredging is completed, though there are a few wide spots that need to be done. Dredging the ditch is almost complete except for a small portion near Brown Dike which should take place sometime in the next few weeks. Fish upstream of the dredging for best results. Harrison Pass is still closed so you need to go through Secret Pass to get there.
SOUTH FORK RESERVOIR
No change here as South Fork is completely ice free and fishing has been fair, though occasionally anglers report catching a limit of fish. When anglers do report catching trout, they are averaging 16 to 18 inches with an occasional fish over 20 inches. Fly fishermen fishing chironomids (midge larvae) are having the best luck. Most of the trout being caught have been in the backs of coves, along Jet Ski Beach and Coyote Cove and by the dam. Fishing small PT's, hares ears or chironomid emergers just under the surface has worked. Blood midges fished just off the bottom are also worth a try. Red copper Johns have been working near the dam for fish averaging 18 to 20 inches over the past week. Water flows coming into the lake are turbid and causing muddy water at the south/inlet end of the lake. If you can find water where it changes from muddy to clear fairly quickly, fishing the edges can be productive. Water temperatures are in the high 30's to low 40's and fishing will probably continue to be slow to fair until it gets into the mid to high 40's.
WILDHORSE RESERVOIR
Wildhorse is still about 50% covered with ice, as of Thursday, April 18, and the shorelines are very muddy. With the warmer temperatures expect the lake to be completely ice free soon. Fishing had been good through the ice and expect it to continue this spring. The usual PowerBait and worms for bait anglers and for fly fishermen this is chironomid season, so midge larva and emerger patterns as well as hares ears, PT nymphs and wooly buggers. The lake is very close to spilling and this should be a good year for fishing.
WILLOW CREEK RESERVOIR
The reservoir is full! NDOW plans on planting the reservoir with crappie later in the spring when conditions improve.
WILSON RESERVOIR
The road is rutted and on rainy or snowy days is 4WD. The lake is ice free and fishing is good for 13 to 16 inch fish that are in good shape. The lake isn't spilling yet. Expect it to spill sometime in May.
Next Report >
Next Report >
More Reports
Nevada Department of Wildlife Reports
for Wednesday, April 17th, 2019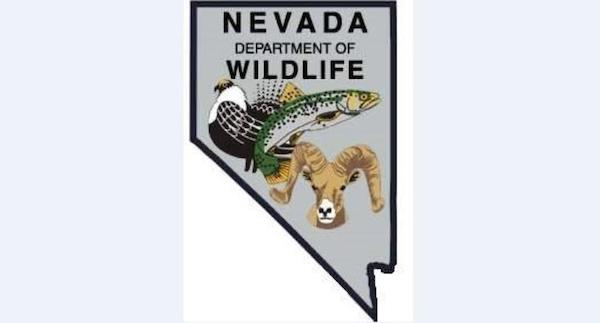 Lake Mead
:
Anglers Are Catching Limits of Crappie
Lake Mohave
:
Lake Mohave Fishing Mid April
Colorado River - Laughlin
:
Great Catfish Areas Along The Shoreline
Las Vegas Urban Ponds
:
NDOW Has Begun Seasonal Channel Catfish Plants
Kirch Wildlife Management Area
:
Fishing Has Picked Up Significantly
Eagle Valley Reservoir
:
Action Has Been Very Good
Echo Canyon Reservoir
:
Fishing Off To A Slow Start
:
NDOW Mid April Southern Fishing Report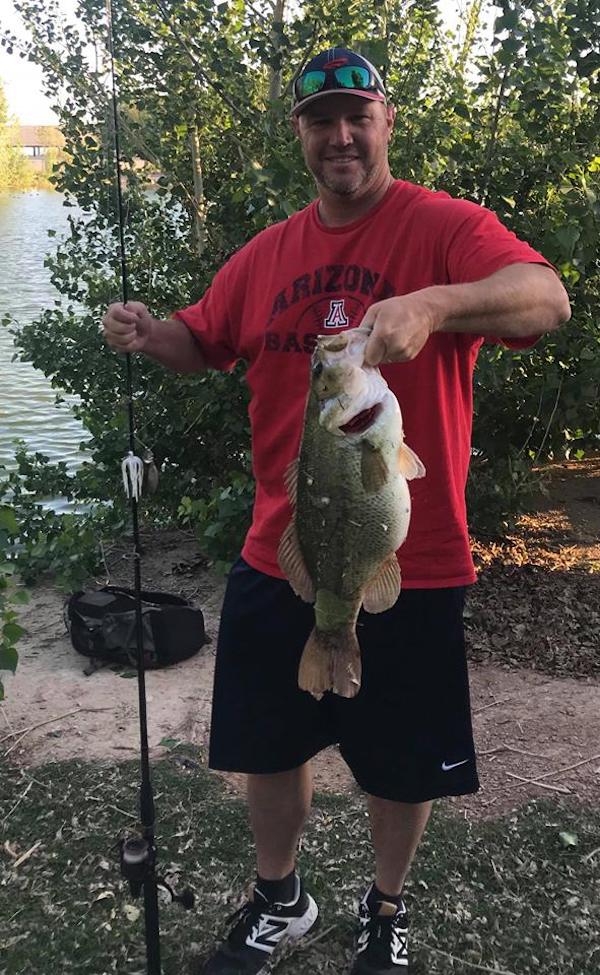 4-15-2019
Joe Whitaker caught and released this large mouth bass at Tule Springs (Floyd Lamb Park) last night using a white......
Read More
Nevada.FishReports.com © 2020. All Rights Reserved.
Website Hosting and Design provided by TECK.net