Nevada Fish Report
Fish Report for 9-27-2019
Doug Busey Eastern Sierra Fishing Report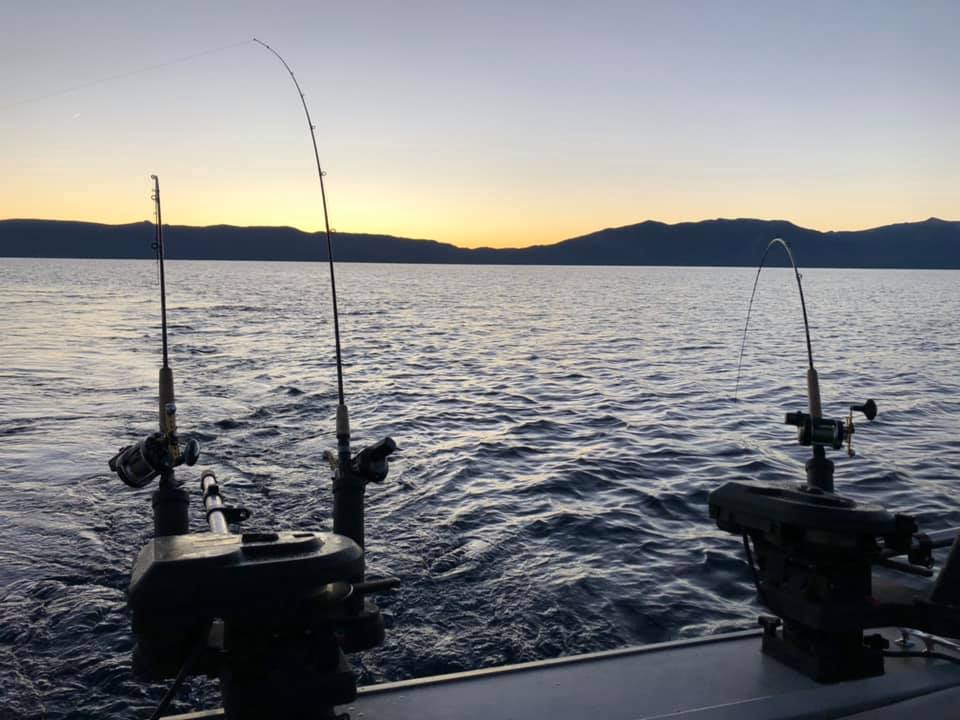 Photo Credit: Courtesy of Tahoe Topliners

Hello fellow anglers. Fall is officially upon us and things are changing in our local area. Lakes are opening and lakes are opening for the season. Even if you are not an angler and just enjoy the great outdoors, then September 28th is a day to get out and enjoy Public Lands Day. This day all national and state parks in the United States are free to all. This will include entrance, parking, camping and boating on this day. (where applicable). The next Public Lands Day will be November 11th of this year. For more information, go to public lands day and choose your destination. Now if there is some fishing involved, what a great bonus. get out and enjoy with the family. Now for tour local fishing report.
SILVER LAKE: The water level is still up enough to use the public boat ramp. They have been letting water out over the last couple weeks. I spoke to a couple anglers that caught a couple rainbows trolling. Shore fishing was rated at very slow.
CAPLES LAKE: The lake level has only dropped a few feet from the high mark. The EID as well as the Caples Lake boat launch is open. Fishing has been fair for anglers trolling Rapalas or using flashers and a worm. Shore fishing has been hit and miss, one day on, next day off. As the weather cools, the browns should be coming closer in to feed. By this weekend, the fishing should pick up due to the CDFW is scheduled to plant the lake. For more information stop by the Caples Lake Resort. Note, the Caples Lake campground is still remains closed for construction.
BLUE LAKES: The upper lake still closed, but the lower lake is open until the weather sets in. Fishing has been fair for shore anglers using salmon eggs or inflated night crawlers.
RED LAKE: The road to the lake is open. Do not fish or recreate near the water due to the algae bloom. This includes pets swimming or drinking from the lake. The only opportunities right now are for hiking and picture taking.
INDIAN CREEK RESERVOIR: The lake level has gone down a little. Do not allow pets near the lake due to the algae. Anglers have been catching a few fish. I recommend to clean them at home and rinse in fresh clean water. Die to the algae this year, I personally do not think that any of the California agency's or county's will be planting the lake
this year. I will be waiting for a hard freeze to turn the lake over and reduce the weed population.
CARSON RIVER WEST FORK CALIFORNIA SIDE: The water level in Hope Valley is so low in areas, that is you were to walk across the river with your feet headed down stream. Some areas you may not get the tops of your shoes wet. But there is some nice areas that still, are holding fishing from Sorenson's Resort to the Woodfords area. The CDFW is scheduled to plant the river this week. You will also note that the highway 89 bridge in Hope Valley is closed due to construction. They have a controlled traffic light at the intersection of 88 and 89.
CARSON RIVER EAST FORK CALIFORNIA SIDE: The river is running perfect from Hangmans Bridge up to the the Wolf Creek turnoff. Small spinner shave been doing well. I spoke to an angler that was fly fishing with a may fly last week. he caught and released 22 fish that day. Green power bait or Gulp has been very productive. Alpine County planted the river this week with 1800 lbs of nice sized rainbow trout. The CDFW has also scheduled a fish plant this week.for more information, stop by the Creekside Lodge.
HEENAN LAKE: Only open Friday through Sunday during this and next month. Fishing started off great, but has slowed down a little. Most shore anglers have been going around on the left side of the lake as your looking from the parking area. remember that this is a catch and release lake. Artificial lures with barbless hooks. Small carry down boats, float tube, canoes or kayaks are allowed on the lake. You can use an electric trolling motor, no gasoline motors allowed.
TOPAZ LAKE; The water level has gone down a couple more feet. Fishing has been slow for both shore and boat anglers over the last week. The last day to fish this year will be Monday the 30th. The lake will then open for the 2020 season on January 1st.
NEVADA LOCAL FISH PLANTS: Wilson Common Pond, Davis Creek, Marilyns Pond, Mtn View Pond, West walker river, Sparks Marina, Hinkson Slough, Mitch Pond, Baily Pond, Desert creek and the East Carson River in Douglas and Carson County.
PYRAMID LAKE: I do not know the fishing conditions, which is due to the lake has been closed for three months. But on September 1st, the lake will open for the fall/winter season. I would recommend for those Topaz anglers like myself. Strip your line and get a little bigger test on your real. Last year we averaged 3 to 7 lb fish on this lake, with some coming in closer to the 10 lb plus. A Nevada license is not required, but a tribal permit is. I would recommend to go to the Pyramid Lake website to learn all the rules and regulations for the first time angler. You can also get your fishing and boating permits there as well.
JUNE LAKE AREA: Fall has definitely arrived with cooler temps and you can see the Aspens starting to turn at higher elevations. Without a doubt one of the best times of year to be in The Loop. The cooler days and nights have dropped the water temps in the lakes about ten degrees over the past few weeks which has brought the fish up a bit. For example, those trolling June and Grant were at 40' to 50' and now more like 30' to 35'. Gull and Silver are in the 20' to 25' range. ERNIE'S TACKLE AND SKI SHOP: 760)648-7756, Open 7:00 to 6:00. Best to stop here first for the gear and info you need to fish The Loop.
GRANT LAKE: Grant Lake Marina and Campground, no phone. Last day of operation is Oct. 6th. Harold at the marina tells me that trolling Tube Flies (available at Ernie's) and Speedy Shiners amongst others 6 to 7 colors lead core has been the best bet. Ran into to Rich the chef at Carson Peak Inn (he cooks up a mean Prime Rib every day they're open) who's been on the water a lot lately doing well trolling Speedy Shiners, bait fishing Garlic Pinched Crawlers, and fly chucking a Hornburg with a midge dropper all mostly in the upper section above the Narrows. Dan's Guide Service (661-478-0036) reports that the evening bite has gone from trolling Rapalas with spin gear to dragging Rainbow Hornburgs with a fly rod loaded with full sink line. Like Rich this is in the upper section targeting the submerged Rush Creek channel. The boat ramp will be inaccessible with the closing of the marina but there are a few spots to launch from shore. Care must be taken though.
SILVER LAKE: Silver Lake Resort 760)648-7625. Resort and Marina due to close for the season Oct. 14th. The lake is still cranking out 1 to 4 pounders with a 6-1 thrown in there using all methods and baits. Take a look at the fish book in the Resort's store to see what I mean. Silver has been and still is your best shot at catching trout thanks to the Resort's Oregon Rainbow stocking throughout the season.
RUSH CREEK: Folks are doing well with the CDFW stockers and some of those Oregons coming down out of Silver Lake mostly throwing night crawlers and salmon eggs. As mentioned Oct. is when we see the Browns move down from Silver and up from Grant. Generally the most success for the bigger ones is with Rapalas. My approach is to "Shoot and Scoot" with Thomas Bouyants and Panther Martins covering the entire length from lake to lake occasionally switching to a Rapala.
JUNE LAKE: Big Rock Resort 760)648-7717, Hrs. 7 to 6. June Lake Marina 760)648-7726, Hrs. 7 to 5. Both open thru Oct. 31st weather permitting. Most notable catch recently was a 9-1/2 lb Cutthroat caught by Ralph from June Lake lead core trolling a Tui Chub pattern Tube Fly. By all accounts that could be the largest Cutthroat caught out of June - Ever!! He was out with Dan Mac who has been scoring bigger Cutts, Cutt-bows, and Rainbows all season long fishing out of Big Rock. In addition Mike at Big Rock had some guests bring in a nice 10-1/2 lb stringer of Cutts. Randy and Lovejoy at June Lake Marina say that fishing is picking up with the cooler weather. Casting gold Kastmasters near the beach landed a 6-1/2 lb. Cutthroat along with some nice Rainbows.
GULL LAKE: Gull Lake Marina 760)648-7539, Hrs. 7 to 6, Open thru Oct. 31st weather permitting. Good old William there said it's been good for limits of the smaller stockers with those floating baits mentioned but a bit slow for the bigger Oregon Rainbows. I would say that's because of no recent Oregons brought in. Regardless, one group has done well on fish up to 3-3/4 lbs trolling Rapalas with spin gear meaning those fish are not be as deep as a month ago.
Good luck on your next fishing adventure. If you get a picture of your catch, send it to sports@recordcourier.com. I hope to see you on the waters soon. Good fishin' and tight lines
Good luck on your next fishing adventure. If you have a question or a report in our local fishing area, call the Naw line at 775-267-9722. If you have a photo of your catch, send it to nevada@fishreports.com. Hope to see you on the waters. Good fishin' and tight lines.
Next Report >
Next Report >
More Reports
Carson Now Reports
for Friday, September 27th, 2019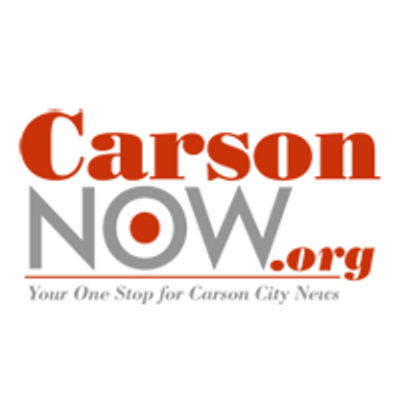 Gull Lake
:
Gull Lake Fishing Report
June Lake
:
Fishing is Picking Up With Cooler Weather
Rush Creek
:
October is When The Browns Start Moving Down
Silver Lake
:
Best Shot at Catching Trout
Grant Lake
:
Grant Lake Fishing Report
Pyramid Lake
:
Pyramid Lake Update
Topaz Lake
:
Water Level Has Gone Down
Heenan Lake
:
Heenan Lake Fishing Report
Carson River - East Fork (CA)
:
River is Running Perfect
Carson River - West Fork (CA)
:
Water Level is Low is Hope Valley
Indian Creek Reservoir
:
Lake Level Has Gone Down
Red Lake
:
Algae Bloom Gong On
Blue Lake Lower
:
Fishing Has Been Fair
Caples Lake
:
Shore Fishing has Been Hit or Miss
Silver Lake
:
Silver Lake Fishing Report
Carson Now Reports
for Friday, September 13th, 2019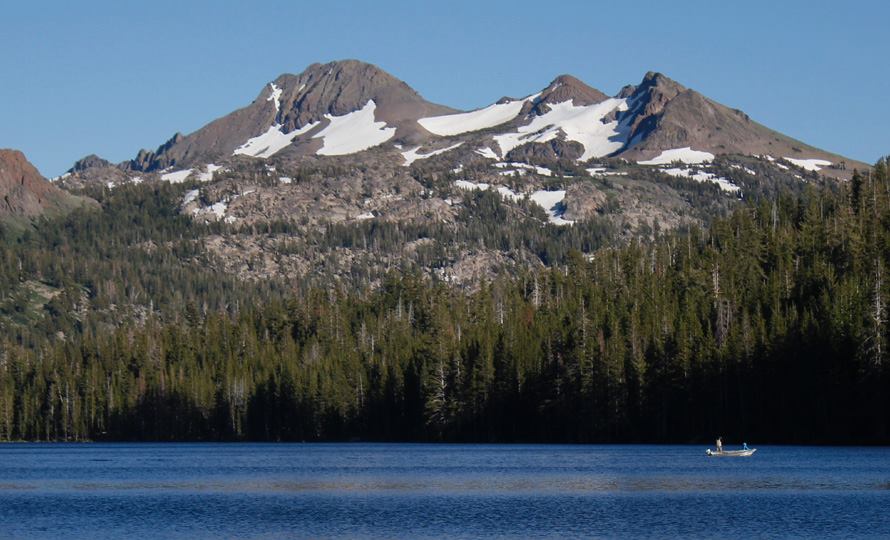 Caples Lake
:
FIshing Has Been Rated Good
Woods Lake
:
Fishing Has Been Slow
Blue Lake Lower
:
Blue Lakes Fishing Report
Red Lake
:
Recommend To Stay Away
Carson River - West Fork (CA)
:
Flows Have Been Fluctuating
Carson River - East Fork (CA)
:
Water Flows Are Perfect
Silver Creek CA
:
Flows Are Down
Markleeville Creek
:
Fishing is Slow
Topaz Lake
:
Shore Fishing Has Been Fair For Anglers
Indian Creek Reservoir
:
Algae Bloom Gong On
Silver Lake
:
Silver Lake Resort Fishing Report
Gull Lake
:
Gull Lake Fishing Report
June Lake
:
June Lake Fishing Report
Grant Lake
:
Grant Lake Fishing Report
Rush Creek
:
Creek Flow Normal For Now
:
Doug Busey Eastern Sierra Fishing Report
Nevada.FishReports.com © 2020. All Rights Reserved.
Website Hosting and Design provided by TECK.net