Nevada Fish Report
Fish Report for 11-14-2019
NDOW Eastern Fishing Report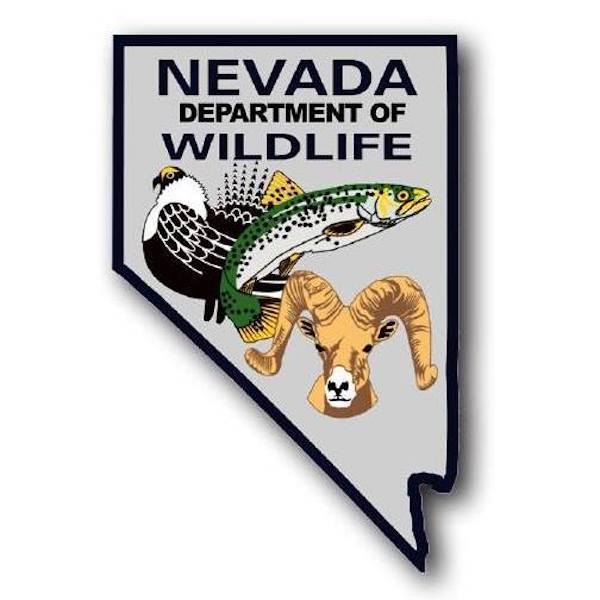 Photo Credit: Courtesy of NDOW
by Nevada Department of Wildlife
11-14-2019
Website

If you haven't already done so, now is the time to winterize your boat to ensure that it will start in the spring and to prevent damage to your engine that may run into thousands of dollars of repairs. 
Many boats come with owner's manuals that tell you how to prepare your boat for the winter.  If you have it, follow the directions that your manufacturer recommends.  If you don't have the owner's manual here are a few tips to help you out. 
Use water ears, a flushing attachment to flush the water out your outboard motor cooling system.  While you have the engine running, disconnect the fuel line, letting the engine continue to run removing all of this year's fuel from the system. 
There are two schools of thought about fuel over the winter.  You may either completely empty the tank, using a fogging oil to protect it from corrosion or you may put brand new fuel with stabilizer in it.  Both ways seem to work.
If you use fogging oil, spray it in the carburetor right before the motor runs out of gas, you will know it's running out of gas when the motor starts to run rough.  Remove the spark plugs and spray into the cylinders.  Then spray the inside of your gas tank.  This is a good time to put in new spark plugs.
After the motor is shut down, remove flushing attachment and drain your motor of all water making sure the outboard motor is in an upright position.  Many even have a drain plug to help you drain the water. You may turn the prop by hand or bump the motor with the starter (disconnect spark plug wire) to force water out of the pump. Don't leave any water inside as freezing temperatures can crack the housing.
Clean and lubricate all the linkages found on the motor and the steering components, using the manufacturers recommended lubricants.  Don't forget to lubricate the propeller shaft.   Always store your outboard motor in an upright position.
Finally, wash and dry the outside of your boat and trailer removing all dirt, plant and animal matter.  Clean, drain and dry your bilges.  Either store your boat in a covered place or put a good sturdy boat cover or tarp over it.  This is also a great time to check the brakes and lighting system on your trailer, repack the bearings on the axles and make sure that the winch system is lubricated and in good working condition.
Follow these steps and when it's time to hit the water next spring, your boat will be ready to go.                          
Angel Lake is completely frozen over and there will be no fishing reports until late next spring or early next summer depending upon winter weather.
Due to work that needs to be done on the dam, the water level will be dropping over the next few weeks. During construction, Cave Lake State Park will remain open to the public, and visitors can continue to enjoy kayaking, fishing, swimming, and other recreational activities. The lake will remain easy to access, and the health of area fish and wildlife will not be impacted. The fish will occupy a smaller area within the lake, potentially improving catch rates. The boat dock, however, will be closed for the duration of the project. Expect the shorelines to be muddy as the lake recedes leaving the old saturated bottom behind.
Fishing here is fair to good for 10 to 12-inch trout and slow for small bass with some ice in the mornings. The usual worms, PowerBait, small spinners and flies should all work. Trout are also hitting small midge dries and emergers.  The lake was stocked with approximately 500 ten-inch trout a month ago.
Trout fishing has been fair to good. Much of the middle and north end of the lake is covered in unsafe ice.  The north end of the lake is open for fishing, though there is ice in most areas where there are tules and cattails.  For trout, anglers should try Panther Martins, spoons, PowerBait, salmon eggs, and night crawlers. Fly fisherman should use wooly buggers, leech patterns, and nymphs patterns (midges, beaded pheasant tails…etc.).  It is also the time to use chironomid patterns under an indicator.  With the forecast cooler temperatures for the next 10 days, expect the lake to start icing up making fishing difficult.
Trout fishing has picked up with anglers doing well near the inlet of the lake for both browns and rainbows. The south end of the lake is starting to ice up and with the colder temperatures more ice will be forming though it won't be safe. The brown trout spawn is winding down. The usual flies of wooly buggers, prince nymphs, hares ears and chironomid patterns would be your best bet, though egg patterns near the inlet may also work.  Small spinners, PowerBait and worms should be effective as well.
Shore fishing is picking up, though the best fishing is still from a float tube or small boat. The lake is icing up in the mornings. Trout fishing have been fair to good while bass fishing is slow. The usual PowerBait and worms as well as small spinners are working for trout.  Fly rodders should be using chironomids, hares ears, PT nymphs, copper Johns, and black or olive wooly buggers.  For bass dark soft plastic baits with sparkles are working as are minnow type imitations.  
The water level is down and the boat ramp is no longer useable.  Fishing for trout has been fair to good while fishing for blue gill and bass has been slow to fair.   The same presentations as at South Fork should also work well here.
MOUNTAIN STREAMS
With low flows and cold nights, fishing has slowed a bit on the streams and there is ice forming so take care when walking the shorelines. Dry fly season is pretty much over, but you can still fish dry flies including elk hair caddis, ants, beetles, and attractor flies like red or royal stimulators, royal trudes or royal coachmen on some of the warmer afternoons. Nymphs and small streamers should work as well.  Soft hackles swung through runs and riffles can be very effective in the fall for browns, brookies or tiger trout where there is enough water.   Fishing the tailwaters below both Wildhorse and South Fork dams has been good for reservoir sized fish though flows below South Fork Reservoir are low and anglers will have the best luck hitting the pools where larger fish have been trapped due to the low flows.  As of  Thursday November 14, the East Fork of the Owyhee at 25 cubic feet per second (cfs), the Bruneau River at 29 cfs, the Jarbidge River at 6 cfs, Salmon Falls Creek at 65 cfs, Lamoille Creek at 6 cfs, South Fork of the Humboldt  between 11 and 17 cfs, Cleve Creek at 8 cfs and Steptoe Creek at 5 cfs.
HIGH ALPINE LAKES
Most of the high mountain lakes are iced over and there will be no fishing reports on the high mountain lakes in the Rubies or East Humboldt's until late next spring or early next summer depending upon winter weather.  
Water levels are low in both the south marsh and the collection ditch.  Fishing the collection ditch for trout is fair to good depending upon the day. Windy or cloudy days seem to be the best. The water is low, with little flow, and very clear.  This is making fishing difficult.  Anglers would do well to target areas where springs flow into the ditch or around culverts that create some flow between the ditch and the units.  Very small dark flies fished dry or just under the surface have worked as have streamers and spinners.  Anglers should also plan to use the usual small nymphs such as PT's, hares ears, olive soft hackles, red or blue copper Johns and prince nymphs in sizes from 14 to 18. Wooly and crystal buggers in black, purple or olive are also working.
Water temperatures are in the 40's here and the water has cleared up quite a bit.  Fishing the south end of the lake for trout has picked up a bit, but the best days appear to be when it is windy or cloudy.  Anglers at Coyote Cove were catching trout averaging 14 to 18 inches using worms or PowerBait.  Fly rodders from float tubes have done well with sparsely tied leech patterns along the weed beds at the south end of the lake.  Fishing is fair to good from the main boat ramp cove up to the dam. Black leeches have worked at the south end and chironomids were working at the main boat ramp cove. Other flies to try include black, brown or wine colored wooly buggers and leaches, hares ears, prince nymphs, Carrie specials, balanced leeches and copper Johns.  For spin anglers dark spinners with gold or yellow contrast colors and minnow imitating lures should all work. Bait fishermen should use very small worms on a small hook or PowerBait rolled into a bell shape and floated off of the bottom using a slip sinker. Bass fishing has slowed considerably.  Fishing below the dam in the river has been good with low flows around 15 cfs and with very clear water, fishing the pools is best. One wiper or black bass 15 inches or longer may be kept.   
Not much change here with the high-pressure system parked over much of the west keeping Nevada warm and dry. There is a bit of a cooling trend in the forecast with a very slight chance of precipitation.  Surface water temperatures are still in the 40's though Hendricks and Penrod Arms east of the highway are frozen. The backs of some of the coves on the main body of the lake have a bit of ice in the morning but are still accessible for fishing. Trout fishing has been good while bass fishing is slow though a couple of large bass have been reported.  Trout are cruising the shallows making shore fishing more productive.  The Penrod Arm has been the popular place for anglers as it has been producing trout, perch and a few bass.  However, trout are being caught in many areas, so if you have a favorite spot, try it first. Trolling from a boat with minnow imitators has been productive for trout.  This is also the time of year when midges become one of the few invertebrates that are hatching, so fly rodders should enjoy some success fishing chironomid patterns.  Black balanced leeches with some blue flash have been productive.   Of course, the standby wooly buggers, leech patterns, hares ears, prince nymphs and copper Johns should all work as well. Chartreuse PowerBait, perch colored minnow imitations and black or dark green spinners with gold or yellow spots should be tried by spin fishermen.  One wiper or black bass 15 inches or longer may be kept. Fishing in the stream below the dam is still good.  The campground is open and on a first come first served basis.
The lake level has dropped over the past few weeks and fishing is slow. There was a problem with one of the outflow valves being stuck open, but it is fixed now.  
Very little change here as fishing continues to be fair to good for 13 to 16-inch trout that are in good body condition.  The water level, while down, is in great shape for this time of year.  The same presentations, flies, baits and lures as used at South Fork or Wildhorse, should also work well here. Shore anglers should start seeing more success as the surface water temperatures cool down.  Bass fishing is fair.  
More Reports
Nevada Department of Wildlife Reports
for Thursday, November 14th, 2019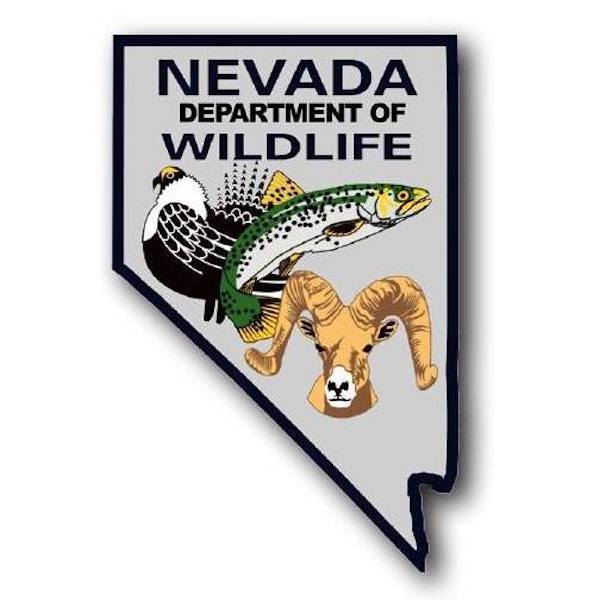 Wilson Reservoir
:
Wilson Reservoir Fishing Report
Willow Creek Reservoir
:
Lake Level is Dropping
Wild Horse Reservoir
:
Wildhorse Reservoir Fishing Report
South Fork Reservoir
:
South Fork Reservoir Fishing Report
Ruby Lake NWR
:
Ruby Lake Fishing Report
Jiggs Reservoir (Zunino Reservoir)
:
Water Level is Down
Jakes Creek Reservoir (Boies Reservoir)
:
Shore Fishing is Picking Up
Illipah Reservoir
:
Illipah Reservoir Fishing Report
Comins Lake
:
Comins Lake Fishing Report
Cold Creek Reservoir
:
Fishing Has Been Good
Cave Lake
:
Cave Lake Fishing Report
Angel Lake
:
Frozen Over
Nevada Department of Wildlife Reports
for Wednesday, November 13th, 2019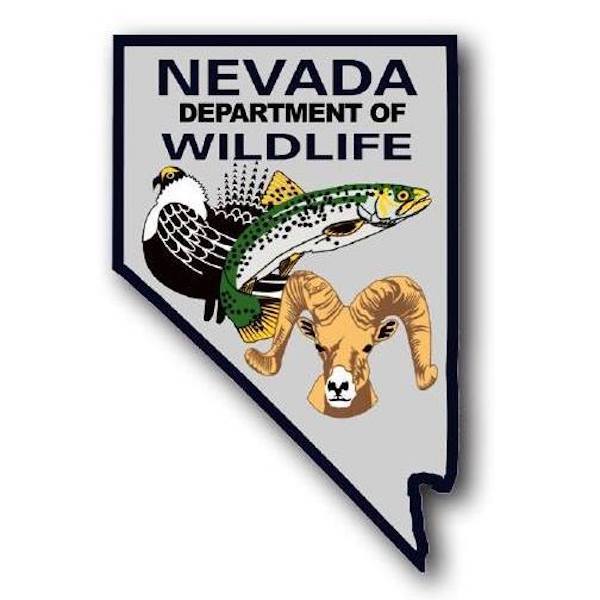 Lake Mead
:
Lake Mead Fishing Report
Lake Mohave
:
Lake Mohave/ Willow Beach Fishing Report
Colorado River - Laughlin
:
Colorado River-Laughlin Fishing Report
Las Vegas Urban Ponds
:
Fishing Action is Steady
Kirch Wildlife Management Area
:
Water Levels Are Starting to Rise
Eagle Valley Reservoir
:
Overnight Temps Are Dropping Below Freezing
Echo Canyon Reservoir
:
Rainbow Trout Action Has Been Very Good
:
NDOW Southern Fishing Report
www.NevadaFishReports.com © 2023. All Rights Reserved.
Website Hosting and Design provided by TECK.net