Nevada Fish Report
Fish Report for 1-10-2020
Eastern Nevada Fishing Report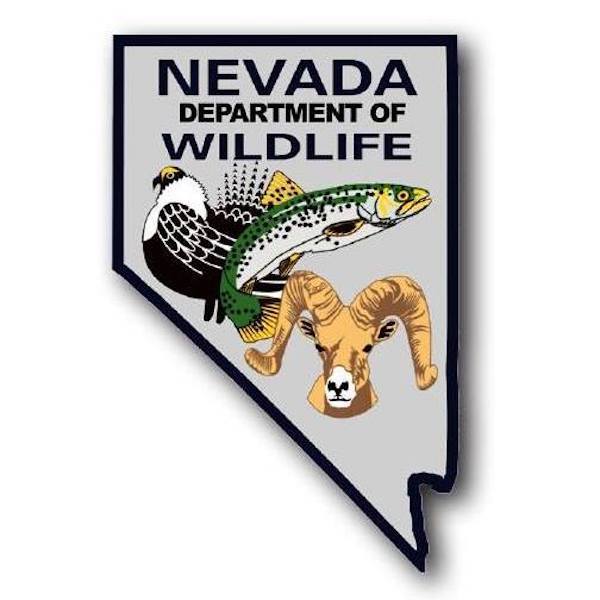 Photo Credit: Courtesy of NDOW
by Nevada Department of Wildlife
1-10-2020
Website

A couple of weeks ago we discussed the gear needed for ice fishing but didn't discuss techniques.  Ice fishing has been good at for trout at Comins Lake in Ely and for perch and trout at Wildhorse Reservoir in northern Elko County.
There are a number of techniques for ice fishing for trout and they are pretty straight forward.  The easiest is the same as bait fishing for trout, with hook, some bait (worm or cheese type bait) and a bobber. 
When fishing for trout through the ice, they will often be in water between six and 12 feet deep and generally somewhere in the middle of the water column.  Set the bobber so that the bait is suspended about four feet under the ice and wait for a bite.  If there are no takers after about a half hour, drop the bait down about a foot and try again.  Continue this until you find the depth they are at.
Another popular method is jigging for trout.  Take your favorite trout spinner, spoon or a soft plastic grub, and tip it with a small piece of worm.  Again, start fishing about four feet below the ice only no bobber this time.  Lift your rod up every 10 to 30 seconds and let your presentation settle back down.  Often the strike comes on the downfall so be ready.
Target perch in 25 to 35 feet of water and get your presentation right on the bottom.  For the best chance at catching a fish, the bait needs to be within a foot of the bottom.  Again, using a very small jig, tip with a piece of worm or mealworm, lift the rod up every minute or two and let the presentation settle back to the bottom. 
Perch bites are very subtle, so you will need either a lighter rod or add a spring to the tip of the rod that will show when the fish are biting.  Give the perch a chance to get the bait in their small mouths, so don't always try to set the hook the second the rod moves.  If you miss the bite, don't pull your line in to see if you have any bait left right away, let it settle down to see if the fish will come right back and try again.
Perch travel in schools so once you find them, they often provide good action for a while, so make sure to take the kids along.  Perch fishing is great fun for the whole family. 
Follow these steps and when it's time to hit the water next spring, your boat will be ready to go.                        
Angel Lake is completely frozen over and the road is closed for the winter, so there will be no fishing reports until late next spring or early next summer depending upon winter weather.
Access to the lake is closed as the water level has been lowered due to safety issues with the dam and in preparation for work on the dam next summer.
Ice here is averaging about eight inches with thicker ice is at the south end and some anglers have been catching nice trout through the ice. Anglers also report catching eight to 10-inch bass through the ice as well. Fishing has been good for 14 to 18-inch trout using jigs tipped with a worm.
No recent report on ice condition, but expect six to eight inches of ice here, though make sure to drill a test hole before venturing upon it.  Fishing is generally good for 12 to 16-inch trout through the ice using black or dark colored jigs tipped with a piece of worm.   
Jakes Creek is still covered with approximately eight inches of ice but no fishing report.  Generally fishing through the ice is good for 10 to 14-inch trout using a jig tipped with a worm.
This impoundment is covered in unsafe ice with the aerators running to prevent a winter fish kill.  There will be no fishing report until spring when it becomes ice free.
MOUNTAIN STREAMS
With low flows and cold water, fishing is slow on the streams. Snow and ice buildup along shorelines make walking along streams treacherous.  Nymphs and small streamers should be working, though expect bites to be very subtle in the cold weather.  Many gauging stations are inoperable due to ice.  As of Thursday, January 9, the Bruneau station was iced over.  The Jarbidge is flowing at 6 cfs. To get to the Bruneau or the Jarbidge, you must come from the Idaho side of the state line.   The east fork of the Owyhee was flowing at 34 cfs, Salmon Falls Creek was at 70 cfs, Lamoille Creek at 4 cfs, South Fork of the Humboldt at 31 cfs, Cleve Creek at 7 cfs and Steptoe Creek at 5 cfs.
HIGH ALPINE LAKES
The high mountain lakes are iced over and there will be no fishing reports on the high mountain lakes in the Rubies or East Humboldt's until late next spring or early next summer depending upon winter weather.
Water levels in the collection ditch are low and clear and fishing for trout is fair to good depending upon the day.  Some parts of the ditch are icing up especially the north end though there is plenty of open water for fishing. Anglers report catching mostly 10 to 12 inch fish in many areas, though a few very nice fish have been caught.  Stormy, windy or cloudy days seem to be the best. Anglers would do well to target areas where springs flow into the ditch or around culverts that create some flow between the ditch and the units.  Very small dark flies fished dry or just under the surface have worked as have streamers and spinners.  Anglers should also plan to use the usual small nymphs such as PT's, hares ears, olive soft hackles, red or blue copper Johns and prince nymphs in sizes from 14 to 18. Wooly and crystal buggers in black, purple or olive are also working.  Egg patterns should be working now.  There is six inches of ice at the main boat ramp.  Harrison Pass is closed.
South Fork was about 80% covered in unsafe ice on Wednesday, January 8, and the ice was gray and porous, with little or no shore access to open water. While it is expected to cool down, with its exposure and elevation, it may be a couple of weeks before there is safe ice here.  But who knows?  The way this winter is going, it may never be safe.
As of Thursday, January 9, the ice was between eight and eleven inches thick with four to six inches of snow on top.  A few slush pockets have been found while walking on the ice, so make sure to have good boots.  Anglers continue to catch perch in a number of places, with the middle of the Hendricks Arm, the Penrod Arm, the beach off of the State Park and the goose island area all producing a fair number of perch.  Trout fishing has also been good for 14 to 18-inch fish in shallower water, though an occasional trout is caught while perch fishing.  If fishing for perch find water that is 25 feet or more in depth and fish within a foot of the bottom with a brightly colored jig tipped with a piece of worm or mealworm. Use an occasional jigging motion to bring the fish in. When fishing for trout, try to find depths of between six and 12 feet and start fishing about four feet below the ice and start moving the presentation down in the water column a foot at a time if you haven't had any bites in about a half  hour.   The State Park has groomed a very nice ice-skating rink right off of the boat ramp and there is enough snow for sledding.  The campground is open and on a first come first served basis.
The road to Wilson is 4WD and there has been no recent report on ice.  However, conditions here are often similar to South Fork, so expect unsafe ice. 
Next Report >
Next Report >
More Reports
Nevada Department of Wildlife Reports
for Friday, January 10th, 2020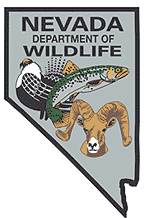 Wilson Reservoir
:
Wilson Reservoir Report
Wild Horse Reservoir
:
Wildhorse Ice Fishing Report
South Fork Reservoir
:
South Fork Reservoir Report
Ruby Lake NWR
:
Ruby Lake Report
Jiggs Reservoir (Zunino Reservoir)
:
Jiggs Reservoir Report
Jakes Creek Reservoir (Boies Reservoir)
:
Jakes Creek Report
Illipah Reservoir
:
Illipah Report
Comins Lake
:
Comins Lake Report
Cave Lake
:
Cave Lake Report
Angel Lake
:
Angel Lake Report
Nevada Department of Wildlife Reports
for Wednesday, January 8th, 2020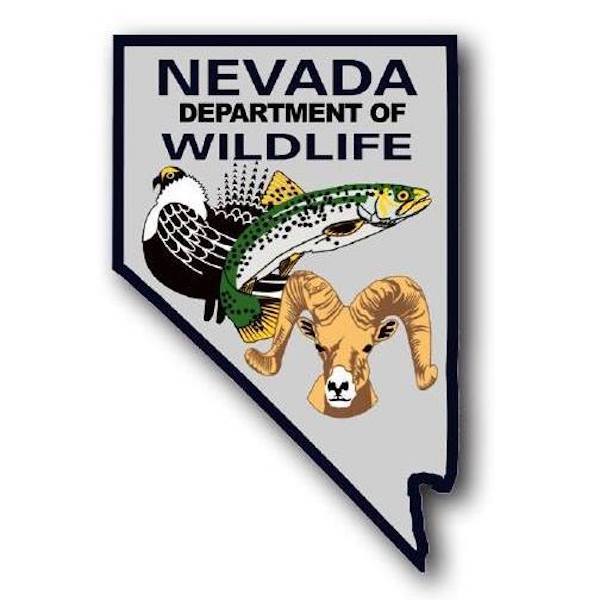 :
NDOW Names New Chief Game Warden
Echo Canyon Reservoir
:
Ice Remains Thin on Shoreline
Eagle Valley Reservoir
:
Ice is 8-10 inches Thick
Kirch Wildlife Management Area
:
Kirch Wildlife Report
Las Vegas Urban Ponds
:
Las Vegas Urban Ponds Report
Colorado River - Laughlin
:
Laughlin River Report
Lake Mohave
:
Lake Mohave Report
Lake Mead
:
Lake Mead Report
:
NDOW Southern Fishing Report
www.NevadaFishReports.com © 2021. All Rights Reserved.
Website Hosting and Design provided by TECK.net