Nevada Fish Report
Fish Report for 6-5-2020
NDOW Eastern Fishing Report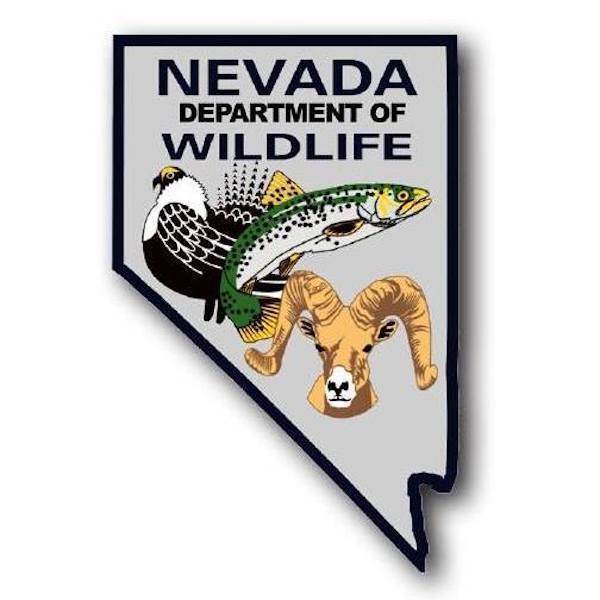 by Nevada Department of Wildlife
6-5-2020
Website

While I haven't been able to do a fishing report since mid-March, NDOW has been stocking waters all around the state for anglers to catch and enjoy.  To see where, when and how many fish have been stocked in what waters, go to www.ndow.org/Fish/Stocking_Updates. 
Year to date in 2020, NDOW has stocked more than 146,000 trout in the Eastern Region which includes Elko, Eureka, Lander and White Pine Counties.  More than 55,000 fish have been stocked in South Fork Reservoir and more than 30,000 fish have been stocked in Wildhorse.
Fishing is a great family activity that lets you social distance while getting out of the house and enjoying some much needed exercise and fresh air. 
Next Saturday, June 13 is Free Fishing Day.  This is the one day of the year that anglers may fish without a license, though all regulations and limits apply.  If you fish only once in a while this is a great chance to get out and fish without buying a fishing license.  Who knows, you may like it enough to go more often!
The road to Angel Lake is open and the lake is ice free.  The lake is about as full as it can get and is spilling into the creek.    There are some large snowdrifts on the backside of the lake.  Some minor fish loss due to winterkill, but many trout were seen cruising along the dam and in the mouth of the creek.  The usual worms under a bobber or fished off the bottom with a slip sinker should work as should small spinners and rooster tails.  Flies to try include flashback PT nymphs, small black or olive wooly or crystal buggers, olive and peacock soft hackles, hares ears and small leech patterns. 
Fishing at Cave Lake has been good but the water level is low from a drawdown due to concerns with the dam.  The usual small nymphs and crystal buggers are working for trout, with beadhead pheasant tail nymphs being very effective.  The float tube launching area is closed and anglers should fish at the north end of the lake near the dam and main boat launch area.  Other areas are muddy with very soft deep mud along the shorelines.
Fishing here is fair to good for 10 to 12-inch trout and fair for bass. The lake was stocked in late April with 2,000 rainbow trout.   The usual worms, PowerBait, small spinners and flies should all work.  
Comins Lake is fishing well with a full lake and surface water temperatures starting to climb into the low 60's.  Anglers are catching trout averaging 16 to 20 inches on a variety of tackle.  Panther Martins, spoons, PowerBait, salmon eggs, and night crawlers should all do well for the majority of bait fisherman.  Fly fisherman should use wooly buggers, leech patterns, and nymphs patterns (midges, beaded pheasant tails…etc.).  Bass fishing is slow but should start to pick up with warming water.  Comins has been stocked with approximately 8400 trout this spring.  If you catch a pike, please check to see if it has a radio transmitter tag near the tail.  If it does, please return the fish to the water so that NDOW biologists can track its movements.  If it doesn't have the transmitter tag, please humanely dispatch the fish.  Don't put it back in the lake.
The reservoir is full and fishing has been fair to good.  The usual springtime flies of wooly buggers, prince nymphs, hares ears and chironomid patterns should all work.  Small spinners, PowerBait and worms should be effective as well. Illipah was stocked with 7500 trout on May 1.
Trout fishing is fair to good and bass fishing is slow to fair.  No reports on any catfish being caught. The usual PowerBait and worms as well as small spinners are working for trout.  Fly rodders should be using chironomids, hares ears, PT nymphs, copper Johns, and black or olive wooly buggers.
Jiggs has been stocked with about 3000 catchable trout this spring and the fishing has been good for both trout and bluegill with an occasional bass thrown in for good measure.  Anglers have been catching keeper sized bluegill with a small bit of worm on a red hook suspended about 18 inches below the bobber.  The same presentations as at South Fork should work well here for trout.  Trout fishing has been fair to good.  Bait anglers are doing best with worms under a bobber for bluegill and garlic flavored red or pink PowerEggs fished off the bottom using a slip sinker.
MOUNTAIN STREAMS
With the light winter, stream flows in almost all areas of the region are below normal and many are fishable though a few like the Jarbidge and the Bruneau aren't.  The East Fork of the Owyhee below Wildhorse Reservoir has been fishing well for reservoir sized fish that had gone over the spillway earlier this spring.  To get to the Bruneau or the Jarbidge, you may need to drive into Idaho first. As of June 4, the east fork of the Owyhee was flowing at 189 cubic feet/second (cfs), the Bruneau River was flowing at 188 cubic feet/second cfs, the Jarbidge at 181 cfs, Salmon Falls Creek at 263 cfs, Lamoille Creek at 131 cfs, the South Fork of the Humboldt approximately 100 cfs, Cleve Creek at 9 cfs and Steptoe Creek at 4 cfs.  Steptoe Creek was stocked with 1000 rainbow trout in mid-May.
HIGH ALPINE LAKES
Most of the high mountain lakes are still inaccessible due to snow ice though they are starting to open up depending upon exposure.  Still snow on many of the trails once you get above 8,000 feet and the higher elevation lakes should still have some ice on them.
Fishing is fair to good at the collection ditch for 13 to 18-inch trout with the occasional large trout being taken. Fishing seems to improve on rainy or windy days.  Small brightly colored spinners were doing well.  Wet flies have been performing better than the dries right now. These include the usual small nymphs such as PT's, hares ears, olive soft hackles, BWO emergers, red or blue copper Johns and prince nymphs as well as egg patterns in orange or pink.  Wooly and crystal buggers in black, purple or olive are also working.  In the crystal clear water of the collection ditch, if you can see the fish, they can see you.  Go low, slow and wear drab clothing. Unit 21 is also producing some bass using olive soft plastic grubs or olive wooly buggers.  The water temperature here is in the mid to high-50's. While boats aren't allowed on the South Marsh until June 15, float tubes are.  Fishing should be good for bass from a float tube as you head down the main channel.
Fishing is also full and fishing for both trout and bass has been good.  Surface water temperatures are starting to move into the low to mid 60's which will also help the bass bite.  This spring SF has been stocked with more than 55,000 trout. Fly fishermen fishing chironomids (midge larvae) or balanced leeches under an indicator are having the best luck.  Most of the trout being caught from shore have been in the backs of coves, along Jet Ski Beach and Coyote Cove and by the dam.  Fishing small PT's, hares ears or chironomid emergers just under the surface has worked.  Blood midges fished just off the bottom are also worth a try.  Boaters were finding fish on the graph on the west side of the lake between the dam, Jet Ski Beach and Fisherman's Point.  Catfish are starting to become active and anglers may want to try raw shrimp fished in low light conditions or at night.  Fishing below the dam in the river has been fair.   No black bass may be kept until July 1. The state park campground is open at 50% of capacity.  Please don't use the sites marked with caution tape.
Wildhorse is full, the water quality is good as is the fishing.  Surface water temperatures are in the high 50's to low 60's.  Depending upon the day and the weather, fishing ranges from good to very good, both from shore and from boats.  The usual PowerBait and worms for bait anglers have been working for trout.  For fly fishermen midge larva and emerger patterns as well as hares ears, and PT nymphs are good patterns to use.  Black or olive wooly buggers were taking fish as well, though black is better as trout are eating black leeches.  Balanced leeches under a strike indicator have also been good. The water is pretty clear for this time of year and most anglers are fishing Penrod and Hendricks Arms as well as the beach in front of the State Park.  Many fish are being caught from shore so be careful not to cast too far out and go past the fish.  Perch fishing has been good using small brightly colored jigs tipped with a piece of worm.  With the lake spilling earlier this spring, fishing below the dam has been good for reservoir sized fish.  No black bass may be kept until July 1. The campground is open and is on a first come first served basis. As of last weekend, the state park was allowing camping at 50% of capacity.  While there was talk of the tribal land being open, it hadn't opened by Sunday that we are aware of. 
While the dam is fixed and the water level is fine, the crappie planted here are still not totally recovered and of catchable size yet.  It will probably be ready for crappie fishing late fall or next spring.  There are holdover catfish that were planted last summer that should be of catchable size.
At last report the lake was spilling but not very heavily.  Fishing is good for 12 to 15-inch fish that are in good shape. The same presentations, flies, baits and lures as used at South Fork, should also work well here.  Fishing below the spillway has been good though is slowing down.  This lake will be stocked once it stops spilling. 
Next Report >
Next Report >
Nevada Department of Wildlife Reports
for Wednesday, June 3rd, 2020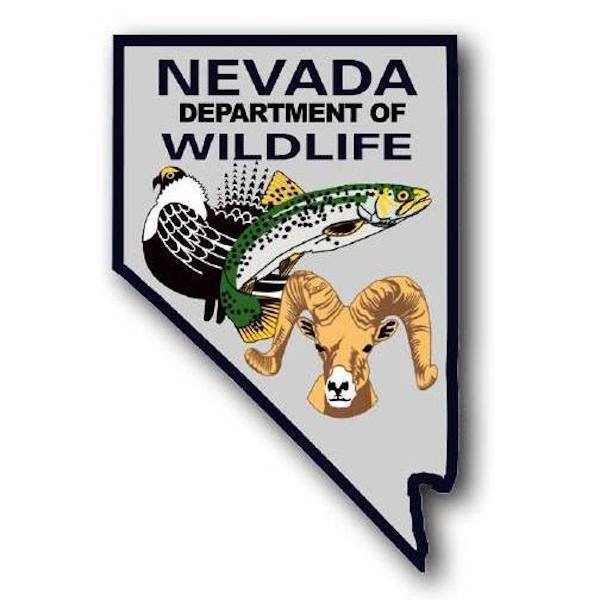 Eagle Valley Reservoir
:
Eagle Valley Reservoir Fishing Report
Echo Canyon Reservoir
:
Echo Canyon Reservoir Fishing Report
Lake Mead
:
Lake Mead Fishing Report
Lake Mohave
:
Fish Are Crazy About Soft Plastics
Colorado River - Laughlin
:
River is Producing Some Nice Stripers
Kirch Wildlife Management Area
:
Anglers & Fish Looking For Someplace Cool to Hang Out
Las Vegas Urban Ponds
:
Las Vegas Urban Ponds Fishing Report
:
NDOW Southern Fishing Report
www.NevadaFishReports.com © 2021. All Rights Reserved.
Website Hosting and Design provided by TECK.net