Nevada Fish Report
Fish Report for 11-6-2020
NDOW Eastern Fishing Report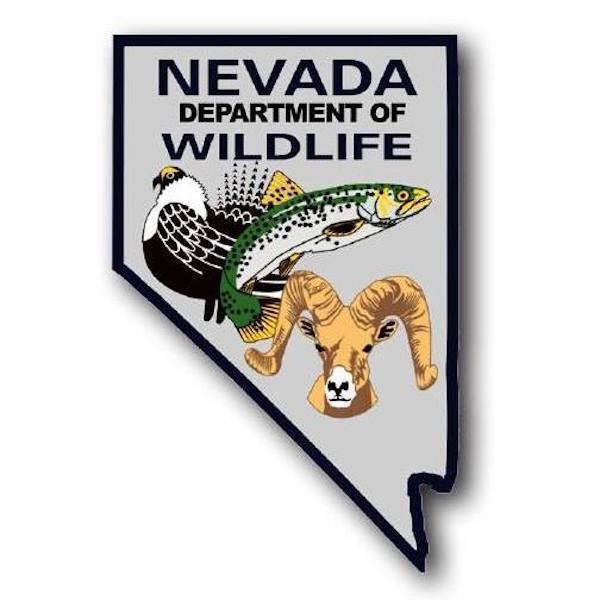 Photo Credit: Courtesy of NDOW
by Nevada Department of Wildlife
11-6-2020
Website

It looks like we might be getting some much needed precipitation this weekend as a cold front moves through bringing colder temperatures and even possibly some snow overnight on Saturday.  We are looking at a 30 degree drop in daytime highs and that combined with precipitation will bring surface water temperatures down considerably.
Expect the fishing to slow a bit on Saturday and Sunday as the front first moves through, but often right after the front becomes established and precipitation kicks in, the fishing turns back on.
Northern Elko County will experience much more precipitation than the Elko/Spring Creek area so if you head to Wildhorse, Wilson or any of the northern waters go prepared for possible muddy or winter driving conditions.
As we transition into winter expect ice in the mornings on reservoirs, especially on north facing shorelines that don't get much afternoon sun.  However, with the wind expected following the front, ice formation will be slowed.
The upside to ice starting to form is that the trout can feel the change and they should be feeding aggressively, cruising the shallows looking to fatten up before the winter ice completely covers the lakes.
 If you missed the Kids Fish Camp a couple of weeks ago, NDOW is putting the recordings of the programs up on their YouTube channel.  While your children may not be able to ask questions, they can still take advantage of learning some great stuff.  For the adults there were several programs including one that explained the Nevada Native Fish Slam and where to find the different species and one called "Fishing Northeastern Nevada."
Depending upon weather conditions, the road may soon be closed to the lake if it receives enough precipitation, but as of the writing of this report it was open. Cold nighttime temperatures will soon cause ice to form here and fishing will be done.   Currently, the usual worms under a bobber or  PowerBait fished off the bottom with a slip sinker are working as are small spinners and rooster tails. Give the spinners and rooster tails a few seconds to sink before starting to reel them in.  If using a bobber, put your bait about 18-inches to two feet below the bobber.  Wet flies are the way to go right now.  Wet flies to try, include flashback PT nymphs, small black or olive wooly or crystal buggers, olive or peacock soft hackles, red/silver zebra midges, hares ears and small leech patterns.  Angel Lake has been stocked with approximately 3,300 catchable sized trout this fall.  
As the cold front moves into the area expect ice to start forming on the lake edge in the mornings.  Very little change here as fishing at Cave Lake has been fair to good for eight to 10-inch trout, with very low water levels due to a drawdown due to concerns with the dam.  The usual small nymphs and crystal buggers are working for trout, with beadhead pheasant tail nymphs being very effective.  For bait anglers, fishing a worm about four feet below a bobber or using powerbait floated off the bottom with a slip sinker seems to be the best bets. The float tube launching area is closed and anglers should fish at the north end of the lake near the dam and main boat launch area. 
The water level is low but fishing is fair to good for both trout and bass.  Best times seem to be early morning here as the trout can be seen taking insects off or just below the surface.  Worms, PowerBait, small spinners and flies should all work if the fish are cooperating. Small dark colored dry flies first thing in the morning are working.  Griffith's gnats, black gnats, black Adams and ant patterns should be tried.  During full light, use subsurface presentations.  Approximately 2.000 nine inch trout were planted in Cold Creek Reservoir in mid-October.   
Comins Lake has water temperatures dropping into the 40's and trout fishing is good with bass fishing slow. Fly fisherman should use wooly buggers, leech patterns, and nymphs patterns (midges, beaded pheasant tails…etc.) fished under an indicator. If you catch a pike, please check to see if it has a radio transmitter tag near the tail.  If it does, please return the fish to the water so that NDOW biologists can track its movements.  If it doesn't have the transmitter tag, please humanely dispatch the fish.  Don't put it back in the lake.  Comins Lake was stocked with approximately 4,700 nine-inch trout in late October.
Water surface temperatures are dropping into the 40's and trout fishing is good.  The usual flies like wooly buggers, prince nymphs, hares ears and chironomid patterns should all work.  Small spinners, PowerBait and worms should be effective as well. The brown trout spawn has wrapped up, but the fish are still actively patrolling the south end of the lake. Illipah was stocked in late October with approximately 4,900 rainbow trout averaging eight to 10 inches.
Little or no change here.  The water level is down due to irrigation, but normal for this time of year. Weeds have died off but their remnants are still present.  Hopefully the windy forecast over the next week will help shore fishing.  However, anglers should still plan on fishing from a small boat or float tube and cast back towards the weeds for both bass and trout. Both bass and trout fishing is fair to good though bass fishing is slowing.  The usual PowerBait and worms as well as small spinners are working for trout.  Fly rodders should be using chironomids, hares ears, PT nymphs, copper Johns, and black or olive wooly buggers. Bass are hitting soft plastics, crankbaits and occasionally poppers first thing in the morning or late in the evening.
The water level is very low and muddy and fishing is poor.  Due to low hot water this summer there was a trout die-off so trout fishing is nonexistent at this time. NDOW is not planning on planting trout here this fall due to the low water levels.  No report of anglers fishing here, so no report on any bluegill or bass but expect poor fishing.   
MOUNTAIN STREAMS
The colder water temperatures and nights below freezing have shut off most hatches in area streams. Fishing continues to be good at the beaver ponds in Lamoille Canyon and other streams in the area, especially those that hold tiger, brook or brown trout.  Most streams in eastern Nevada have below average flows so anglers will want to target beaver ponds, deeper runs and plunge pools when fishing them. The exception to this is the East Fork of the Owyhee below Wildhorse which is flowing well above normal.  Brown and brook trout are still on the move, though the spawn is over, and you can still target these fish. With some precipitation forecast next week expect a slight uptick in flows listed below and some turbid streams depending upon the runoff.  There is very little change in stream flows in the area. As of November 5, the East Fork of the Owyhee was flowing at a rocking 74 cubic feet/second (cfs), the Bruneau River at 14 cfs, the Jarbidge at 5 cfs, Salmon Falls Creek at 46 cfs, Lamoille Creek flowing at a  low 3 cfs, the South Fork of the Humboldt at 11 cfs, Cleve Creek at 6 cfs, Steptoe Creek at 3 cfs and Kingston Creek at half of normal at 3 cfs.  
HIGH ALPINE LAKES
If the precipitation forecast for the area comes to fruition, expect access to the higher elevation lakes to become much more difficult. As we move into the heart of  November these lakes should start freezing over. That being said if access is still available next week, the fish in these high mountain lakes are very cooperative and the further you get from the trailhead the better the fishing. With shorter days the fish are putting on the feedbag anticipating the long winter ahead. Bait anglers will find that, as a general rule, worms seem to work better than PowerBait. Small spinners in dark colors with light contrasting highlights, as well as small panther Martins and rooster tails also are effective.  In low light conditions darker colored flies such as black gnats, ants, beetles and Griffith's gnats should be used. Small wooly or crystal buggers in black, purple or olive should also be effective.  Be prepared for nights well below freezing if camping at these elevations.
Bass fishing is done here as the weather turns and the water cools into the 40's. Fishing is good for 10 to 13-inch trout at the collection ditch which was stocked with approximately 7,000  trout in October.  Water level in the collection ditch has improved and large browns and tigers are on the prowl at the end of the fall spawn.  Small brightly colored spinners were doing well. Anglers need to switch to sub-surface flies such as leech patterns, wooly buggers or crystal buggers.  Other flies working include the usual small nymphs such as PT's, hares ears, olive soft hackles, red or blue copper Johns, prince nymphs and egg patterns.  In the crystal, clear water of the collection ditch, if you can see the fish, they can see you.  Go low, slow and wear drab clothing.
Anglers report good fishing for trout at, especially at the south end and in the larger coves.  Surface water temperatures are dropping  into the low 50's and 40's depending upon time of day and location on the lake. Little change here on fishing conditions as trout fishing is good and bass fishing is slow to fair with an occasional large bass being taken.  Fly fishermen are catching fish at the south end of the lake along the dying weed beds using black or brown leech patterns, as well as snail patterns, fished with an intermediate sink line.  They also continue to have success fishing chironomids (midge larvae) or small nymphs in black or red under an indicator.  Fishing snow cones and midge larva a foot off the bottom in four to 10 feet of water is working well. Fishing mud bottoms with these presentations on the northwest side of the lake has been effective. Trout are moving into the coves as the water cools and fishing from shore has definitely improved. Bait anglers have had success using nightcrawlers with a bit of PowerBait or a marshmallow to help them float off the bottom. Bass fishing has been fair to good for both smallmouth and largemouth using soft plastic baits in dark colors near structure. Fishing below the dam in the river has been slow with very low flows. The state park campground is open at 50% of capacity.  South Fork was stocked with approximately 30,000 nine to 10-inch rainbow trout over the past couple of weeks and stocking is done for the year here.
Surface water temperatures are dropping into the 40's and the algae and vegetation are quickly disappearing. Ice may start appearing on the edges and backs of coves next week.  Trout fishing has been good, with anglers catching nice fish from shore, boats and float tubes.  Expect the boat ramp to be removed from the water soon if it already hasn't been.  Fishing for perch is still good for numbers and fair to good for size.  Bass fishing is slow.  Find the perch and you should find some bass as they fatten up for winter, but you are going to have to put your presentation right in front of them.  The usual PowerBait and worms for bait anglers have been working for trout.  For fly fishermen midge larva, hares ears, and PT nymphs are good patterns to use under an indicator.  Black or olive wooly and crystal buggers are taking fish as well if you can get them deep enough. Balanced leeches under an indicator have also been effective, especially if there is a chop on the water.  Most anglers are fishing Penrod and Hendricks arms.  However, when fishing is slow in the arms, anglers should move out to the main body of the lake, especially the south end.  Target perch in just about any cove with some vegetation remaining, but as the water cools, they will start heading deeper. Fly fishing anglers fishing the river below the dam need to switch to subsurface flies such as nymphs and streamers though a few are still being taken with hoppers.  Silver or white minnow imitations have been working in the stream for spin anglers, but with shallow water fish the deeper pools and runs.  Anglers may keep one black bass 15-inches or longer.  The lake has been stocked with more than 20,000 eight to 10-inch rainbow trout over the past few weeks and stocking is done for the year. The campground is open and is on a first come first served basis but is limited to 50% of capacity.  Tribal land around the lake is open to camping.
No fish
The water level is average for this time of year and surface water temperatures have dropped into the low 50's to high 40's.  Fishing is  good for 12 to 15-inch trout and bass fishing is slow.  Just like other reservoirs, the trout are moving up in the water column and into shallower water.  Black leeches have been working for both trout and bass along the weed beds.  Chironomid patterns are also working for trout. Black or dark green spinners with contrasting spots are working for spin fishermen.  For the most part, the same presentations that are used at South Fork, should work here.
Next Report >
Next Report >
More Reports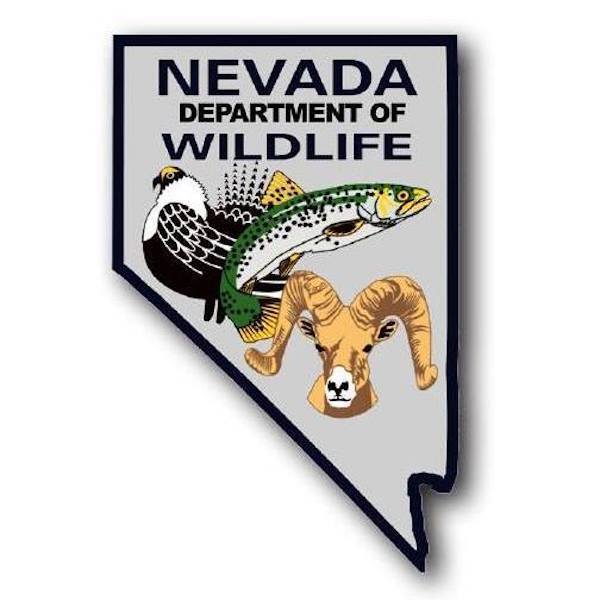 11-6-2020
In this week's Nevada Wild, Ashley Sanchez and Aaron Keller introduce Nevada Department of Wildlife Veterinarian Nate LaHue. LaHue explains his......
Read More
www.NevadaFishReports.com © 2021. All Rights Reserved.
Website Hosting and Design provided by TECK.net