Nevada Fish Report
Fish Report for 1-8-2021
NDOW Eastern Fishing Report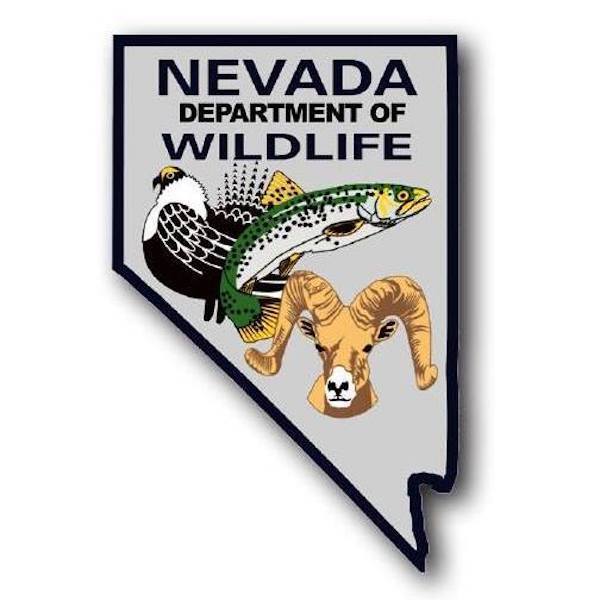 Photo Credit: Courtesy of NDOW
by Nevada Department of Wildlife
1-8-2021
Website

Happy New Year everyone!  I hope that you had a nice, safe holidays.  I spent part of it working on my one New Year's resolution, more fishing!   Rough duty, but someone has to do it. I'm not sure my wife thinks that it's an appropriate resolution, but what the heck.  I just told her it is better than saying I'm going to party more.  Anybody know of an easy way to get duct tape off a beard?
What a difference a week and some cold weather can make.  The ice at Wildhorse is now averaging a much safer eight inches and things have stabilized nicely.  There's some snow on top to make walking easier.  On top of all that the fish are still cooperating with plenty of keeper perch and some nice trout being caught.
Some waters are still a bit iffy on the ice safety, like South Fork, so continue to drill test holes on those lakes that haven't been reported on or that have no recent reports. Also, carry the appropriate safety gear, don't go alone and let someone know where you are going and when you plan to return.  
The road is closed and the lake is ice covered.  There will be no fishing reports for this lake until late spring or early summer depending upon the winter.
Cave Lake is sitting approximately 15 feet below normal water levels.  The lake is covered in unsafe ice.  Due to safety issues with the dam, water is being kept low and with fluctuating water levels, expect unsafe ice for much of the winter.       
No recent report here, but expect very unsafe ice.   A total of 4,050 Rainbow Trout were stocked into the reservoir in 2020.  Expect some skim ice along the shore in the mornings, but open water for much of the day.
At last report Comins was mostly covered with five to six inches of safe ice though there were some isolated spots that have open water and/or thin ice.  Expect it to have improved, though still drill test holes as you advance on to the ice.  Worms seem to work best through the ice though PowerBait can work as well.  Jigging with minnow imitations can also work.  Anglers please note that NDOW has placed radio tags in several Northern Pike.  These pike will have an orange floy tag near their dorsal fin and a small antenna coming from their stomach. Please return these fish to the water for research purposes.  If it doesn't have the transmitter tag, please humanely dispatch the fish.  Don't put it back in the lake.  
At last report it was covered with unsafe ice, though it has probably improved.  Drill test holes before advancing upon this lake.  If the ice is safe, dark jigs tipped with worms often works well through the ice here.  Anglers may also have luck with just worms or PowerBait.  Expect it to be unsafe until after New Years.
At last report, the reservoir was 90% covered in unsafe ice, though expect it to be completely covered in ice.  If you want to give it a try, be sure to drill test holes.  
The lake is iced over with unsafe ice, except where the aerator is. Due to the aerator and the size of the lake, ice is generally never safe for ice fishing.  The water level is very low so pray for a good winter to fill this reservoir up. 
MOUNTAIN STREAMS
Snow and ice bank conditions are making fishing difficult.  With the colder temperatures, stream fishing is slow to fair.  Expect the fish to be sluggish and anglers will need to put their presentations right in front of the fish and work it slowly.  Stream flows are down  due to the colder temperatures forming ice. As of December 31, the East Fork of the Owyhee has very low flows and is showing ice at the gauging station, the Bruneau River also showing ice and travel is not recommended here, the Jarbidge at 5 cfs (access through Idaho), Salmon Falls Creek at 58 cfs, Lamoille Creek down to 3 cfs, the South Fork at 3 cfs, Cleve Creek at 5.5 cfs, Steptoe Creek at 3 cfs and Kingston Creek at 3 cfs. 
HIGH ALPINE LAKES
With snow on the mountains only the most experienced backcountry travelers should attempt to reach the lakes. The lakes are now frozen and fishing is done for the winter.  There will be no more fishing reports for the high alpine lakes until late spring or early summer depending upon the winter.
The collection ditch has plenty of open water for fishing, but travel is through Secret Pass as Harrison is snowed in.  Anglers report catching fish averaging 12 to 16 inches at the collection ditch using balanced leeches.  Water level in the collection ditch has improved but it has been a bit turbid which is good news for anglers.  However, with the colder weather, it should start clearing up.  Small brightly colored spinners were doing well. Anglers need to use sub-surface flies such as leech patterns, wooly buggers or crystal buggers.  Other flies working include the usual small nymphs such as PT's, hares ears, olive soft hackles, red or blue copper Johns, prince nymphs and egg patterns. 
There isn't any open water on the lake, but the ice is unsafe.  Give it another week or so before venturing upon it.  Once there is safe ice, expect trout fishing to be good.  Fishing below the dam in the river has been slow with very low flows. South Fork was stocked with almost 107,000 trout in 2020.
The ice is much improved averaging about eight inches, though in some areas is only five or six, but much better than a week ago.  Anglers should still use caution around the pressure ridges, which can open up any time.  Very little change in fishing conditions though as anglers fishing the Hendricks arm are doing well for both perch and trout.  Perch were being caught in about 25 to 30 feet of water using small plastic grubs tipped with a bit of worm close to the bottom.  Trout were being caught in the same area but were cruising just about five feet under the ice.  Worms were working for trout.  Penrod is also showing the same conditions.   Many perch between nine and 11 inches are being caught.  Trout were averaging between 14 and 18 inches.  The river below the dam has low flows and the shorelines are very icy but fishing the pools has been fair to good using streamer patterns and nymphs for fly fishermen and minnow imitation lures for spin fishermen.  Wildhorse was stocked with just over 100,000 trout in 2020.
No fish
No recent report, but this lake often mimics South Fork so expect it to be covered in unsafe ice. Like South Fork, give it some more time for the ice to thicken.  Expect the road to be 4WD only with the recent precipitation.
More Reports
Nevada Department of Wildlife Reports
for Friday, January 8th, 2021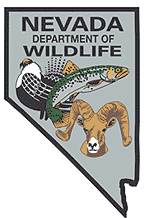 Cold Creek Reservoir
:
No Recent Reports, But Expect Unsafe Ice
Comins Lake
:
Expect Ice Conditions To Have Improved
Illipah Reservoir
:
Ice Conditions Have Probably Improved
Jakes Creek Reservoir (Boies Reservoir)
:
Expected to Be Covered Completly in Ice
Ruby Lake NWR
:
The Collection Ditch Has Plenty of Open Water
South Fork Reservoir
:
There Isn't Any Open Water on the Lake, But The Ice is Unsafe
Wild Horse Reservoir
:
Ice Has Improved and is Averaging 8 Inches
Wilson Reservoir
:
Expected to Be Covered in Unsafe Ice
www.NevadaFishReports.com © 2022. All Rights Reserved.
Website Hosting and Design provided by TECK.net