Nevada Fish Report
Fish Report for 6-2-2021
NDOW Eastern Fishing Report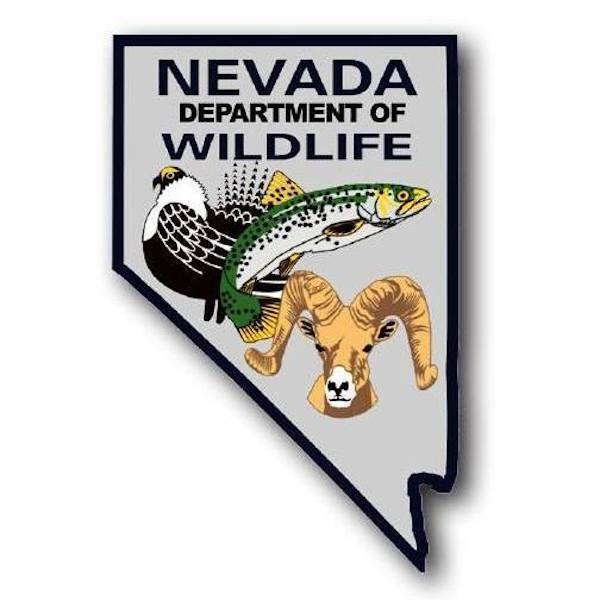 Photo Credit: Courtesy of NDOW
by Nevada Department of Wildlife
6-2-2021
Website

If you like to fish, this weekend should provide both good fishing weather and good fishing.  Talking with NDOW biologists, they say that the local lakes are well stocked and there is good carryover from last year's stocking as well.  This should provide both good numbers of fish as well as quality fish for anglers.  In addition, lake water levels are good with clear water and very little algae at most of the lakes in the area.
The downside is that with it being a holiday weekend, expect campsites, boat ramps and parking lots to be full.  Please make sure your boat is ready before approaching the ramp (see last week's fishing report) and practice patience, courtesy and common sense.
While lake levels are good, they are still down a bit going into the summer with little snow left on the mountains for recharge.  Expect midsummer conditions to get ugly and there is the chance that fish could struggle as the water level drops and heats up at the same time. 
Combine an algae bloom with low, hot water and you have a recipe for losing some fish.  Some anglers are pretty religious about catch and release, but don't be afraid to keep some fish, up to the legal limit, to help reduce the biomass in the lakes.  This may lessen the impact that Mother Nature may throw at the lakes later this summer.
Finally, boats and alcohol don't mix well.  The OUI limit of .08 that is in place for cars is also the limit for boats.  Boating also adds the sun, wind, vibration and dehydration, all of which add to the problem.  Please wear your PFD and have a safe and enjoyable Memorial Day Weekend.
The road is open and the lake is ice free.  The parking lot is free of snow, though anglers will encounter snow as the head up the trail around the lake.  There was a minor fish kill this winter here, so expect fishing to be a bit slower than usual until the stocking truck and access the lake (more snow needs to melt) and stock it with trout.
Cave Lake is sitting approximately 15 feet below normal water level.  Fishing has been good here using worms, PowerBait or small spinners.  Fly rodders should be using small nymphs, chironomids or buggers.  Expect soft, muddy shorelines though  they are starting to dry out. Cave Lake was stocked with approximately 5,000 rainbow trout in late April. 
Cold Creek Reservoir is now at minimum pool due to outlet structure repair being done by Kinross.  There is very little water and is mostly ice free.   
Work is being done to put in an improved boat ramp at Comins which is affecting access to the lake.  Do not expect to be able to launch a large boat for the foreseeable future as volunteers and contractors are cutting brush and moving dirt to prepare for the boat ramp. This is taking place where people have usually launched boats and that area is currently not accessible.  There is trenching and the installation of power along the entrance road and anglers should expect occasional road closures in this area.  Very little change here as far fishing conditions which has been good this spring with 16-to-20-inch Rainbow Trout being caught. Bass fishing has picked up and is good. Anglers will do well on nightcrawlers, a variety of spinners, wet flies behind a bubble, and even PowerBait.  Minnow imitations and large streamer patterns have been working for northern pike, many of which have been staged for spawning on the southeast shoreline.  Anglers, please note that NDOW has placed radio tags in several Northern Pike.  These pike will have an orange floy tag near their dorsal fin and a small antenna coming from their stomach. Please return these fish to the water for research purposes.  If the pike doesn't have the transmitter tag, please humanely dispatch the fish.  Do not put it back in the lake.  Comins Lake has been stocked with approximately 9,000 rainbow trout this spring.
The water level is down about three feet as water is being taken out for irrigation. Fishing continues to be good here.  Anglers will do well on nightcrawlers, spinners, and PowerBait. Fly rodders should be using olive or black wooly buggers, black leeches, red copper Johns, GR hares ears, PT nymphs and prince nymphs.  Illipah was stocked with approximately 24,000 rainbow trout this spring..
Expect good fishing for trout and fair conditions for bass.  The usual worms and PowerBait, as well as small spinners, rooster tails, and panther Martins should work. Fly rodders should be using black or olive wooly buggers or leech patterns, hares ears, PT nymphs and chironomid patterns.  This water was stocked with 3,000 trout two weeks ago.
The lake has very low water levels and a soft muddy shoreline.  There was a trout die off last summer, so no trout are left here.  A few blue gill and bass, but no report on how fishing is. The shorelines are soft and muddy.   NDOW is planning a fish salvage here the next week as the lake will probably dry up this summer.  Fish salvaged will be moved to other waters in the area.
MOUNTAIN STREAMS
Access is opening up to many of our northern Nevada streams.  You can now get to the Bruneau through the Gold Creek Road and over Waterlog Summit but flows are still high for fishing though coming down and should be fishable sometime over the next week or so.  As of May 28, the East Fork of the Owyhee was flowing at 100 cfs below the reservoir and 133 cfs at Mountain City, the Bruneau River down to 68 cfs, the Jarbidge is 75 cfs(access still through Idaho), Salmon Falls Creek at 112 cfs, Lamoille Creek at 65 cfs, the South Fork flowing at 190 cfs, Cleve Creek at 5.5 cfs, Steptoe Creek at 3.2 cfs and Kingston Creek at 4.5 cfs..  
HIGH ALPINE LAKES
Access is improving and while there is still snow at the higher elevations, many of the lakes are opening up.  Expect fishing to be good as the ice comes off.
No change here as trout fishing has been fair to good depending upon the day and location, with good water levels.  Bass fishing is fair but picking up.   Fish are being caught with leech patterns, balanced leeches, crystal buggers, #14-16 hare's ears, and #16-18 PT nymphs.  Other flies working include the usual small nymphs, olive soft hackles, red or blue copper Johns, and prince nymphs. On warm afternoons if you see insects hatching, switch to midge emergers, blue wing olive emergers as well as the usual assortment of dry flies. Small brightly colored spinners were doing fair to good for spin fishermen. Anglers may now fish the water behind and downstream of the hatchery.  Please follow the signs for access and don't walk through the hatchery itself. 
SOUTH FORK RESERVOIR
Fishing for both trout and bass continues to be fair to good depending upon the day.  Surface water temperatures are well on their way into the 60's and the bass bite has picked up, especially largemouth bass using crankbaits and spinnerbaits.  Anglers are also having success with both worms and PowerBait catching trout averaging 15 to 18 inches and a few over 20.  Flies that have caught fish include leech patterns, red copper Johns, wooly buggers, hares ears and chironomids (midge larva) patterns. Ice cream cones, red butt buzzers, red and silver zebra midges, red brassies and frostbite chironomids are all working.  Red seems to be the magic color for midge patterns.  Fishing at Jet Ski Beach has been fair to good depending upon the day.  Fishing on either side of the dam has been good as has been the south end of the lake where the river empties into the lake. The boat ramp at Jet Ski Beach is not useable due to a drop off at the end of the ramp which will get your trailer tires stuck.  No black bass may be kept until July 1.  They must be released immediately after being caught.
While the lake level is good, downstream users have had to start using water early due to very dry conditions.  Expect the level to steadily drop this summer.  Very little change here as fishing has been good for trout and perch and fair to good for bass. Surface water temperatures are in the low 60's.  Fly rodders have had success with balanced leeches and chironomids.  Expect buggers and small nymphs such as copper Johns, hares ears and PT's to all be working.  Bait anglers should be using worms fished off the bottom in water that is four to eight feet deep or suspended about five feet below a bobber.  Small spinners should also be effective.  Bass anglers have had success with orange pumpkin and green pumpkin soft plastics as well as perch-colored crankbaits.  Fish for bass on structure, while trout are still being caught close to shore.  With the release of water from the dam, stream flows were 100 cfs below the dam on Thursday. This will make wading the river difficult, but fishing from shore where there is access should be tried. No black bass may be kept until July 1.  
No fish
With surface water temperatures in the 60's, fishing for trout has been good and bass has been fair to good and getting better every day.  For the bait anglers, worms seem to be working better than PowerBait for trout.  Spin fishermen should be using black spinners with gold blades.  Fly rodders were having good luck with purple wooly buggers.  Since Wilson often fishes similar to South Fork, bring the chironomid patterns. Dark colored soft plastics and fire tiger/perch-colored crankbaits are working for bass. The water level is still about three feet vertical feet from spilling and chances are that the lake won't spill this year. This will be only the second time in the past 20 years that this has happened.  The road has been graded and is in good condition. 
More Reports
Nevada Department of Wildlife Reports
for Wednesday, June 2nd, 2021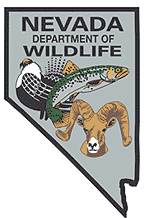 Angel Lake
:
Road is Open and Lake is Ice Free
Comins Lake
:
Fishing Conditions Have Been Good This Spring
South Fork Reservoir
:
Trout and Bass Fishing Continues to Be Fair
Wild Horse Reservoir
:
Expect Water LEvels to Steadily Drop This Year
Wilson Reservoir
:
Fishing For Trout Has Been Good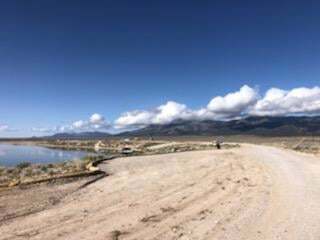 5-28-2021
Work continues on preparation for installing a boat ramp at Comins Lake to provide boating access for the public. A......
Read More
www.NevadaFishReports.com © 2022. All Rights Reserved.
Website Hosting and Design provided by TECK.net