Nevada Fish Report
Lake Tahoe Fish Report for 9-22-2023
Invasive New Zealand Mudsnails Discovered in Lake Tahoe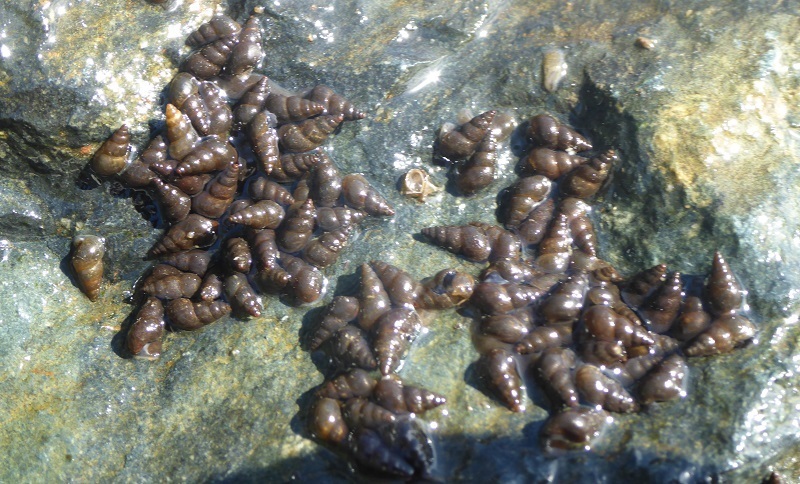 by California Department of Fish & Wildlife
9-22-2023
Website

Anglers, Residents and Visitors Urged to Help Prevent Further Spread 
The California Department of Fish and Wildlife (CDFW) was informed by the Tahoe Regional Planning Agency (TRPA) that divers monitoring for aquatic invasive species in Lake Tahoe detected invasive New Zealand mudsnails (Potamopyrgus antipodarum) in areas off the South Shore of Lake Tahoe. New Zealand mudsnail samples were subsequently positively identified by experts within CDFW and an outside genetics lab. This is the first time the species has been detected in Lake Tahoe.
New Zealand mudsnails (NZMS) are tiny, aquatic snails that reach, on average, up to 4-6 millimeters long. Despite their small size, NZMS are a highly problematic aquatic species. Dense populations can displace and outcompete native species, sometimes by consuming up to half the food resources in the waterway. The snails have been linked to reduced populations of aquatic insects, including mayflies, caddisflies, stoneflies, and other insects upon which trout and salmon populations depend.
"This is a significant detection and one we're treating with the utmost seriousness and urgency to determine the extent of the infestation and prevent any further spread within the Lake Tahoe watershed," said Colin Purdy, Environmental Program Manager for CDFW's North Central Region, which encompasses the California portion of Lake Tahoe and the surrounding areas of Placer and El Dorado counties. "We greatly appreciate the communication, collaboration and rapid response coordinated so far by TRPA and the Tahoe Resource Conservation District. It will take a coordinated commitment by all the entities that serve the Tahoe Basin as well as the public to prevent the further spread of these invasives in a lake and a watershed that's cherished around the world."
CDFW urges anglers, boaters, visitors and locals to "clean, drain and dry" all recreational items and fishing gear, which generally means anything that has gotten wet. It is important to leave any stream or lake water, debris and organic plant matter at a recreational site in order to prevent the further spread of the snails.
Once NZMS are established in a new habitat, they are impossible to eradicate without damaging other components of the ecosystem. Boaters, anglers and others who may visit any body of water, within or outside of infested areas, are asked to decontaminate their equipment and follow the "clean, drain and dry" best practices for all equipment and clothing used in a waterway. Those best practices include:
If you wade, freeze waders, wading boots and other gear overnight (at least six hours, though 24 hours is recommended).
After leaving the water, inspect waders, boots, float tubes, paddleboards, kayaks or any gear used in the water. Leave all water and debris at the site that you exited.
Additionally, remove any visible snails with a stiff brush, clean off soils and organic material, and follow this by rinsing at the site, preferably with high-pressure hot water.
It is critical to completely dry out gear for a minimum of 24 hours.
Never transport live fish or other aquatic plants or animals from one body of water to another.
CDFW scientists are also in the process of developing and implementing plans for sampling in waterbodies around the Tahoe Basin to better define the geographic range of this new population. Sampling areas will include high-traffic areas, boat launches, access points, coves, inlets and outlets, and side channels. To date, the snails have not been identified at any of these surrounding waterbodies; however, they have been detected in several waterbodies (lakes and river systems) throughout California and in neighboring states. Decontamination procedures are being implemented by field crews working on Lake Tahoe and surrounding waterbodies.   
How Can You Help? 
Start with the following: 
More Reports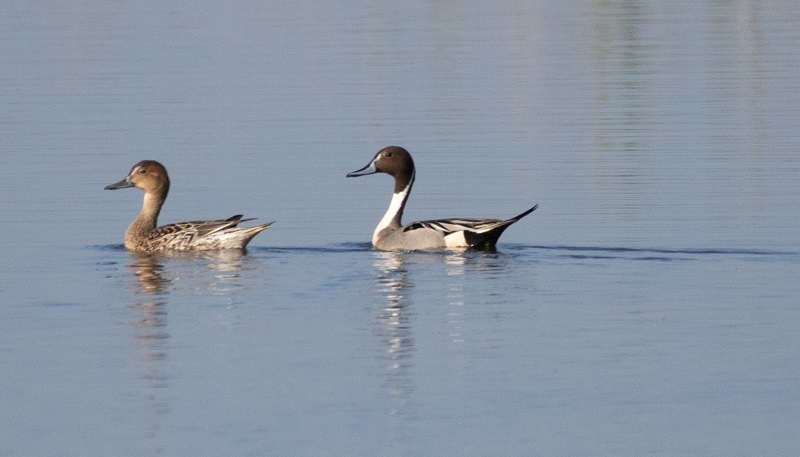 9-18-2023
The California Department of Fish and Wildlife (CDFW) will reopen the Shasta Valley Wildlife Area in Siskiyou County to limited......
Read More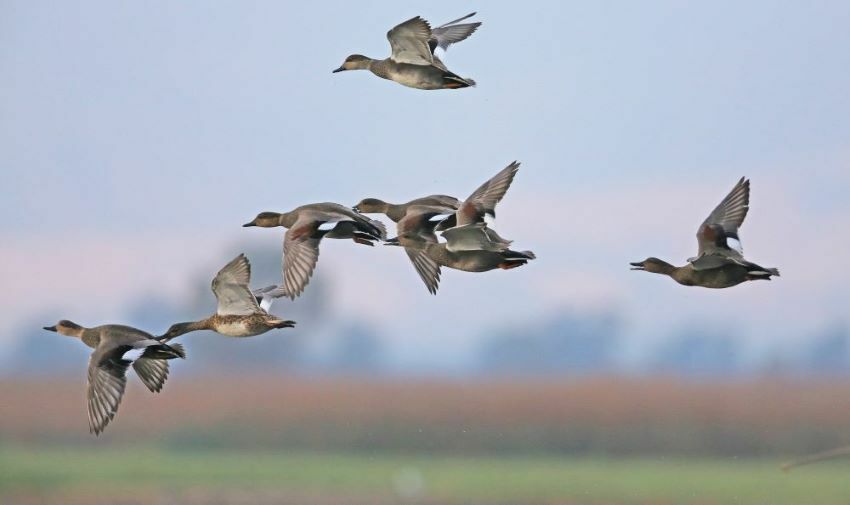 9-13-2023
Hunters can soon participate in no-fee waterfowl hunts amid restored salt ponds at Congressman Pete Stark Ecological Reserve at Eden......
Read More
www.NevadaFishReports.com © 2023. All Rights Reserved.
Website Hosting and Design provided by TECK.net