Nevada Fish Report
Fish Report for 9-6-2013
NDOW Unveils Revised Wildlife Action Plan
After two years of coordination and planning with multiple state agencies, conservation organizations and the public, the Nevada Department of Wildlife (NDOW) has released a revised version of the state's Wildlife Action Plan. This new version, which can be found on NDOW's website at ndow.org, now includes the potential impacts of emerging and expanding stressors such as accelerated energy development, invasive species and climate variability and change on Nevada's fish, wildlife, and habitats.

Nevada's Wildlife Action Plan (WAP) serves as a comprehensive, landscape level plan, identifying the species of conservation priority and the key habitats on which they depend, with the intent of maintaining healthy wildlife populations and habitats across Nevada and preventing wildlife species from becoming threatened or endangered in the future. This document includes a detailed plan for action over the next decade in an effort to preserve and enhance Nevada's unique wildlife heritage.

"State Wildlife Action Plans in every state across the country outline actions that are needed to conserve wildlife and habitat before they become too rare or costly to restore," said Laura Richards, Wildlife Diversity Division Chief. "Taken as a whole, they present a national blueprint for keeping rare species off of the endangered species list and keeping common species common."

In 2003, NDOW was tasked by the U.S. Fish and Wildlife Service (USFWS) to develop a Comprehensive Wildlife Conservation Plan, now called the Wildlife Action Plan. This planning process was required of each state to continue to receive federal funds through the State Wildlife Grants (SWG) program. Nevada's original Wildlife Action Plan was completed and approved by the USFWS in December, 2005. To date, NDOW has received over $13 million in federal dollars through the SWG program.

Richards reports that states are required to update their plans within 10 years in order to continue to receive federal State Wildlife Grant funds. In 2010 NDOW again partnered with the original Wildlife Action Plan team: The Nevada Natural Heritage Program, The Lahontan Audubon Society, The Nature Conservancy and The Great Basin Bird Observatory to develop this revision to the plan. This partnership team was awarded a Division of State Lands Question 1 Bond Habitat Conservation Planning grant in order to help fund these efforts.

An overview of the revision process was provided to the Nevada Board of Wildlife Commissioners in December 2011. A series of public scoping meetings were held the winter of 2012 in Elko, Las Vegas and Reno, Nevada. The draft revised Wildlife Action Plan was also posted to NDOW's website for review and comment. Following the scoping meetings and comment period, the Wildlife Action Plan was revised based on the feedback received. The final revised plan was completed and submitted to the USFWS for approval in September 2012. The plan was approved by the USFWS on March 1, 2013.

The Nevada Department of Wildlife (NDOW) protects, restores and manages fish and wildlife, and promotes fishing, hunting, and boating safety. NDOW's wildlife and habitat conservation efforts are primarily funded by sportsmen's license and conservation fees and a federal surcharge on hunting and fishing gear. Support wildlife and habitat conservation in Nevada by purchasing a hunting, fishing or combination license. Find us on Facebook, Twitter or visit us at www.ndow.org.

More Reports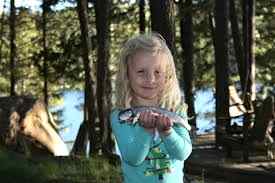 9-6-2013
Catching your first fish is a big deal. Talk to any angler and no matter how long ago it was,......
Read More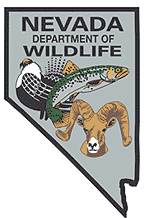 8-28-2013
Have you ever thought about giving hunting a try? Well in the past if you wanted to try your......
Read More
www.NevadaFishReports.com © 2023. All Rights Reserved.
Website Hosting and Design provided by TECK.net