Nevada Fish Report
Truckee River Fish Report for 6-21-2012
Truckee River Fish Report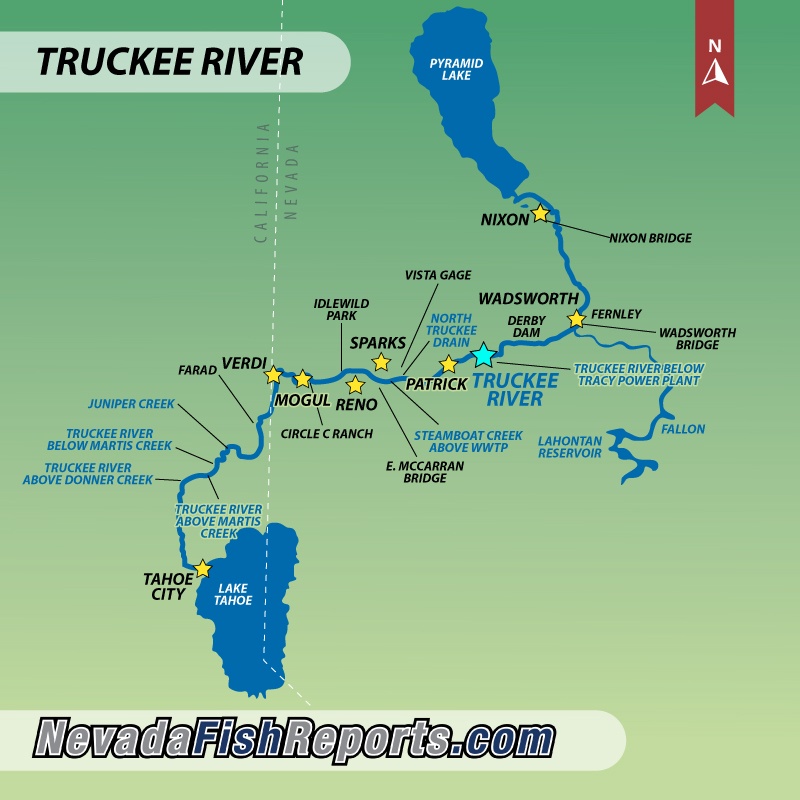 by Nor Cal Fish Reports
6-21-2012
Website

Flows on the Truckee are above 335 CFS near the town of Truckee and 746+ CFS below Boca Bridge.  June 20, 2012
Open above the 267 Bridge.  There is a lot of water but the caddis and sally hatches in the evenings should bring fish to the surface in the slower sections.
Year round section below 267.    The fishing became much more challenging with the release of water out of Tahoe but every day has been different.  Some days are on fire and some are tough.  The water temps are holding but finding accessible fish can be tough. Fish with green drake nymphs, pheasant tails, caddis pupae and smaller streamers. The pocket water is fishable, but very interesting wading still.  
Truckee River (Nv) Fishing Report- Flows on the Truckee in Nevada are 800+ CFS.
The fishing has slowed but fish can still be caught using high water tactics as long as the flows don't go crazy.  Stones, Baetis, Caddis have been getting fish. Look for the fish to move closer to the banks with the higher flows.  Streamer fishing has been getting fish but you're looking for a few grabs and those grabs could be big!!  Golden Stone Nymphs, Baetis Nymphs.  Big Black or White Streamers are always worth trying for the big eat!
Flows are still good for floating!
Tahoe Fly Fishing Outfitters (530-541-8208).

More Reports
NorCal Fishing News Reports
for Thursday, June 21st, 2012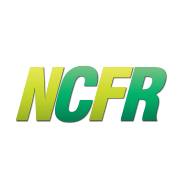 Anderson Reservoir
:
Anderson Reservoir Fish Report
:
Bay Area Fish Report
:
Bay Area Fish Report
Lake Berryessa
:
Lake Berryessa Fish Report
Calero Lake
:
Calero Lake Fish Report
:
Bay Area Fish Report
Lake Chabot
:
Lake Chabot Fish Report
Chesbro Reservoir
:
Chesbro Reservoir Fish Report
Contra Loma Reservoir
:
Contra Loma Reservoir Fish Report
Coyote Lake
:
Coyote Lake Fish Report
Del Valle Lake
:
Del Valle Lake Fish Report
:
Bay Area Fish Report
Lafayette Reservoir
:
Lafayette Reservoir Fish Report
Loch Lomond
:
Loch Lomond Fish Report
Los Vaqueros Reservoir
:
Los Vaqueros Reservoir Fish Report
:
Bay Area Fish Report
:
Bay Area Fish Report
Quarry Lakes
:
Quarry Lake Fish Report
:
Bay Area Fish Report
:
Bay Area Fish Report
San Pablo Reservoir
:
San Pablo Reservoir Fish Report
:
Bay Area Fish Report
Shadow Cliffs Reservoir
:
Shadow Cliffs Reservoir Fish Report
:
Bay Area Fish Report
Uvas Reservoir
:
Uvas Reservoir Fish Report
:
Delta Fish Report
:
Delta Fish Report
:
Delta Fish Report
:
Delta Fish Report
:
Delta Fish Report
Tracy Lake
:
Tracy Lake Fish Report
Clear Lake
:
Clear Lake Fish Report
Lake Berryessa
:
Lake Berryessa Fish Report
Lake Mendocino
:
Lake Mendocino Fish Report
Pillsbury Reservoir
:
Lake Pillsbury Fish Report
Lake Sonoma
:
Lake Sonoma Fish Report
Lake Amador
:
Amador Lake Fish Report
Lake Camanche
:
Lake Camanche Fish Report
Don Pedro Reservoir
:
Don Pedro Reservoir Fish Report
Folsom Lake
:
Folsom Lake Fish Report
Lake McClure
:
Lake McClure Fish Report
Lake McSwain
:
McSwain Reservoir Fish Report
New Hogan Reservoir
:
New Hogan Reservoir Fish Report
New Melones Reservoir
:
New Melones Reservoir Fish Report
Lake Oroville
:
Oroville Reservoir Fish Report
Pardee Reservoir
:
Pardee Reservoir Fish Report
Lewiston Lake
:
Lewiston Lake Fish Report
McCloud River
:
McCloud River Fish Report
Sacramento River - Lower
:
Lower Sacramento River Fish Report
Sacramento River - Upper
:
Upper Sacramento River Fish Report
Shasta Lake
:
Shasta Lake Fish Report
Siskiyou Lake
:
Lake Siskiyou Fish Report
Trinity Lake
:
Trinity Lake Fish Report
:
Saltwater Fish Report
:
Saltwater Fish Report
:
Saltwater Fish Report
:
Saltwater Fish Report
:
Saltwater Fish Report
:
Saltwater Fish Report
:
Saltwater Fish Report
:
Saltwater Fish Report
:
Saltwater Fish Report
:
Saltwater Fish Report
:
Saltwater Fish Report
:
Saltwater Fish Report
:
Saltwater Fish Report
:
Saltwater Fish Report
:
Saltwater Fish Report
:
North Coast Fish Report
:
North Coast Fish Report
:
North Coast Fish Report
Klamath River - Upper - CA
:
Klamath River Fish Report
Bridgeport Reservoir
:
Bridgeport Reservoir Fish Report
Crowley Lake
:
Crowley Lake Fish Report
East Walker River (CA)
:
East Walker River Fish Report
West Walker River (Section 2)
:
West Walker River Fish Report
Virginia Lakes
:
Virginia Lakes Fish Report
Twin Lakes (Bridgeport)
:
Twin Lakes (Bridgeport) Fish Report
Silver Lake
:
Silver Lake Fish Report
Saddlebag Lake
:
Saddlebag Lake Fish Report
Mammoth Lakes
:
Mammoth Lakes Fish Report
Lundy Lake
:
Lundy Lake Fish Report
Lee Vining Creek
:
Lee Vining Creek Fish Report
Kirman Lake
:
Kirman Lake Fish Report
June Lake
:
June Lake Fish Report
Gull Lake
:
Gull Lake Fish Report
American River
:
American River Fish Report
Feather River
:
Feather River Fish Report
Yuba River
:
Yuba River Fish Report
Lake Alpine (Alpine)
:
Lake Alpine Fish Report
:
Blue Lake Fish Report
Boca Reservoir
:
Boca Reservoir Fish Report
Caples Lake
:
Caples Lake Fish Report
Donner Lake
:
Donner Lake Fish Report
East Carson River (CA)
:
East Carson River NV Fish Report
Indian Creek Reservoir
:
Indian Creek Reservoir Fish Report
Jackson Meadows Reservoir
:
Jackson Meadow Reservoir Fish Report
Jenkinson Lake
:
Jenkinson Lake Fish Report
Little Truckee River
:
Little Truckee River Fish Report
Mosquito Lakes
:
Mosquito Lake Fish Report
Prosser Reservoir
:
Prosser Reservoir Fish Report
Red Lake
:
Red Lake Fish Report
Silver Lake
:
Silver Lake Fish Report
Spicer Meadow Reservoir
:
Spicer Meadow Reservoir Fish Report
Stampede Reservoir
:
Stampede Reservoir Fish Report
Lake Tahoe
:
Lake Tahoe Fish Report
NorCal Fishing News Reports
for Thursday, June 14th, 2012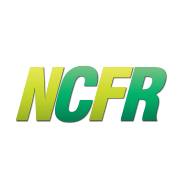 Clear Lake
:
Clear Lake Fish Report
Lake Berryessa
:
Lake Berryessa Fish Report
Lake Mendocino
:
Lake Mendocino Fish Report
Pillsbury Reservoir
:
Lake Pillsbury Fish Report
Lake Amador
:
Amador Lake Fish Report
Lake Camanche
:
Lake Camanche Fish Report
Collins Lake
:
Collins Lake Fish Report
Don Pedro Reservoir
:
Don Pedro Reservoir Fish Report
Lake McSwain
:
McSwain Reservoir Fish Report
New Melones Reservoir
:
New Melones Reservoir Fish Report
Lake Oroville
:
Oroville Reservoir Fish Report
Pardee Reservoir
:
Pardee Reservoir Fish Report
Lewiston Lake
:
Lewiston Lake Fish Report
Sacramento River - Lower
:
Lower Sacramento River Fish Report
Sacramento River - Upper
:
Upper Sacramento River Fish Report
Shasta Lake
:
Shasta Lake Fish Report
Siskiyou Lake
:
Lake Siskiyou Fish Report
Trinity Lake
:
Trinity Lake Fish Report
:
Saltwater Fish Report
:
Saltwater Fish Report
:
Saltwater Fish Report
:
Saltwater Fish Report
:
Saltwater Fish Report
:
Saltwater Fish Report
:
Saltwater Fish Report
:
Saltwater Fish Report
:
Saltwater Fish Report
:
Saltwater Fish Report
:
Saltwater Fish Report
:
Saltwater Fish Report
:
Saltwater Fish Report
:
Saltwater Fish Report
:
Saltwater Fish Report
:
Saltwater Fish Report
:
Saltwater Fish Report
:
Saltwater Fish Report
:
North Coast Fish Report
:
North Coast Fish Report
:
North Coast Fish Report
:
North Coast Fish Report
Klamath River - Upper - CA
:
Klamath River Fish Report
:
North Coast Fish Report
:
Bucks Lake Fish Report
Bullards Bar Reservoir
:
Bullards Bar Reservoir Fish Report
Butte Lake
:
Butte Lake Fish Report
Lake Davis
:
Davis Lake Fish Report
Eagle Lake
:
Eagle Lake Fish Report
Feather River
:
Feather River Fish Report
Frenchman Lake
:
Frenchman Reservoir Fish Report
Sardine Lake-Lower
:
Lower Sardine Lake Fish Report
Sacramento River - Lower
:
Lower Sacramento River Fish Report
Bridgeport Reservoir
:
Bridgeport Reservoir Fish Report
Crowley Lake
:
Crowley Lake Fish Report
East Walker River (CA)
:
East Walker River Fish Report
West Walker River (Section 2)
:
West Walker River Fish Report
Grant Lake
:
Grant Lake Fish Report
Gull Lake
:
Gull Lake Fish Report
Silver Lake
:
Silver Lake Fish Report
Kirman Lake
:
Kirman Lake Fish Report
Lundy Lake
:
Lundy Lake Fish Report
Saddlebag Lake
:
Saddlebag Lake Fish Report
Mammoth Lakes
:
Mammoth Lakes Fish Report
Topaz Lake
:
Topaz Lake Fish Report
Twin Lakes (Bridgeport)
:
Twin Lakes (Bridgeport) Fish Report
Virginia Lakes
:
Virginia Lakes Fish Report
:
Delta Fish Report
:
Delta Fish Report
:
Delta Fish Report
:
Delta Fish Report
Tracy Lake
:
Tracy Lake Fish Report
American River
:
American River Fish Report
Feather River
:
Feather River Fish Report
Sacramento River - Lower
:
Lower Sacramento River Fish Report
Yuba River
:
Yuba River Fish Report
Boca Reservoir
:
Boca Reservoir Fish Report
Caples Lake
:
Caples Lake Fish Report
Donner Lake
:
Donner Lake Fish Report
Jackson Meadows Reservoir
:
Jackson Meadow Reservoir Fish Report
Jenkinson Lake
:
Jenkinson Lake Fish Report
Prosser Reservoir
:
Prosser Reservoir Fish Report
Silver Lake
:
Silver Lake Fish Report
Stampede Reservoir
:
Stampede Reservoir Fish Report
Lake Tahoe
:
Lake Tahoe Fish Report
Truckee River
:
Truckee River Fish Report
Bass Lake
:
Bass Lake Fish Report
Edison Lake
:
Edison Lake Fish Report
Huntington Lake
:
Huntington Lake Fish Report
Lopez Lake
:
Lopez Lake Fish Report
San Luis Reservoir
:
San Luis Reservoir Fish Report
Santa Margarita Lake
:
Santa Margarita Lake Fish Report
Shaver Lake
:
Shaver Lake Fish Report
Anderson Reservoir
:
Anderson Reservoir Fish Report
:
Bay Area Fish Report
:
Bay Area Fish Report
Lake Berryessa
:
Lake Berryessa Fish Report
Calero Lake
:
Calero Lake Fish Report
:
Bay Area Fish Report
Lake Chabot
:
Lake Chabot Fish Report
Chesbro Reservoir
:
Chesbro Reservoir Fish Report
Contra Loma Reservoir
:
Contra Loma Reservoir Fish Report
Coyote Lake
:
Coyote Lake Fish Report
Del Valle Lake
:
Del Valle Lake Fish Report
:
Bay Area Fish Report
Lafayette Reservoir
:
Lafayette Reservoir Fish Report
Loch Lomond
:
Loch Lomond Fish Report
Los Vaqueros Reservoir
:
Los Vaqueros Reservoir Fish Report
:
:
Bay Area Fish Report
:
Bay Area Fish Report
Quarry Lakes
:
Quarry Lake Fish Report
:
Bay Area Fish Report
:
Bay Area Fish Report
San Pablo Reservoir
:
San Pablo Reservoir Fish Report
:
Bay Area Fish Report
Shadow Cliffs Reservoir
:
Shadow Cliffs Reservoir Fish Report
:
Bay Area Fish Report
Uvas Reservoir
:
Uvas Reservoir Fish Report
www.NevadaFishReports.com © 2023. All Rights Reserved.
Website Hosting and Design provided by TECK.net