Nevada Fish Report
Shaver Lake Fish Report for 4-23-2014
Shaver Lake Fish Report
Shaver Lake - Shaver Lake, CA (Fresno County)
by Nor Cal Fish Reports
4-23-2014
Website

Shaver Lake came alive this week with successful kokanee and a few trophy sized trout fishing. I took former Fresno State head coach and former NFL assistant coach Pat Hill, Craig Saladino and Kevin Tweed out for a couple hours Friday morning. The trio had many hook ups and kept a couple limits of kokanee for a barbeque at coach Hill's home that night. We were fishing near the island from 20 to 40 feet down. Clovis angler Ryan Pearlstein and a friend flat lined spinners tipped with crawler behind flashers for three limits and 3 trophy sized trout. The biggest was estimated at 5 pounds. They were fishing in the Dorabella Cove area. Many of the kokanee are small in the 10 inch range while several 3rd year fish are available at 12 to 13 inches for the barbeque.
The good news is that DF&W made a plant of catchables at Shaver on Friday. Bank fishermen were doing well on the new arrivals as were the Osprey. Shaver Lake is one of the few lakes that will maintain a good recreational level and is expected to have more than it's normal allotment of fish.
Bank fishermen reported some action near the Point using Power Bait. But others said they may have chose the wrong hole coming up empty.
Fishing is expected to be good now that DF&W planted for the season.
Dick Nichols (559) 841-3317
Next Report >
Next Report >
More Reports
NorCal Fishing News Reports
for Wednesday, April 23rd, 2014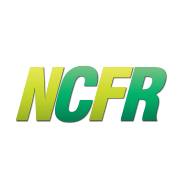 Clear Lake
:
Clear Lake Fish Report
Lake Berryessa
:
Lake Berryessa Fish Report
Lake Sonoma
:
Lake Sonoma Fish Report
Lake Amador
:
Amador Lake Fish Report
Lake Camanche
:
Lake Camanche Fish Report
Collins Lake
:
Collins Lake Fish Report
Don Pedro Reservoir
:
Don Pedro Reservoir Fish Report
McSwain Reservoir
:
McSwain Reservoir Fish Report
New Melones Reservoir
:
New Melones Reservoir Fish Report
Lake Oroville
:
Oroville Reservoir Fish Report
Pardee Reservoir
:
Pardee Reservoir Fish Report
Lewiston Lake
:
Lewiston Lake Fish Report
McCloud River
:
McCloud River Fish Report
Pit River
:
Pit River Fish Report
Sacramento River - Lower
:
Lower Sacramento River Fish Report
Sacramento River - Upper
:
Upper Sacramento River Fish Report
Shasta Lake
:
Shasta Lake Fish Report
:
Saltwater Fish Report
:
Saltwater Fish Report
:
Saltwater Fish Report
:
Saltwater Fish Report
:
Saltwater Fish Report
Lake Almanor
:
Almanor Lake Fish Report
Antelope Lake
:
Antelope Lake Fish Report
Bucks Lake
:
Bucks Lake Fish Report
Davis Lake
:
Davis Lake Fish Report
Frenchman Reservoir
:
Frenchman Reservoir Fish Report
Sardine Lake Lower
:
Lower Sardine Lake Fish Report
Hat Creek
:
Hat Creek Fish Report
Pit River
:
Pit River Fish Report
Sacramento River - Lower
:
Lower Sacramento River Fish Report
Bridgeport Reservoir
:
Bridgeport Reservoir Fish Report
Crowley Lake
:
Crowley Lake Fish Report
Twin Lakes (Bridgeport)
:
Twin Lakes (Bridgeport) Fish Report
Virginia Lakes
:
Virginia Lakes Fish Report
Walker River - West Section 2
:
West Walker River Fish Report
Walker River - East Fork (CA)
:
East Walker River Fish Report
Feather River
:
Feather River Fish Report
Sacramento River - Lower
:
Lower Sacramento River Fish Report
Sacramento River - Lower
:
Lower Sacramento River Fish Report
Boca Reservoir
:
Boca Reservoir Fish Report
Caples Lake
:
Caples Lake Fish Report
Donner Lake
:
Donner Lake Fish Report
Carson River - East Fork (CA)
:
East Carson River NV Fish Report
Carson River - West Fork (CA)
:
West Fork Carson River Fish Report
Truckee River
:
Truckee River Fish Report
Lake Tahoe
:
Lake Tahoe Fish Report
Stampede Reservoir
:
Stampede Reservoir Fish Report
Pyramid Lake
:
Pyramid Lake, NV Fish Report
Prosser Reservoir
:
Prosser Reservoir Fish Report
Jenkinson Lake
:
Jenkinson Lake Fish Report
:
Delta Fish Report
:
Delta Fish Report
:
Delta Fish Report
:
Delta Fish Report
:
Delta Fish Report
Lopez Lake
:
Lopez Lake Fish Report
San Luis Reservoir
:
San Luis Reservoir Fish Report
NorCal Fishing News Reports
for Wednesday, April 9th, 2014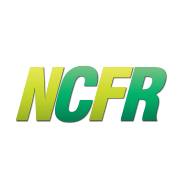 Clear Lake
:
Clear Lake Fish Report
Lake Berryessa
:
Lake Berryessa Fish Report
Lake Mendocino
:
Lake Mendocino Fish Report
Lake Sonoma
:
Lake Sonoma Fish Report
Lake Amador
:
Amador Lake Fish Report
Lake Camanche
:
Lake Camanche Fish Report
Collins Lake
:
Collins Lake Fish Report
Don Pedro Reservoir
:
Don Pedro Reservoir Fish Report
Folsom Lake
:
Folsom Lake Fish Report
McSwain Reservoir
:
McSwain Reservoir Fish Report
New Melones Reservoir
:
New Melones Reservoir Fish Report
Lake Oroville
:
Oroville Reservoir Fish Report
Pardee Reservoir
:
Pardee Reservoir Fish Report
Lewiston Lake
:
Lewiston Lake Fish Report
Sacramento River - Lower
:
Lower Sacramento River Fish Report
Sacramento River - Upper
:
Upper Sacramento River Fish Report
Shasta Lake
:
Shasta Lake Fish Report
:
Saltwater Fish Report
:
Saltwater Fish Report
:
Saltwater Fish Report
:
Saltwater Fish Report
:
Saltwater Fish Report
Lake Almanor
:
Almanor Lake Fish Report
Bucks Lake
:
Bucks Lake Fish Report
Davis Lake
:
Davis Lake Fish Report
Walker River - East Fork (CA)
:
East Walker River Fish Report
Walker River - West Section 2
:
West Walker River Fish Report
Feather River
:
Feather River Fish Report
Sacramento River - Lower
:
Lower Sacramento River Fish Report
Sacramento River - Lower
:
Lower Sacramento River Fish Report
:
Delta Fish Report
:
Delta Fish Report
:
Delta Fish Report
:
Delta Fish Report
:
Delta Fish Report
Tracy Lake
:
Tracy Lake Fish Report
Donner Lake
:
Donner Lake Fish Report
Pyramid Lake
:
Pyramid Lake, NV Fish Report
Stampede Reservoir
:
Stampede Reservoir Fish Report
Lake Tahoe
:
Lake Tahoe Fish Report
Lopez Lake
:
Lopez Lake Fish Report
San Luis Reservoir
:
San Luis Reservoir Fish Report
Shaver Lake
:
Shaver Lake Fish Report
Anderson Reservoir
:
Anderson Reservoir Fish Report
:
Bay Area Fish Report
Lake Berryessa
:
Lake Berryessa Fish Report
Calero Lake
:
Calero Lake Fish Report
:
Bay Area Fish Report
Lake Chabot
:
Lake Chabot Fish Report
Chesbro Reservoir
:
Chesbro Reservoir Fish Report
Contra Loma Reservoir
:
Contra Loma Reservoir Fish Report
Coyote Lake
:
Coyote Lake Fish Report
Del Valle Lake
:
Del Valle Lake Fish Report
Lafayette Reservoir
:
Lafayette Reservoir Fish Report
Lexington Reservoir
:
Lexington Reservoir Fish Report
Los Vaqueros Reservoir
:
Los Vaqueros Reservoir Fish Report
:
:
Bay Area Fish Report
Quarry Lakes
:
Quarry Lake Fish Report
:
Bay Area Fish Report
:
Bay Area Fish Report
San Pablo Reservoir
:
San Pablo Reservoir Fish Report
Shadow Cliffs Reservoir
:
Shadow Cliffs Reservoir Fish Report
Uvas Reservoir
:
Uvas Reservoir Fish Report
:
Bay Area Fish Report
Nevada.FishReports.com © 2019. All Rights Reserved.
Website Hosting and Design provided by TECK.net