Nevada Fish Report
Pyramid Lake Fish Report for 12-3-2014
Pyramid Lake, NV Fish Report
Pyramid Lake - Sutcliffe, NV (Washoe County)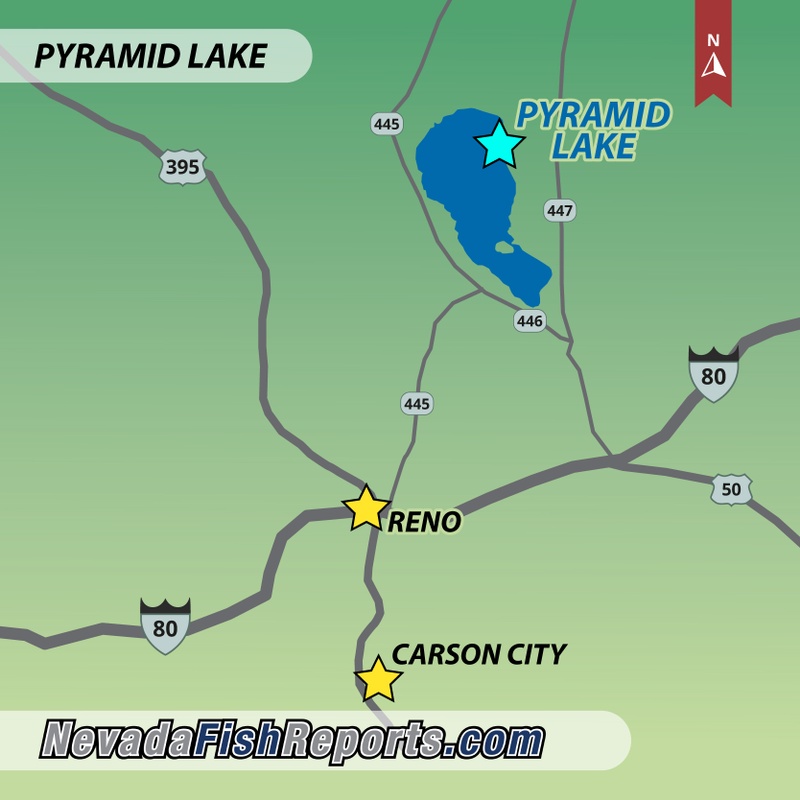 by Nor Cal Fish Reports
12-3-2014
Website


The biggest catch was from Edward Kadoguchi of Sparks,NV with his 20 pound, 14.4oz monster.  Tony Lovett, also from Sparks, NV brought in his 19 lb 7.2oz 33.5in catch.
Both were fishing from shore, Edward at Block House and Tony at Pelican. 
Shore fishing is still hot from Monument all the way down to Popcorn.Crosby's Lodge (775) 476-0400 GUIDES: George Molino 775-476-0555 Cutthroat charters; Joe Mendes Eagle Eye Charters – 775-574-0900.
More Reports
NorCal Fishing News Reports
for Wednesday, December 3rd, 2014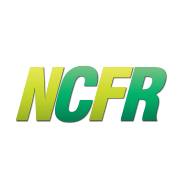 Clear Lake
:
Clear Lake Fish Report
Lake Berryessa
:
Lake Berryessa Fish Report
Lake Sonoma
:
Lake Sonoma Fish Report
Russian River
:
Russian River Fish Report
Lake Amador
:
Amador Lake Fish Report
Lake Camanche
:
Lake Camanche Fish Report
Collins Lake
:
Collins Lake Fish Report
Don Pedro Reservoir
:
Don Pedro Reservoir Fish Report
Lake McSwain
:
McSwain Reservoir Fish Report
New Melones Reservoir
:
New Melones Reservoir Fish Report
Lake Oroville
:
Oroville Reservoir Fish Report
Sacramento River - Lower
:
Lower Sacramento River Fish Report
Sacramento River - Upper
:
Upper Sacramento River Fish Report
Shasta Lake
:
Shasta Lake Fish Report
Trinity River
:
Trinity River Fish Report
Trinity Lake
:
Trinity Lake Fish Report
Lake Almanor
:
Almanor Lake Fish Report
Lake Davis
:
Davis Lake Fish Report
Sacramento River - Lower
:
Lower Sacramento River Fish Report
:
North Coast Fish Report
Eel River
:
Eel River Fish Report
Klamath River - Upper - CA
:
Klamath River Fish Report
Klamath River - Upper - CA
:
Klamath River Fish Report
Mad River
:
Mad River Fish Report
Smith River
:
Smith River Fish Report
Van Duzen River
:
Van Duzen River Fish Report
:
Saltwater Fish Report
:
Saltwater Fish Report
:
Saltwater Fish Report
:
Saltwater Fish Report
:
Saltwater Fish Report
:
Delta Fish Report
Discovery Bay
:
Discovery Bay Fish Report
:
Delta Fish Report
:
Delta Fish Report
:
Delta Fish Report
:
Delta Fish Report
American River
:
American River Fish Report
Feather River
:
Feather River Fish Report
Sacramento River - Lower
:
Lower Sacramento River Fish Report
Sacramento River - Lower
:
Lower Sacramento River Fish Report
NorCal Fishing News Reports
for Wednesday, November 26th, 2014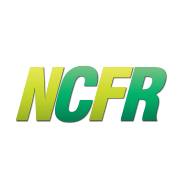 Clear Lake
:
Clear Lake Fish Report
Lake Berryessa
:
Lake Berryessa Fish Report
Lake Sonoma
:
Lake Sonoma Fish Report
Lake Amador
:
Amador Lake Fish Report
Lake Camanche
:
Lake Camanche Fish Report
Collins Lake
:
Collins Lake Fish Report
Lake McSwain
:
McSwain Reservoir Fish Report
New Melones Reservoir
:
New Melones Reservoir Fish Report
Lake Oroville
:
Oroville Reservoir Fish Report
Lewiston Lake
:
Lewiston Lake Fish Report
Sacramento River - Lower
:
Lower Sacramento River Fish Report
Sacramento River - Upper
:
Upper Sacramento River Fish Report
Shasta Lake
:
Shasta Lake Fish Report
Trinity River
:
Trinity River Fish Report
Lake Davis
:
Davis Lake Fish Report
Eagle Lake
:
Eagle Lake Fish Report
Sacramento River - Lower
:
Lower Sacramento River Fish Report
:
Saltwater Fish Report
:
Saltwater Fish Report
:
Saltwater Fish Report
:
Saltwater Fish Report
:
Saltwater Fish Report
:
Saltwater Fish Report
:
Saltwater Fish Report
:
Saltwater Fish Report
:
North Coast Fish Report
Eel River
:
Eel River Fish Report
:
North Coast Fish Report
:
North Coast Fish Report
Klamath River - Upper - CA
:
Klamath River Fish Report
Klamath River - Upper - CA
:
Klamath River Fish Report
Mad River
:
Mad River Fish Report
Smith River
:
Smith River Fish Report
Donner Lake
:
Donner Lake Fish Report
Truckee River
:
Truckee River Fish Report
Pyramid Lake
:
Pyramid Lake, NV Fish Report
Lopez Lake
:
Lopez Lake Fish Report
San Luis Reservoir
:
San Luis Reservoir Fish Report
Shaver Lake
:
Shaver Lake Fish Report
:
Delta Fish Report
:
Delta Fish Report
:
Delta Fish Report
:
Delta Fish Report
:
Delta Fish Report
:
Delta Fish Report
Tracy Lake
:
Tracy Lake Fish Report
Anderson Reservoir
:
Anderson Reservoir Fish Report
:
Bay Area Fish Report
:
Bay Area Fish Report
Lake Berryessa
:
Lake Berryessa Fish Report
Calero Lake
:
Calero Lake Fish Report
:
Bay Area Fish Report
Lake Chabot
:
Lake Chabot Fish Report
Chesbro Reservoir
:
Chesbro Reservoir Fish Report
Contra Loma Reservoir
:
Contra Loma Reservoir Fish Report
Del Valle Lake
:
Del Valle Lake Fish Report
Lafayette Reservoir
:
Lafayette Reservoir Fish Report
Lexington Reservoir
:
Lexington Reservoir Fish Report
Los Vaqueros Reservoir
:
Los Vaqueros Reservoir Fish Report
Bon Tempe Reservoir
:
Bon Tempe Reservoir Fish Report
:
:
Bay Area Fish Report
Quarry Lakes
:
Quarry Lake Fish Report
:
Bay Area Fish Report
San Pablo Reservoir
:
San Pablo Reservoir Fish Report
Shadow Cliffs Reservoir
:
Shadow Cliffs Reservoir Fish Report
:
Bay Area Fish Report
www.NevadaFishReports.com © 2022. All Rights Reserved.
Website Hosting and Design provided by TECK.net