Nevada Fish Report
Fish Report for 11-30-2016
Carson Now Fishing Report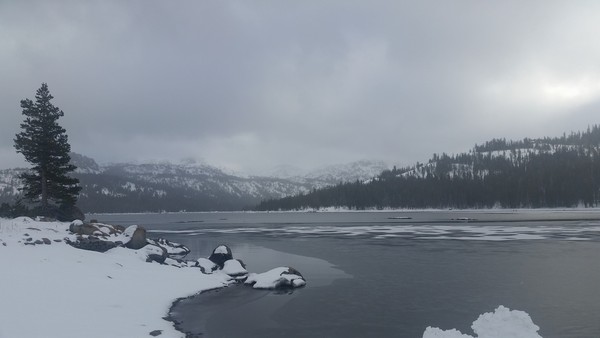 Caples Lake is not quite ready for ice fishing!
Photo Credit: Gina Pack Lonero
Hello fellow anglers, Wishing you a warm and a happy holiday fishing season. Although many areas in our local area have closed for the season. We still have plenty of options to keep on fishing. The lakes in the higher altitudes have started to freeze and ice fishing will be upon us soon. I ask anglers to resist the urge to venture out on lakes and ponds until we have at least eight inches of solid ice. I would also recommend to not venture out on many of our back roads, the ground is soft and with snow drifts around hidden corners. You don't want to be stuck miles away from help with no cell service. For those that will be out shopping or spending time with family this weekend, I do have a couple suggestions. For that special place on your Christmas tree, stop by the Greenhouse Garden Nursery in Carson City. They have a dedicated tree with ornaments for that outdoor person. Want to spend quality time with family. Come to the Minden Gardnerville parade of lights Saturday night. Begins at 5pm starting from Heritage park to the Minden town park. I personally like to see the Kids Fishing derby volunteer float, but I am a little bias on that one. There will 40 floats to see this year all lite up to kick off the holiday spirit. I will be enjoying the evening with friends along Main street. For those that would rather think about fishing, lets check out our local waters.

LAKE TAHOE; The wind and the chill has been a challenge. But for those that do accept the a little chill in the air, the reward is great. I talked with Gene St Denis last week. Gene said they had three fish on that were so big, they could not land them. Average mackinaw have been 2 to 5 pounds. Best areas have been on the north end of the lake from Tahoe City going east to Carnelian bay. 150 feet to 220 feet of water. I do recommend getting on the lake as early as possible. The winds come up about 11 am and navigation can be tricky on Lake Tahoe. Flashers and live minnows have been most productive. Special note, only minnow caught on the lake can be used for fishing. They can not be transported from another body of water. Most anglers use a minnow trap with either a can of either cat or dog food in it. Drop your trap around the rocky areas with a float. For more information or to get a fishing gift card ( which makes a great stocking stuffer) call Blue Ribbon Fishing Charters at 530-544-6552.

CAPLES LAKE; Couple reports of ice forming on the lake. Not safe enough to ice fish.

SILVER LAKE; Ice forming around the edges. Not safe to ice fish.

RED LAKE; Reports of ice forming on the lake. Not safe to ice fish

INDIAN CREEK RESERVOIR; I ventured up last week with my friend Tom Blotter from Minden. We launched my boat from the unimproved ramp area. After casting for an hour or so with no luck, we started trolling. I, a Thomas Buoyant spoon and Tom a Rapala. We caught a few rainbows and cutthroat trout up to 2 pounds. The F-5 broken back perch pattern Rapala was the best action of the day. We watched a few shore anglers real in a few trout about 12 to 14 inches long. Being on the lake I realized the lake still has plenty of weed action. But as I have said in the past, weeds are your friend. We caught most of our fish in 7 to 12 feet of water in the weedy areas. The lake was planted with 1800 pounds of catchable to 3 pound rainbow trout a couple weeks ago by Alpine County.

TOPAZ LAKE; As of today, the lake has been planted with over 15,000 pounds of trout from the Nevada Department of Wildlife. I have not received the information on the derby as of yet. I will pass that along in my next report. The lake is closed to fishing until January 1, 2017. If you plan on making reservations for the opener I would recommend to do it soon. For reservations call 775-266-3338. See you thereon opening day.

PYRAMID LAKE; Fishing has been good. Don James and his fishing partner Don Coffin fished near Hells Kitchen with a gold chub lure. They caught and released a 31 inch 18 pound cutthroat trout. I have seen the picture,and will pass it along as soon as I receive it. Other anglers have been doing well with various colors of spoons on the south end past the nets. The average catch has been 18 to 26 inches.

EAST FORK CARSON RIVER NEVADA SIDE; The NDOW has planted the river in the Douglas county area with catchable rainbow trout.

I hope your next fishing adventure is great one. If you have any questions or reports in our local area, call the Naw line at 775-267-9722. Have a photo of your catch, send it to dprice@recordcourier.com. See you on the waters. Good fishin' and tight lines.
Good luck on your next fishing adventure. If you have a question or a report in our local fishing area, call the Naw line at 775-267-9722. If you have a photo of your catch, send it to nevada@fishreports.com. Hope to see you on the waters. Good fishin' and tight lines.
Next Report >
Next Report >
Carson Now Reports
for Wednesday, October 26th, 2016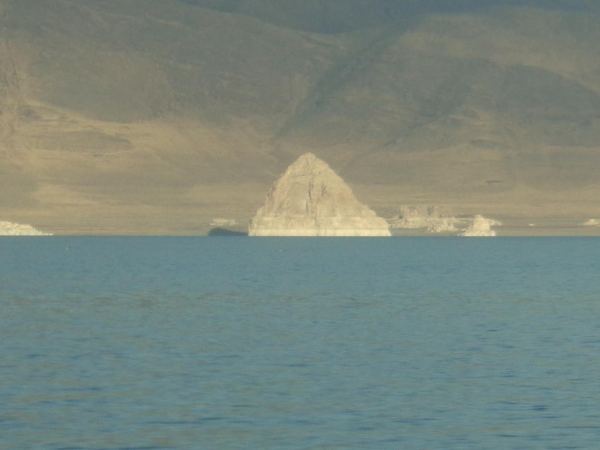 :
Carson Now Fishing Report
Lake Tahoe
:
Lake Tahoe Fishing Report
Silver Lake
:
Silver Lake Fishing Report
Caples Lake
:
Caples Lake Fishing Report
Red Lakes
:
Red Lake Fishing Report
Blue Lake
:
Blue Lake Fishing Report
Carson River - West Fork (CA)
:
Carson River West Fork (CA) Fishing Report
Carson River - East Fork (CA)
:
Carson River East Fork (CA) Fishing Report
Indian Creek Reservoir
:
Indian Creek Reservoir Fishing Report
Topaz Lake
:
Topaz Lake Fishing Report
Pyramid Lake
:
Pyramid Lake Fishing Report
Nevada.FishReports.com © 2020. All Rights Reserved.
Website Hosting and Design provided by TECK.net