Nevada Fish Report
Fish Report for 11-14-2019
Doug Busey Eastern Sierra Fishing Report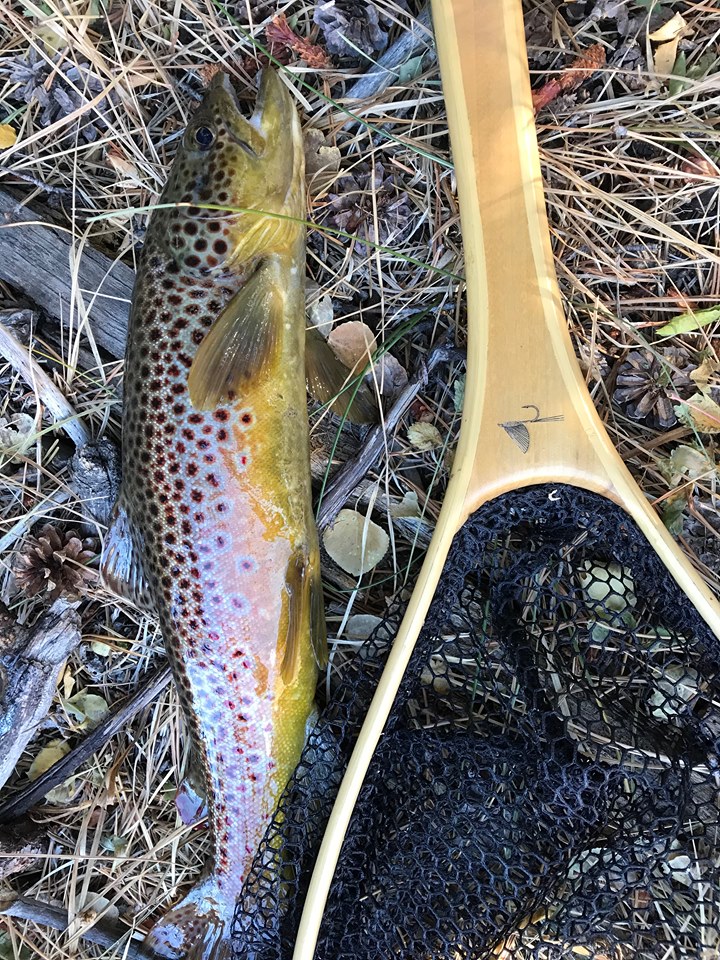 Hello fellow anglers. This time of year, I personally wish that it would stay daylight savings time. The morning we had the time change. Tom Blotter and I decided to venture up to Frenchmans Lake for a little fishing activity. We had a long discussion on what would be the right time to meet in the morning to leave. Would it be 3 AM new time or 4 PM old time. We left at 4 AM and got there in total darkness not prepared, I did not bring a flash light or a head light. Quite comically we prepped the boat using the light from our phones, then waited until we had enough light to safely launch. We fished until 2 pm to make sure we got home before dark. Fishing was good, we caught and released a dozen or so nice sized rainbows up to 19 inches. It was a trip I would do again, in the spring time. You know, many anglers ask me how do I get so many reports that are accurate? I respond by telling them, I am a fishing fool, and try to fish as many places as I can in a two week time frame. I rely on the accuracy of friends and fellow anglers as well. One angler in particular, I have received reports for on the higher sierra lakes during this time of year. I have also had the pleasure of fishing with as well. I met Josh Otto many years ago at Red lake while ice fishing. Josh had some tricks that I had never used, I asked if he would like to provide ice fishing reports for me to include in the Naw report. I have enjoyed his stories and pictures over the years. I was looking forward to starting the 2019 -2020 season with more of his reports and pictures. I have a lot of respect for an angler that tells it like it is, with out the angler imagination. If the fishing is slow, you will know. I was sadden to hear that Josh Otto passed away on October 29 of this year. Josh was a friend, and fellow angler that I will miss ice fishing with this year. I meet a lot of anglers in my adventures, we pass along stories and go on our ways. Josh was someone you hope to run into again, along a river or lake, just to catch up on his adventures and experience.
LAKE TAHOE: Anglers have been getting Limits of healthy spawning Mackinaw,Lake Trout the last couple of months of 1 to 15 pounds . We have been bouncing the bottom in 80 feet to 150 feet depending on were the schools are . Dodgers and minnows ,stick baits ( at times ), flashers and minnows, and flat fish in white and chrome have been main producers . Browns and rainbows of 1 to 4 pounds have also shown up at times for more excitement . Inspection stations at Alpine, Spooner, Truckee and Meyers are CLOSED,October 1st through April 30th, 2020 Inspections will occur at Cave Rock and Lake Forest launch ramps for the winter season. Both launch locations are open from 6 a.m. to 4 p.m. seven days a week, weather permitting. Inspections will only occur during daylight hours. Cave Rock and Lake Forest launch ramps will be closed in observance of the following federal holidays.No launches or watercraft inspections will be available on these dates: 11/28/2019 Thanksgiving Day, 11/29/2019 Day after Thanksgiving, 12/24/2019 Christmas Eve Day, 12/25/2019 Christmas Day, 1/1/2020 New Year's Day 2020. For more information call Gene St Denis from Blue Ribbon Fishing Charters at 530-544-6552.
TROUT CREEK, TAYLOR CREEK, UPPER TRUCKEE RIVER: Located on south shore of Lake Tahoe closed to fishing until July 1, 2020.
CAPLES LAKE: The lake level is only 6 feet form the full mark. The resort will be closing down for the pre winter season and have not released info if they will open for the winter season. the EID boat ramp is open until the first snow flys. You have to use the iron ranger to pay the launch or day use fees. I fished with Tom Blotter a few weeks back and the fishing was extremely slow. We dished for 6 hours and trolled almost every thing in our boxes and received not one bite. I saw a few angler by the spill way shore fishing and they had caught a few rainbows.
SILVER LAKE: The water level is down, the launch ramp is down to the bottom of the ramp. I recommend small boats only. The CDFW planted the lake a couple weeks ago. Some angler have been doing well off the shore with Powerbait by the parking and road area.
RED LAKE: The lake has not turned over and is still considered to be dangerous because of the blue green algae. I will wait until ice fishing season to venture up.
BLUE LAKES: The campground is closed for the season. The day use at the lower lake is open. Water level is very low. I talked with an angler trolling in a 12 aluminum boat last week. He told me the fishing was good, the fish were small, but they were hard fighters.
BURNSIDE LAKE: The road is still open. I have not had any reports recently.
INDIAN CREEK RESERVOIR: The campground is closed for the season. Both roads are open with no restrictions. The water level is down a little and a few anglers have reported fair fishing. The county is still testing the water. Late this season the lake had a warning posted about the blue green algae. I would still recommend to clean your fish at home and rinse with clean water. I will keep an eye out for when the lake turns over an the fishing turns on.
CARSON RIVER WEST FORK CALIFORNIA SIDE: Closed to fishing on November 15th.
CARSON RIVER EAST FORK CALIFORNIA SIDE: closed to fishing November 15th. except for the area from Hangmans Bridge down stream to the Nevada state line. Which has regulations of catch and release, artificial lures or flies with single barbless hooks.
CARSON RIVER EAST FORK NEVADA SIDE: I talked with Karen and David Fuentes from Carson City last week. They sent me pictures of a nice stringer of rainbow trout they had caught . They were using salmon eggs or power eggs.
TOPAZ LAKE: The lake is closed to fishing until January 1, 2020. So far the
NDOW has planted 4000 lbs of trout.
Good luck on your next fishing adventure. If you have a picture of your catch, send it to sports@recordcourier.com. Hope to see you on to waters soon. Good fishin' and tight lines.
Good luck on your next fishing adventure. If you have a question or a report in our local fishing area, call the Naw line at 775-267-9722. If you have a photo of your catch, send it to nevada@fishreports.com. Hope to see you on the waters. Good fishin' and tight lines.
Next Report >
Next Report >
Carson Now Reports
for Friday, October 18th, 2019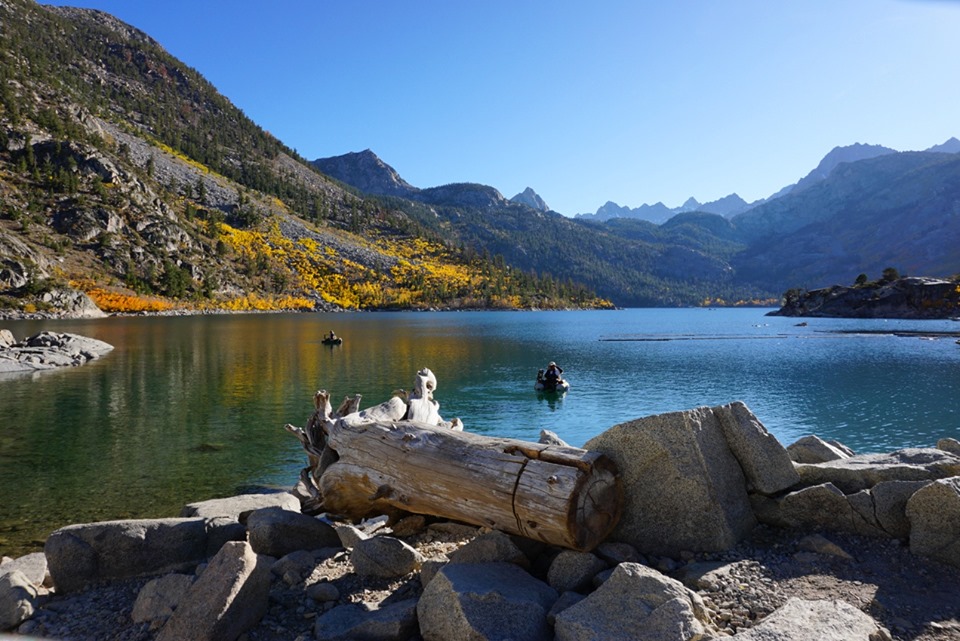 Silver Lake
:
Water Level is Down A Few Feet
Caples Lake
:
Shore Fishing Should Be Picking Up
Red Lake
:
No Fishing is Advised
Blue Lake Lower
:
Fishing Has Been Slow
Indian Creek Reservoir
:
Fishing Has Been Fair For Shore Anglers
Carson River - West Fork (CA)
:
Water Level is Very low
Carson River - East Fork (CA)
:
Water Level is Great
Topaz Lake
:
Closed For The Season
Walker River - West Fork (NV)
:
Fishing Has Been Good to Fair
Carson River - East Fork (NV)
:
South of Lahontan Hatchery is Fishing Well
June Lake Loop
:
Fall Fishing Has Improved
Rush Creek
:
Brown Trout Should Be Migrating Soon
Gull Lake
:
Gull Lake Fishing Report
June Lake
:
June Lake Fishing Report
Silver Lake
:
Silver Lake Fishing Report
Grant Lake
:
Grant Lake Fishing Report
:
Doug Busey Eastern Sierra Fishing Report
Nevada.FishReports.com © 2020. All Rights Reserved.
Website Hosting and Design provided by TECK.net