Nevada Fish Report
Fish Report for 2-14-2020
NDOW Eastern Fishing Report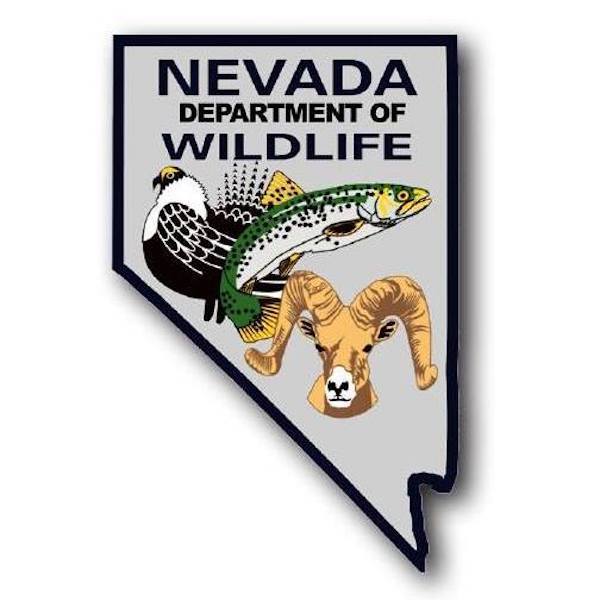 Photo Credit: Courtesy of NDOW
by Nevada Department of Wildlife
2-14-2020
Website

This week I got to participate in one of my favorite parts of the job.  NDOW delivered "eyed trout eggs" to classrooms all over Nevada.  In eastern Nevada, we delivered to 25 classrooms and spent two days driving from school to school and interacting with students from third grade up to high school aged students.
This was all part of a program called Trout In the Classroom or TIC for short.  NDOW provides a ten gallon aquarium along with an assortment of filters, equipment and a chiller to keep the water at a cool temperature that will benefit the trout. 
After about two weeks, depending upon water temperature which the students control, the eggs will hatch into alevin, which are the small fish with an egg sack still attached to their body for nourishment.  A few weeks later the alevin absorb the egg sack and become fry. 
The students have the trout in their classroom for approximately six weeks, using TIC to help in subjects ranging from math to science to English and art with the program tied into state learning objectives.  The project will culminate when the students take the fry they have raised and release them into an approved local water. 
The Annual Wild Horse Trout Derby is scheduled for this weekend, February 15 and 16 at the Wild Horse Resort.  This annual event is very popular due to the fact that 100% of the registration fees are paid back in prize money. Each day is run as a separate tournament.  But it is also a fundraiser for the Wildhorse Estates to help them pay for road maintenance in their neighborhood.  There are lots of great prizes they raffle off on top of the prizes given for 1st, 2nd and 3rd places.  For more information, call the Wild Horse Resort at 775-690-9830.
ANGEL LAKE
Angel Lake is completely frozen over and the road is closed for the winter, so there will be no fishing reports until late next spring or early next summer depending upon winter weather.
 
 
CAVE LAKE
Access to the lake is now permitted. There is around 5 inches of safe ice along the shore and 6 to 9 inches of ice in the middle.  Fishing pressure has been low so no report on how fishing has been.  Expect fair to good fishing for 10 to12 inch fish using PowerBait or worms on small jigs. Please follow the signs showing the lake access for safety reasons.
 
COLD CREEK RESERVOIR
CCR is mostly open water and much of the reservoir open to shoreline fishing.  Any remaining ice should be considered unsafe and anglers are advised to stay off the ice.  Anglers should be able to catch trout on a variety of tackle including spinners, wet flies, nightcrawlers, and powerbait.
 
COMINS LAKE
The lake is sitting at capacity and spilling water into the North Valley of Steptoe Valley Wildlife Management Area. The north end of the lake has an area of about 20 yards by 225 yards along the western shore that is open water for shore fishing and anglers have been catching fish there.  Thee rest of the ice at the north end of the lake should be considered unsafe.  The south end of the lake still has some safe ice though anglers should drill some test holes as they venture upon it.  Anglers will do well on nightcrawlers, mealworms, a variety of jigs, wet flies, and powerbait.

ILLIPAH
The reservoir remains at capacity and ice is sitting at 6 to 10 inches throughout the lake.  Some variation in ice depth may be present were the creek comes into the lake and anglers should use caution when fishing this area.  With the warmer temperatures, it is time to start drilling test holes as you venture upon the ice here as a precaution.  Anglers will do well on nightcrawlers, mealworms, a variety of jigs, wet flies, and powerbait. 
 
JAKE'S / BOIES RESERVOIR
Jakes Creek is still covered with approximately eight inches of ice.  Fishing has just been fair using PowerBait or worms.
 
JIGGS / ZUNINO RESERVOIR
This impoundment is covered in unsafe ice with the aerators running to prevent a winter fish kill.  There will be no fishing report until spring when it becomes ice free.   
 
MOUNTAIN STREAMS
With low flows and cold water, fishing is slow on most streams.  The trick is to slow your presentation down.  Snow and ice buildup along shorelines make walking along streams treacherous. With the projected precipitation for this weekend expect some higher flows and possibly turbid water. Nymphs and small streamers should be working, though expect bites to be very subtle in the cold weather. On warmer cloudy afternoons, blue wing olive emerger and dry fly patterns may be worth a try. Many gauging stations are inoperable due to ice.  As of Thursday, February 6, the Bruneau station was showing ice though two weeks ago it was at 44 cfs and should be similar now.  The Owyhee River is flowing at 29 cfs and the Jarbidge is at 7 cfs. To get to the Bruneau or the Jarbidge, you must come from the Idaho side of the state line.   Salmon Falls Creek was flowing at 90 cfs, Lamoille Creek is iced over, South Fork of the Humboldt at  between 58 cfs, Cleve Creek at 8 cfs and Steptoe Creek at 4 cfs.  Big Creek near Austin doesn't have a gauging station, but fishing for brown trout here has been fair to good.
 
HIGH ALPINE LAKES
The high mountain lakes are iced over and there will be no fishing reports on the high mountain lakes in the Rubies or East Humboldt's until late next spring or early next summer depending upon winter weather.
 
RUBY LAKE NWR
The road in the valley is hard in the morning but muddy in the afternoon on your way out and it was graded earlier in the week.  The collection ditch is ice free.  Water levels in the collection ditch are low and clear and fishing for trout is fair to good depending upon the day.  Anglers report catching mostly 10 to 14-inch fish in many areas, with a few 15 to 20 inchers thrown in once in a while.  Stormy, windy or cloudy days seem to be the best. Anglers would do well to target areas where springs flow into the ditch or around culverts that create some flow between the ditch and the units.  Very small dark flies fished dry or just under the surface and egg patterns have worked as have streamers and spinners. In other words, BWO (blue wing olive) emerger and dry fly patterns, Griffith's gnats and ants. Anglers should also plan to use the usual small nymphs such as PT's, hares ears, olive soft hackles, red or blue copper Johns and prince nymphs in sizes from 14 to 18. Wooly and crystal buggers in black, purple or olive are also working.  Harrison Pass is closed.  
 
SOUTH FORK RESERVOIR
 The warm weather has ice receding at South Fork and on Thursday, January 30, the lake was more than 50% open water and the rest unsafe ice.  Along the northeast shoreline anglers can fish from shore as much of it is open water. There has also been some open water (at least in the afternoons) along Jet Ski Beach for shore fishing.  Fly fishermen have been catching trout using a variety of nymphs as well as stripping wooly buggers. Egg patterns are also working especially in the northeast corner of the lake by the dam. Spin anglers should be trying dark colored spinners or minnow type imitations as well as worms or PowerBait.  Rainbow colored garlic scented bait seems to be working the best.  Fishing in the stream below the dam has also produced some fish though it has been slow to fair.
 
WILDHORSE RESERVOIR
 As of Wednesday, February 12, ice thickness ranged from ten to fifteen inches depending upon location on the lake and if there was some slush that froze adding to the thickness of the ice. Most of the slush has frozen with the cold winds and temperatures at night so getting around was fairly easy.  There is a storm front moving in on Saturday, so depending upon whether it produces rain or snow will determine whether there is slush or not. Both trout and perch fishing have been good both in size and numbers.  If fishing for perch find water that is 30 feet or more in depth and fish within a foot of the bottom with a brightly colored jig tipped with a piece of worm or mealworm. Use an occasional jigging motion to bring the fish in. When fishing for trout, try to find depths of between six and 12 feet and start fishing about four feet below the ice and start moving the presentation down in the water column a foot at a time if you haven't had any bites in about a half  hour.  Most anglers have been fishing Penrod and Hendricks Arms as well as the main body of water between them.  The northern and southern parts of the lake have mostly been ignored, but should produce fish as well.  Both perch and trout were being caught by a small group of anglers by the old road bed at the southern end of the lake.  The State Park has groomed a very nice ice skating rink right off of the boat ramp and there is enough snow for sledding.  The campground is open and on a first come first served basis.
 
WILLOW CREEK RESERVOIR
No recent report.
 
WILSON RESERVOIR
The road to Wilson is very rutted and the lake is mostly covered in unsafe ice. The water level is rising and is causing a small ring of water around the edges, but as of Tuesday, February 11, there wasn't really enough open water for fishing.
More Reports
Nevada Department of Wildlife Reports
for Thursday, February 13th, 2020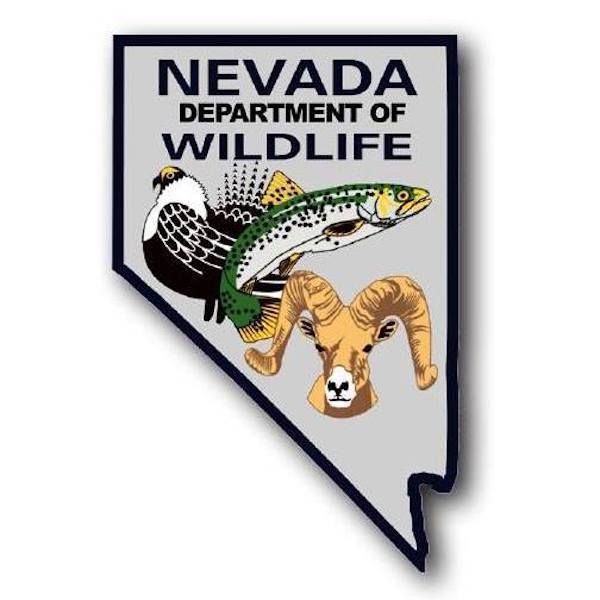 Lake Mead
:
Anglers Are Averaging 5 Fish A Day
Lake Mohave
:
Reports Are Striper Are Coming In
Colorado River - Laughlin
:
Striper Bites Are Hit and Miss
Las Vegas Urban Ponds
:
A Few Catfish Are Biting on Warmer Evenings
Kirch Wildlife Management Area
:
Some Areas With Open Water
Eagle Valley Reservoir
:
Ice Fishing Remains Good
Echo Canyon Reservoir
:
Ice Conditions Vary Day By Day
:
NDOW Southern Fishing Report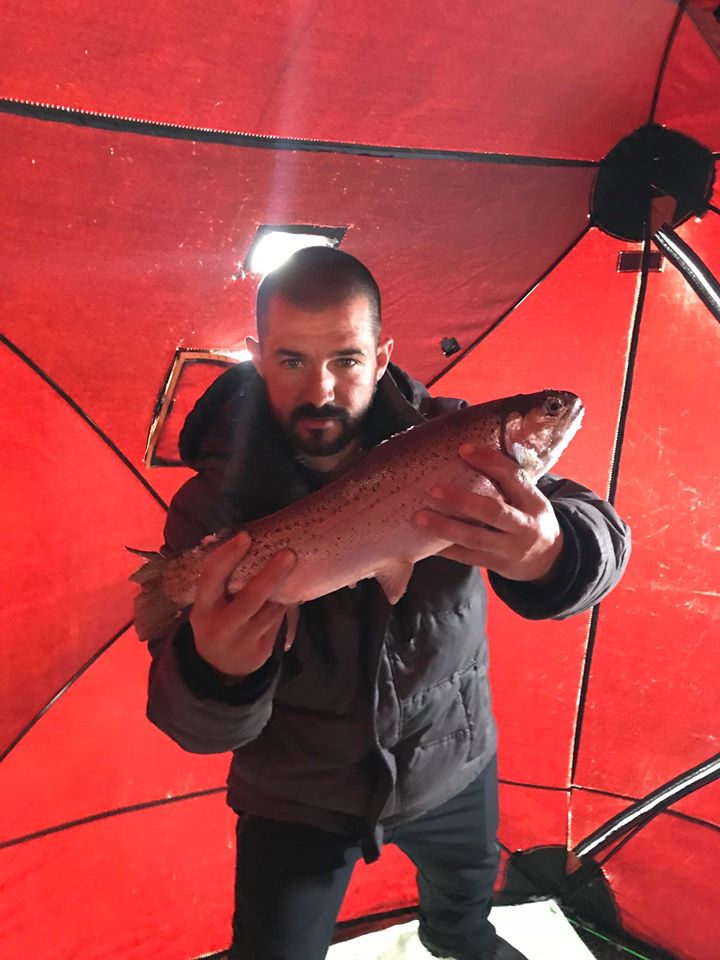 2-11-2020
Thank you Richard Haugen for sharing pictures of your successful day ice fishing at Wildhorse Reservoir last weekend! Buy your......
Read More
www.NevadaFishReports.com © 2023. All Rights Reserved.
Website Hosting and Design provided by TECK.net