Nevada Fish Report
Fish Report for 2-21-2020
NDOW Western Fishing Report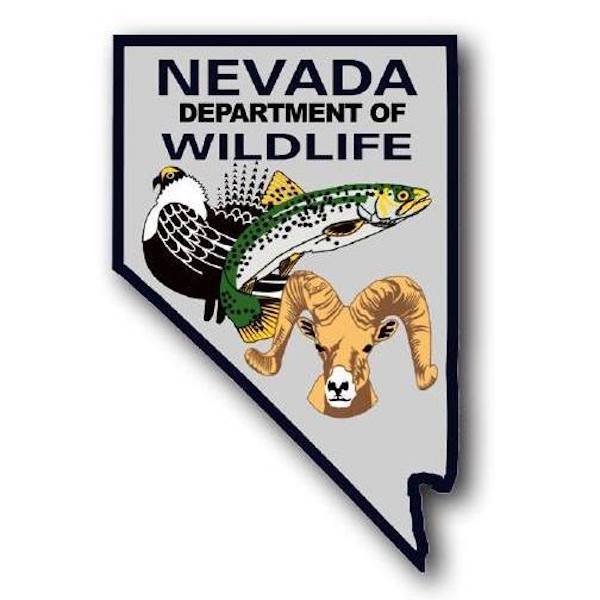 Photo Credit: Courtesy of NDOW
by Nevada Department of Wildlife
2-21-2020
Website

BILK CREEK RESERVOIR
Trout fishing has been fair when open water can be found. Fishing for bass has slowed considerably. Majority of activity is now limited to trout in the late afternoons. Bait fishing with dough bait and worms will attract the occasional trout

BLUE LAKES
Blue Lakes closes to fishing on November 15th
 
CARSON RIVER
Fishing has been good on the Carson with flows around 200 cfs. A few BWO/Baetis mayflies are hatching in the afternoons and midge can be seen all day. Fishing should continue to be good in the usual spots until the spring melt begins. High water tactics will be the key to success coming up as flows start to increase. Look for fish in slower moving water and along protected banks. Fly fisherman high sticking small bright streamers and dark nymphs are likely to find the occasional fish. Spin fisherman should find success with bright rapalas and dark spinners in deep slow moving water. It's a good idea to keep an eye on flows this time of year, early spring rainstorms and exceptionally warm days can really bump flows quickly to dangerously high levels.
 
CHIMNEY RESERVOIR
Fishing is slow for walleye, crappie, wiper and catfish. A few walleye are being caught slowly trolling minnow imitations or worm harnesses. Trolling faster with rapala minnow imitations is a good method for walleye as well. For crappie use bright colored jigs in the flooded vegetation. The few that fly fish Chimney Reservoir tend to stick with the chartreuse and yellow Clouser minnows. Note that all tiger muskie must be released and report the tag # to NDOW. Additional Tiger Muskie fingerlings will be introduced during the 2019 season and some larger fish are showing up during surveys.
 
EAST WALKER RIVER
Flows are way down on the East Walker and fish are spooky. Fly fisherman tight line nymphing through the deeper runs with small flies and light tippets are finding a few fish. Cold temps have limited the dry fly activity for now. Look for that to change as some small stones, midge and baetis mayflies start to hatch soon. Spin fisherman are finding the occasional fish slowly moving small spinners on light lines in the deeper pools.
 
HOBART RESERVOIR
Hobart closes to fishing on September 30th.
 
KNOTT CREEK RESERVOIR
Knott Creek closes to fishing on November 15th
 
LAHONTAN RESERVOIR
Fishing has been slow. It should be an incredible year with the current snowpack and previous seasons catch rates. Fishing will pick up for bass closer to April with warmer temperatures.
 
LAKE TAHOE
Fishing has been good from boats and fair from shore. Slow moving spoons in combination with flashers in the top 20 feet have been effective all day. Jigging and trolling for macs has been fair.
 
MASON VALLEY WMA
Hinkson slough has been good with the pleasant weather. Fly fisherman using larger midge pupa under an indicator or slowly retrieved are finding fish most of the day. The challenge has been keeping the flies near the bottom and out of the silt and snags. Spin fisherman are finding fish using small jigs slowly bounced along the bottom. 
 
MARLETTE LAKE
Marlette Lake closes to fishing on September 30th
 
ONION VALLEY RESERVOIR
Onion Valley closes to fishing on November 15th   
 
RYE PATCH
Fishing has been slow.  Fishing will just continue to improve with good water conditions and spring temperatures. Spin Fisherman are finding that Rapala minnow imitations are working well. Fly Fisherman are picking up an occasional walleye, bass, or carp on chartreuse woolly buggers or clouser minnows.
 
SPOONER LAKE
Spooner Lake remains open to fishing during the winter months but is typically covered in ice by mid-December. Access will likely be tough until the ice comes off in spring.
SQUAW RESERVOIR
Fishing at Squaw Reservoir can be productive through the winter months especially on the northwest portion of the reservoir where warm springs keep water temperatures up.  As spring progresses expect Bass fishing to heat up.  May to mid-June is typically the best time of year for largemouth bass at the reservoir.  Fishing for rainbow trout in the deeper portions of the reservoir in the winter can also be productive.
TOPAZ LAKE
The opener was one of the best on record. The water record was broken and plenty of fish have been caught. Catch rates are about 1 fish per hour with some fish being caught up to 24" from shore and boats. Shore fisherman are using large spoons, diving plugs. and crawlers deep off the bottom. Look for fishing to just keep getting better as spring creeps in.
 
TRUCKEE RIVER
The Truckee is fishing well now that we are warming up a little. Water temps are near 48 degrees bringing the insects back to life. BWO/Baetis mayflies are hatching in fair numbers on pleasant days and should get better with warmer temps. Until runoff increases the flows, fishing should just get better. Spin fisherman using larger jigs and rapala style minnows are finding some good fish from downtown to sparks. It's a good idea to be aware of the new special regulations that went into effect on the lower river below the Lockwood Bridge if you're headed out.
 
URBAN PONDS
Very few of the urban ponds in the western region have been stocked in 2020 but some carryover fish may be found.  The Sparks Marina will offer the best chance to catch an array of species while waters like Virginia Lake and Paradise Park Ponds may still hold a number of channel catfish and some carryover rainbow trout.
 
WALKER LAKE
As a result of declining water levels, Total Dissolved Solids (TDS) in Walker Lake has increased dramatically to the point that the lake can no longer support its native fish and wildlife populations. The last Lahontan cutthroat trout was documented in the lake in 2009. An increase in the lake level is key to reestablishing a fishery in Walker Lake. To learn more about efforts to restore Walker Lake, you can visit the Walker Basin Conservancy website at: https://www.walkerbasin.org/history-of-walker-lake
WALL CANYON RESERVOIR
Some ice is still present on the lake, but fishing has been great where you can find open water. Bass fishing has slowed but trout are eager to eat just about anything. Slow moving rooster tails and jigs near the bottom are producing good fish. Dough bait and worms are both effective all day. Fly fisherman slowly retrieving larger woolly bugger and leech patterns are doing well.
WASHOE LAKE
Stocking of several thousand channel catfish and white crappie along with half a million juvenile white bass has occurred in both Little Washoe Lake and Washoe Lake during the 2017 and 2018 seasons. Little Washoe has repots of some white bass being caught on small flies and spinner when temperatures are up. I string of nice days could lead to some pretty exciting winter fishing. 
www.NevadaFishReports.com © 2023. All Rights Reserved.
Website Hosting and Design provided by TECK.net