Nevada Fish Report
Fish Report for 3-13-2020
NDOW Eastern Fishing Report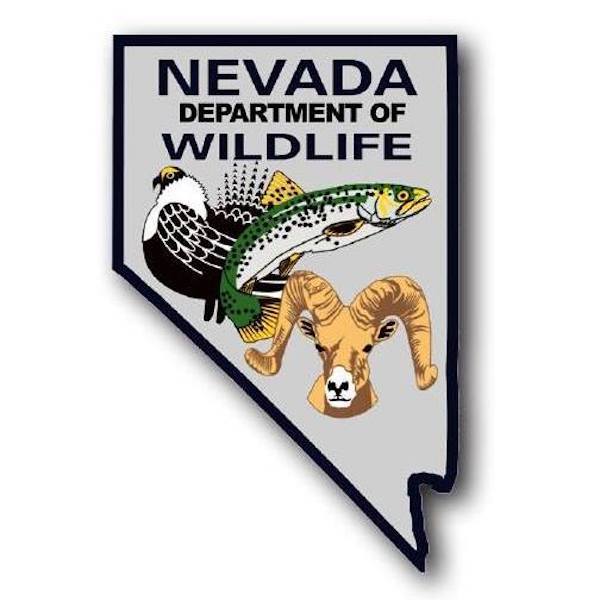 Photo Credit: Courtesy of NDOW
by Nevada Department of Wildlife
3-13-2020
Website

Wednesday night Peter Chan of the National Weather Service gave the Ruby Mountain Fly Fishers a presentation on weather and fishing. One of the common themes that we saw both from his presentation and from comments of the members was that cold fronts moving into an area can trigger fishing and that the few days after it clears up fishing may slow down.
Since we have a cold front moving into the area over the weekend with unsettled weather forecast for the next week to ten days, this might be the time to get out and give it a try. That being said, this is also the time of year when hypothermia plays a big role in accidents in Nevada, so please wear appropriate clothing.
While weather plays an important role in fishing so, it appears, does the phases of the moon. Anglers may want to take advantage of solunar tables and combine the information from them with weather conditions to possibly increase their chances of catching fish.
Where do you find this information? Here are some web addresses to sites that give weather information and solunar tables. Of course www.weather.gov is the obvious choice for weather info as is www.weather.com (the Weather Channel) and www.wunderground.com (weather underground).
For solunar tables www.solunarforecast.com and www.primetimes2.com are both free. There are also lots of apps for phones so just do a google search for "solunar table" or "best fishing times" and see what comes up.
If you do decide to take advantage of some bad weather fishing, just remember, there's no such thing as bad weather, just bad gear. Make sure you have the appropriate bad weather gear to be safe.

ANGEL LAKE
Angel Lake is completely frozen over and the road is closed for the winter, so there will be no fishing reports until late next spring or early next summer depending upon winter weather.
CAVE LAKE
Cave Lake is covered in very unsafe ice.
COLD CREEK RESERVOIR
CCR is open for shoreline fishing. Anglers should be able to catch trout on a variety of tackle including spinners, wet flies, nightcrawlers, and powerbait.
COMINS LAKE
The lake is sitting at capacity and spilling water into the North Valley of Steptoe Valley Wildlife Management Area. Mostly ice free with lots of open water for fishing. Trout fishing has been fair to good for shore anglers using worms or PowerBait. Spring flies include black or olive wooly buggers, small hares ears and PT nymphs, chironomids and egg patterns. NDOW has implanted transmitters on several pike in an effort to track them. If pike are caught with a transmitter antenna coming out of them, please return the pike to the lake. Other non-tagged pike should be humanely dispatched immediately.
ILLIPAH
The reservoir remains at capacity with a fair amount of open water for fishing and very unsafe ice. Anglers will do well on nightcrawlers, mealworms, wet flies, and powerbait.
JAKE'S / BOIES RESERVOIR
Jakes Creek is covered with very unsafe ice and has a ring of water around the edges. It is spilling. It may be covered with unsafe ice for a bit depending upon the weather. While we are projected to cool down next week, it isn't enough to grow safe ice yet is still cool enough to keep the ice that remains on it.
JIGGS / ZUNINO RESERVOIR
Jiggs is ice free and anglers have been catching trout up to 15 inches from shore. Rainbow PowerBait seems to be the ticket here, though worms are also working. The same lures and flies that work at South Fork should all work here.
MOUNTAIN STREAMS
With low flows and cold water, fishing is slow on most streams, though they may pick up a bit with the forecast precipitation this weekend. However, after the rain expect some turbidity in the water. The trick is to slow your presentation down. Snow and ice buildup along shorelines make walking along streams treacherous. Nymphs and small streamers should be working, though expect bites to be very subtle in the cold weather. On warmer cloudy afternoons, blue wing olive emerger and dry fly patterns may be worth a try. Some gauging stations are inoperable due to ice. As of Thursday, March 5, the Bruneau River station is flowing at 190 cfs, the Jarbidge River 16 cfs. To get to the Bruneau or the Jarbidge, you must come from the Idaho side of the state line. East fork of the Owyhee is flowing at 135 cfs, Salmon Falls Creek is up at 172 cfs, Lamoille Creek at 5 cfs, South Fork of the Humboldt at 41 cfs, Cleve Creek flowing at 8 cfs and Steptoe Creek at 4 cfs. Big Creek near Austin doesn't have a gauging station, but fishing for brown trout here has been fair to good.

HIGH ALPINE LAKES
The high mountain lakes are iced over and there will be no fishing reports on the high mountain lakes in the Rubies or East Humboldt's until late next spring or early next summer depending upon winter weather.

RUBY LAKE NWR
Very little change here. With the drier weather, the road in Ruby Valley has dried out and has been graded. You can get through Harrison Pass, though it is definitely 4WD only and with this week's forecast unsettled weather, may close again. The collection ditch is ice free. Water levels in the collection ditch are low and clear and fishing for trout is fair to good depending upon the day. Anglers report catching mostly 10 to 14-inch fish in many areas, with a few 15 to 20 inchers thrown in every once in a while. Stormy, windy or cloudy days seem to be the best. Anglers would do well to target areas where springs flow into the ditch or around culverts that create some flow between the ditch and the units. Very small dark flies fished dry or just under the surface and egg patterns have worked as have streamers and spinners. In other words, BWO (blue wing olive) emerger and dry fly patterns, Griffith's gnats and ants. Anglers should also plan to use the usual small nymphs such as PT's, hares ears, olive soft hackles, red or blue copper Johns and prince nymphs in sizes from 14 to 18. Wooly and crystal buggers in black, purple or olive are also working.
South Fork is ice free and fishing has picked up with anglers catching half a dozen fish for a morning's worth of fishing. Trout are 15 to 20 inches with the occasional 22 inch fish and all are very fat. Lots of shoreline to fish and shore anglers are also doing well. Fly fishermen have been catching trout using a variety of nymphs (black and red have been good colors) including gold ribbed hares ears taking some nice fish. Wooly buggers, leech patterns and balanced leeches in black with some red are also working. Spin anglers should be trying dark colored spinners or minnow type imitations as well as worms or PowerBait. Rainbow colored garlic scented bait seems to be working the best. The stream above the reservoir has been producing a few trout as well.
WILDHORSE RESERVOIR
It is still winter at Wildhorse and as of Thursday, March 12, ice thickness averaged around 15 inches with a thin layer of crusty snow on top. The ice at the bottom of the boat ramp is a bit broken from atv traffic getting on and off the ice. If ice fishing near the highway culvert in the Penrod arm, take care as this is one of the first places to start to melt with the current flowing through the culvert. On the warm sunny afternoons, the snow melts and some areas of slush. Both trout and perch fishing fair to good in both size and numbers. If fishing for perch find water that is 30 feet or more in depth and fish within a foot of the bottom with a brightly colored jig tipped with a piece of worm or mealworm. Use an occasional jigging motion to bring the fish in. When fishing for trout, try to find depths of between six and 12 feet and start fishing about four feet below the ice and start moving the presentation down in the water column a foot at a time if you haven't had any bites in about a half hour. Most anglers have been fishing Penrod and Hendricks Arms as well as the main body of water between them. The northern and southern parts of the lake have mostly been ignored, but should produce fish as well. Both perch and trout were being caught by a small group of anglers by the old road bed at the southern end of the lake. The State Park has groomed a very nice ice skating rink right off of the boat ramp and there is enough snow for sledding. The campground is open and on a first come first served basis.
WILLOW CREEK RESERVOIR
No recent report.
WILSON RESERVOIR
No recent report, but expect similar conditions to South Fork with the probability that the lake is ice free. The road is heavily rutted and after this weekend's rain may be 4WD for a couple of days until it dries out. Probably not worth the trip at this time.
Next Report >
Next Report >
More Reports
Nevada Department of Wildlife Reports
for Friday, March 13th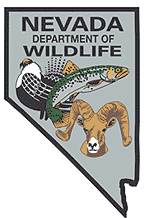 Wilson Reservoir
:
Wilson Reservoir Report
Wild Horse Reservoir
:
Wildhorse Reservoir Fishing Report
South Fork Reservoir
:
South Fork is Ice Free
Ruby Lake NWR
:
Ruby Lake Fishing Report
Jiggs Reservoir (Zunino Reservoir)
:
Jiggs is Ice Free
Jakes Creek Reservoir (Boies Reservoir)
:
Covered in Unsafe ice
Illipah Reservoir
:
Illipah Reservoir Fishing Report
Comins Lake
:
NDOW has implanted transmitters on several pike in an effort to track them
Cold Creek Reservoir
:
Open For Shoreline Fishing
Angel Lake
:
Completely Frozen Over
Nevada Department of Wildlife Reports
for Thursday, March 12th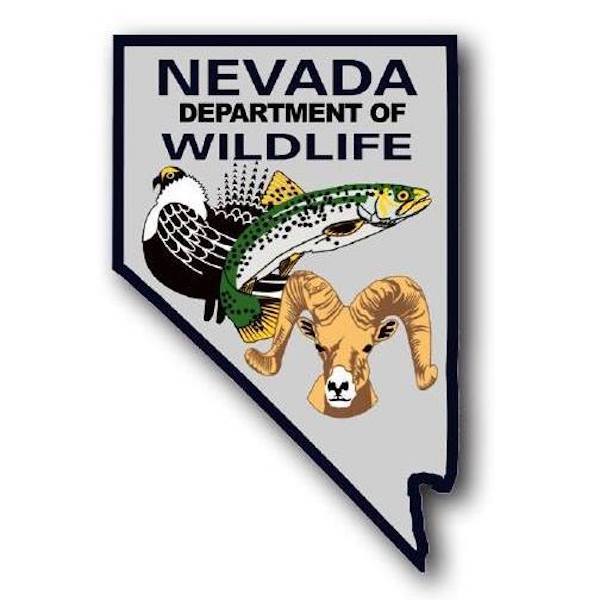 Lake Mead
:
Striped Bass Providing Most of The Action
Lake Mohave
:
Action is Expected To Pick Up
Colorado River - Laughlin
:
Shore Anglers Are Reeling in Stripers
Las Vegas Urban Ponds
:
Catfish Are Becoming Increasingly Active
Kirch Wildlife Management Area
:
Anglers Catching Plump Rainbows
Eagle Valley Reservoir
:
Ice is off The Reservoir
Echo Canyon Reservoir
:
Echo Canyon Reservoir Fishing Report
:
NDOW Southern Fishing Report
www.NevadaFishReports.com © 2020. All Rights Reserved.
Website Hosting and Design provided by TECK.net