Nevada Fish Report
Fish Report for 11-20-2020
NDOW Eastern: With Colder Weather Come Colder Water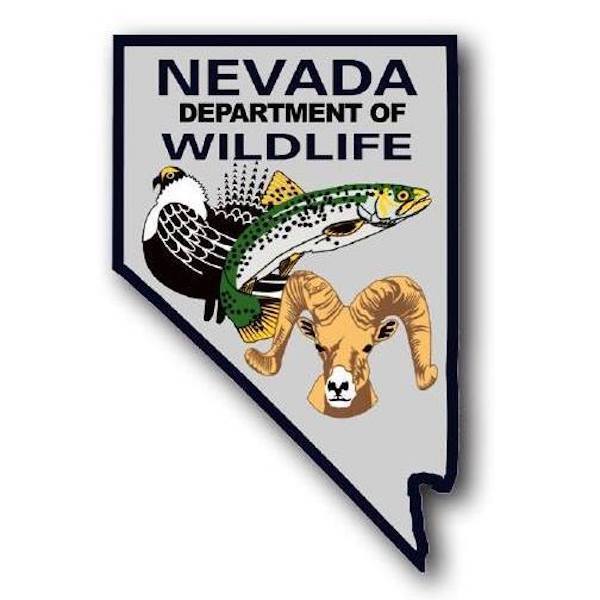 Photo Credit: Courtesy of NDOW
by Nevada Department of Wildlife
11-20-2020
Website

With the colder weather comes colder water.  Makes sense, doesn't it?  Some area waters are seeing some ice, especially at higher elevations.  The beaver ponds in Lamoille Canyon are iced over and Lamoille and Island Lakes are completely ice covered with a couple of feet of snow on the ground. All the high mountain lakes are frozen over now.
Surface water temperatures at Wildhorse have dropped into the high 30's and ice can be found in the backs of the coves on most mornings.  The part of Penrod Arm east of the road is frozen over as well.  It won't be long before the lake freezes over.  Remember that early in the season, the ice/water conditions can change quickly, and you should never attempt to go on the ice before it is truly safe.
The lower water temperatures combined with the ever-shortening daylight, have trout searching for food before the long winter under the ice sets in.  Anglers report good fishing at both Wildhorse and South Fork and the fish are cruising shallower water in the search for food so shore anglers are having success.
The road is closed and the lake is ice covered.  There will be no fishing reports for this lake until late spring or early summer depending upon the winter.
Cave Lake is sitting approximately 15 feet below normal water levels.  Fishing has been consistent throughout the year with eight to 10 inch Rainbow Trout being caught.  One exceedingly large Brown Trout over 20 pounds was caught recently, indicating that there are still quality fish left in the lake. There is no ice on the lake with water temperatures in the upper 30's to low 40's. Cave Lake received 3,196 Rainbow Trout in April. Stocking conditions did not allow for any additional trout to be stocked in 2020.The usual small nymphs and crystal buggers are working for trout, with beadhead pheasant tail nymphs being very effective.  For bait anglers, fishing a worm about four feet below a bobber or using powerbait floated off the bottom with a slip sinker seems to be the best bets. The float tube launching area is closed and anglers should fish at the north end of the lake near the dam and main boat launch area.   
The reservoir is currently sitting at approximately 40 to 50% of capacity due to a dry year and seeping that is occuring from holes in the reservoir.  A total of 4,050 Rainbow Trout were stocked into the reservoir in 2020.  No ice had accumulated on the reservoir and water temperatures were at 41 degrees Fahrenheit this week.
Poor snowpack and a rainless summer resulted in the lake level dropping approximately three feet this year.  Last week's cold snap resulted in several inches of ice that subsequently melted leaving most of the lake accessible to boat and shoreline fishing.  There is a narrow strip of ice in the "narrows" and it is uncertain if boats can break through it at this time.  Water temperatures were at measured at 360F earlier this week.  Trout are in good numbers with 16+ inch Rainbow Trout being caught regularly, with 20+ inch Rainbow Trout still found in creels.   A total of 33,217 Rainbow Trout and 3,104 Brown Trout were stocked this year at Comins Lake.  Anglers will do well on nightcrawlers, mealworms, a variety of jigs, wet flies, and powerbait.  Anglers please note that NDOW has placed radio tags in several Northern Pike.  These pike will have an orange floy tag near their dorsal fin and a small antenna coming from their stomach. Please return these fish to the water for research purposes. 
Similar to Comins Lake, the reservoir level dropped this year but still remains well above normal at approximately 85% of capacity.  The fall electrofishing survey revealed an average of 11.7 inches on Rainbow Trout and 13.3 inches on Brown Trout.  A total of 18,856 Rainbow Trout stocked into Illipah Reservoir in 2020.  There is currently no ice on the reservoir and water temperatures were at 400F this week. Anglers will do well on nightcrawlers, mealworms, a variety of jigs, wet flies, and powerbait.  
Surface water temperature was 40 degrees with no ice. With improved water level and the cold weather killing the aquatic vegetation, shore angling has improved.  Trout fishing is fair to good and bass fishing is slow.  The usual PowerBait and worms as well as small spinners are working for trout.  Fly rodders should be using chironomids, hares ears, PT nymphs, copper Johns, and black or olive wooly buggers. 
The water level is very low and muddy and fishing is poor.  Due to low hot water this summer there was a trout die-off so trout fishing is nonexistent at this time. NDOW is not planning on planting trout here this fall due to the low water levels.  No report of anglers fishing here, so no report on any bluegill or bass but expect poor fishing.  Pray for a good winter to fill this water up. 
MOUNTAIN STREAMS
The colder water temperatures and nights below freezing have shut off most hatches in area streams. Northern Elko County streams saw a slight uptick due to precipitation, but most streams have not changed much since last week.  The one exception is the East Fork of the Owyhee below Wildhorse Dam which has dropped significantly as the outflow of the dam has been slowed. Higher elevation streams have snow and ice bank conditions making fishing difficult.  With the colder temperatures, stream fishing is slowing down.  Expect the fish to be sluggish and anglers will need to put their presentations right in front of the fish.  Brown and brook trout are still on the move, though the spawn is over, and you can still target these fish. There is very little change in stream flows in the area. As of November 19, the East Fork of the Owyhee have seen flows diminish to a more normal 25 cubic feet/second (cfs), the Bruneau River at 21 cfs, the Jarbidge at 6 cfs, Salmon Falls Creek at 54 cfs, Lamoille Creek at 3 cfs, the South Fork of the Humboldt at 11 cfs, Cleve Creek at 6 cfs, Steptoe Creek at 3 cfs and Kingston Creek at half of normal at 3 cfs. 
HIGH ALPINE LAKES
Back country travel is difficult and with the snow forecast for the area on Friday, only the most experienced backcountry travelers should attempt to reach the lakes. The lakes are now frozen over and fishing is done for the winter.  There will be no more fishing reports for the high alpine lakes until late spring or early summer depending upon the winter.
Bass fishing is done here as the weather turns with the cold water temperatures. Fishing is good for 10 to 13-inch trout at the collection ditch which was stocked with approximately 7,000 trout in October.  Water level in the collection ditch has improved and large browns and tigers are on the prowl at the end of the fall spawn.  Small brightly colored spinners were doing well. Anglers need to switch to sub-surface flies such as leech patterns, wooly buggers or crystal buggers.  Other flies working include the usual small nymphs such as PT's, hares ears, olive soft hackles, red or blue copper Johns, prince nymphs and egg patterns. Governor's Pond has been stocked and fishing is good there.   In the crystal, clear water of the collection ditch, if you can see the fish, they can see you.  Go low, slow and wear drab clothing.
Anglers continue to report good fishing for trout from shore.  Surface water temperatures are the high 30's to low 40's depending upon time of day and location on the lake. Little change here on fishing conditions as trout fishing is good and bass fishing is slow with an occasional large bass being taken. Bait anglers are having luck using nightcrawlers or rainbow PowerBait fished with a slip sinker off the bottom in about eight feet of water.  Fly fishermen are catching fish at the south end of the lake using black or brown leech patterns, as well as snail patterns, fished with an intermediate sink line.  They also continue to have success fishing balanced leeches,  chironomids (midge larvae), or small nymphs in black or red under an indicator.  Fishing snow cones and midge larva a foot off the bottom in four to 10 feet of water is working well. Fishing mud bottoms with these presentations on the northwest side of the lake has been effective. Fishing below the dam in the river has been slow with very low flows. The state park campground is open at 50% of capacity.  South Fork was stocked with approximately 30,000 nine to 10-inch rainbow trout over the past couple of weeks and stocking is done for the year here.
Surface water temperatures are now in the high 30's and ice is forming on the edges and backs of coves, especially in the morning.  Trout fishing has been fair to good, depending upon the weather.  The dock at the boat ramp is now out of the water.  Fishing for perch is fair as they are moving into deeper water making it difficult for shore anglers.  Bass fishing is slow.  The usual PowerBait and worms for bait anglers have been working for trout.  For fly fishermen midge larva, hares ears, and PT nymphs are good patterns to use under an indicator.  Black or olive wooly and crystal buggers are taking fish as well.  Balanced leeches under an indicator have also been effective, especially if there is a chop on the water.  Most anglers are fishing Penrod and Hendricks arms, though the part of the arms east of the highway are freezing over.  However, when fishing is slow in the arms, anglers should move out to the main body of the lake.  Fly fishing anglers fishing the river below the dam need to switch to subsurface flies such as nymphs and streamers.  Silver or white minnow imitations have been working in the stream for spin anglers. Drifting nymphs under an indicator or swinging streamers are working for fly fishermen.  The lake has been stocked with more than 20,000 eight to 10-inch rainbow trout over the past month and stocking is done for the year. The campground is open and is on a first come first served basis but is limited to 50% of capacity.  Tribal land around the lake is open to camping. 
No fish
The water level is average for this time of year and surface water temperatures have dropped into the low 40's.  Fishing is fair to good for 12 to 15-inch trout and bass fishing is slow.  Black leeches have been working for both trout and bass. Chironomid patterns are also working for trout. Black or dark green spinners with contrasting spots are working for spin fishermen.  For the most part, the same presentations that are used at South Fork, should work here. 
More Reports
Nevada Department of Wildlife Reports
for Wednesday, November 18th, 2020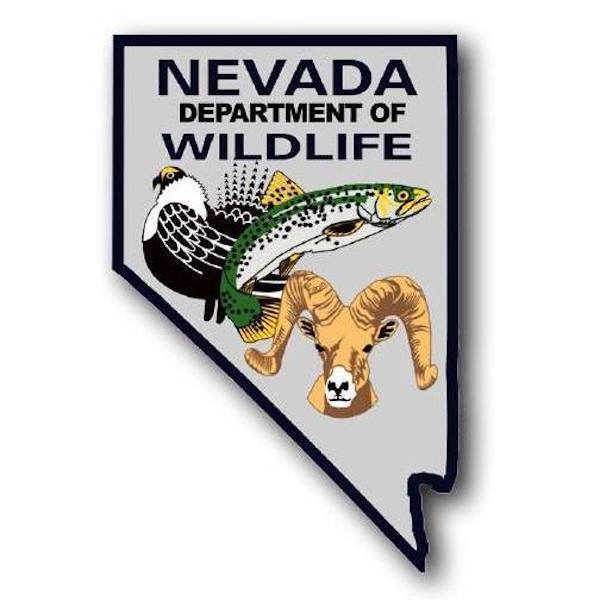 Lake Mead
:
Boils Are Popping Up Throughout The Day
Lake Mohave
:
Striper Boils Are Still Active Throughout The Day
Colorado River - Laughlin
:
Rainbow Trout Are Keeping Shore Anglers Busy
Kirch Wildlife Management Area
:
Great Weekend Ahead To Be Out Fishing
Eagle Valley Reservoir
:
Northern Part of The Reservoir is Covered in Ice
Echo Canyon Reservoir
:
Rainbow Trout Action Has Been Good
:
NDOW Southern Fishing Report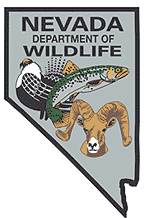 11-17-2020
The water level at Prosser Creek Reservoir is low. There is no longer any boat access here. Shore anglers are......
Read More
www.NevadaFishReports.com © 2021. All Rights Reserved.
Website Hosting and Design provided by TECK.net