Nevada Fish Report
Fish Report for 8-26-2021
NDOW Eastern Fishing Report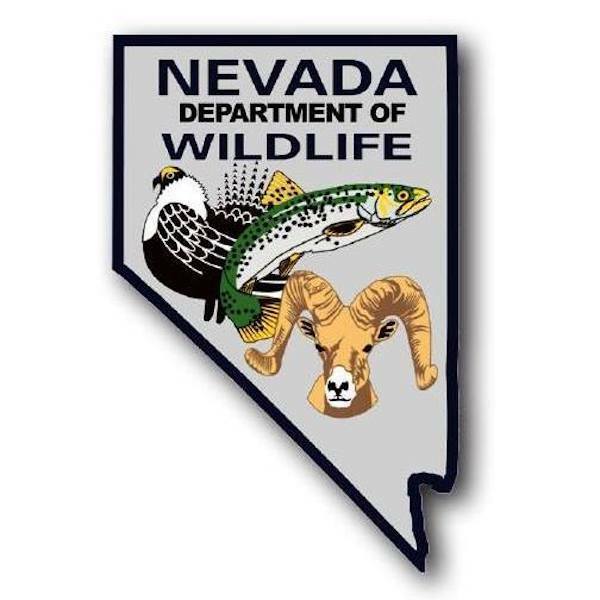 by Nevada Department of Wildlife
8-26-2021
Website

This time of year, algae become quite noticeable in our high desert reservoirs.  While they may appear to be a nuisance, algae are a necessary and beneficial part of a healthy aquatic ecosystem.  They form the food and energy basis for nearly all other aquatic organisms in the water column.
Alage are primary producers, known as autotrophs using photosynthesis to convert water and carbon dioxide to sugar (food) in the presence of sunlight.  A byproduct of photosynthesis is oxygen that contributes to the survival of fish and other aquatic organisms that live in lakes.  Algae also form the base of the food chain that all lake organisms depend upon, either directly or indirectly. 
Besides sunlight and temperature, the biggest contributors to algae growth are the Phosphorus and Nitrogen entering the system through waste from range activities, fertilizers, detergents and leach products from septic systems. The best way to limit algae growth is to limit the amount of these nutrients that enter the lake.  
The algae load in area reservoirs is a seasonal mild to moderate load and is not unusual for this time of year.  If above average temperatures and very sunny days continue into September, there is the possibility of excessive loading in these waters. 
If that happens there is the possibility of harmful effects as the excessive algae load dies off.  Decaying algae consumes oxygen and if a heavy algae load decays all at once, the oxygen levels in the water may plummet.  This can cause a fish die-off as there isn't enough oxygen to support them, though the last fish die-off due to decomposing algae in Elko County was in 2007.  Decaying algae can also have a putrid smell if washed ashore.
There are harmful algal blooms that are the rapid growth of algae or cyanobacteria that can cause harm to people, animals or the local ecology.  Harmful algal or cyanobacteria can look like foam, scum, paint or mats on the surface of the water and can be different colors.  Think blue-green algae which are not algae at all, but types of microscopic cyanobacteria that have formed dense colonies that show up as a "bloom."  This is currently not the algae that are being seen at Wildhorse or South Fork Reservoirs.
The bottom line is that as long as algae do not reach nuisance levels, they play an important and essential role in a healthy aquatic ecosystem.
Fishing is good.  Worms or PowerBait fished off the bottom using a slip sinker have been working.  Bobber fishing is working on some days but slow on others.  Good flies for stripping include small leeches, crystal buggers, slumpbusters and wooly buggers. This is the perfect water for a dry and a dropper.  Dries should include elk hair caddis, small hoppers, yellow stimulators, royal trudes, royal Wulff's and red or yellow humpies.  Nymphs such as PT's, hares ears, zebra midges, soft hackles and chironomids fished under the dry flies should be productive. This lake was stocked with approximately 2,200 rainbow trout in early July for a total of approximately 4,800 fish so far this year.
Surface water temperatures are in the low to mid 60's and fishing has been good for 8 to 10-inch rainbow trout using worms, PowerBait or small spinners. A few small brown trout are also being caught. Fly rodders should be using small nymphs, chironomids or buggers. When the trout are dimpling the surface in the morning or evening, the usual assortment of dry flies in sizes 14 to 18 should work. Patterns to try include elk hair caddis, Adams, mosquitos, blue wing olives, pale morning duns and any of the royal colored dry flies. 
Trout fishing has been fair to good with trout hitting dry flies before the day heats up and subsurface later in the day. The same flies, lures and techniques that work at South Fork should work here for both trout and bass.
Surface water temps are in the upper 60's to low 70's and fishing is good for bass but just fair for trout. Bass are averaging 11-13 inches with the occasional 15-incher.  Best time for trout is early morning or late evening.   Anglers shouldn't be surprised if they catch a Bluegill from time to time but NDOW is asking that those fish not be harvested since they are the founder population of what could be a fun pan fishery. Anglers will catch trout on nightcrawlers, spinners, wet flies behind a bubble, and wooly buggers. Bass have been hitting on spinner baits, crank baits, and poppers. Minnow imitations and large streamer patterns have been working for northern pike.  Anglers, please note that NDOW has placed radio tags in several Northern Pike.  These pike will have an orange floy tag near their dorsal fin and a small antenna coming from their stomach. Please return these fish to the water for research purposes.  If the pike doesn't have the transmitter tag, please humanely dispatch the fish.  Do not put it back in the lake. The boat launch construction is expected to begin soon, so launching boats will become very difficult for anglers.  There will be launch access on the north end of the lake but parking is limited.   
Water levels continue to drop with irrigation though they are still good for this time of year.  There are large vegetation mats on the south end of the reservoir that are producing sizable insect hatches. Fish the edges from a boat or float tube.  Rainbow Trout will be the dominant species to catch at Illipah Creek with the occasional Brown Trout being caught. Anglers will do well on beadhead pheasant tails, wooly buggers, chironomids and parachute Adams.  Spinners, PowerBait, and nightcrawlers will do well for the spincasting crowd. With warm surface water temperatures, fishing is best in early morning or late evening.
The water level is still dropping as irrigation continues.  This is normal.  Aquatic vegetation is thick so shore fishing is difficult. Best results are from a float tube or small cartop boat.  Expect good fishing for bass and slow to fair fishing for trout, though a few trout in the 13" to 15" range have been caught.  The catfish are cooperating as are the bass with bass averaging 10 to 13 inches.  The usual worms and PowerBait, as well as small spinners, rooster tails, and panther Martins should work. Fly rodders should be using black or olive wooly buggers or leech patterns, hares ears, PT nymphs and chironomid patterns.  The same soft plastics that work at Ruby Lake NWR should work here for bass.
Almost dry and no fish.
MOUNTAIN STREAMS
Access to Lamoille Creek is limited to foot traffic at this time due to the Lamoille Canyon Road being closed because of the debris slides.  Flows at area streams are 10 to 25% of normal for this time of year and the water is warm.  Some, like the Bruneau are so low that the pools and deeper runs are the only place holding fish.   With the low warm water conditions, catch and release may not be a good idea.  Keep fish up to the legal limit.  As of August 26, the East Fork of the Owyhee was flowing at a very low 12 cfs, the Bruneau River at 3.3 cfs, the Jarbidge at 4.1 cfs, Salmon Falls Creek at 17.2 cfs, Lamoille Creek at 4.8 cfs, the South Fork at 18-25 cfs, Cleve Creek at 3.9 cfs, Steptoe Creek at 2.2 cfs and Kingston Creek at 4.7 cfs. 
High Alpine Lakes
The Lamoille Canyon Trailhead is not accessible by vehicle at this time due to the road being closed due to debris flows.  That being said fishing conditions are good and fishing the high alpine lakes that are accessible by other access points is a great way to beat the heat.  The same tactics and presentations that work at Angel Lake should work here.  The further you get from the trailheads, the better the fishing.  Be prepared for changing weather conditions and check the forecast before heading out. . 
Very little change here as trout fishing in the collection ditch continues to be fair to good depending upon the day and location.  Bass fishing is good for numbers and fair for size in the South Marsh. While there is no problem launching at the main boat ramp, Narciss is so weedy that only shallow drafting vessels without motors (canoes and kayaks) are able to get through. The usual assortment of dry flies including hoppers, damsels, elk hair caddis or yellow stimulators are working for trout in the collection ditch.  When dries aren't working switch to leech patterns, balanced leeches, crystal buggers, #14-16 hare's ears, and #16-18 PT nymphs.  Other flies working include the usual small nymphs, olive soft hackles, red or blue copper Johns, and prince nymphs. Small brightly colored spinners were doing fair to good for spin fishermen. For bass in the units and South Marsh, dark colored soft plastic grubs and worms with contrasting sparkle flakes rigged weedless are working for bass.  Colors include dark green, motor oil, black, purple or blue. Casting into the tules/cattails or into the shadows caused by them is your best bet.  Expect to lose some tackle.  With the cooler nights, bass fishing first thing in the morning may not be as productive, but the days are plenty warm enough for fishing to be good in the afternoons.
Fishing for bass continues to be good while fishing for trout is fair for numbers and good for size though anglers are having to go deep to catch trout.  The surface water temperature is in the mid to high 70's, is green with algae and aquatic vegetation is growing in the shallows.  The warmer water is helping the bass bite but slowing the trout.  Fish deeper water for trout, about 15 feet below the surface, and fish structure for bass.  Spinner baits, blade baits, soft plastics have all been working for bass. In low light conditions, topwater action has been good on still mornings and evenings.  Anglers are also having some success with both worms and PowerBait.  Flies that have caught fish include leech patterns, red copper Johns, wooly buggers, hares ears and chironomids (midge larva) patterns. Ice cream cones, red butt buzzers, red and silver zebra midges, red brassies and frostbite chironomids are all working if you can get them deep enough.  Fishing at Jet Ski Beach has been fair for trout. The boat ramp at Jet Ski Beach is not useable due to a drop off at the end of the ramp which will get your trailer tires stuck.  Anglers may keep one black bass 15 inches or longer.
Prop rock (in the canyon by the dam) and the island just off the state park are just below the surface and hazards to boaters.  One boat hit prop rock this past weekend so slow down in those areas and watch your depth finders.  The water is also green with algae that is typical for this time of year.  Trout fishing is slow to fair while bass and perch fishing are good. With surface water temperatures in the mid-70's the trout are well down in the water column. Trout anglers will need to get their presentations down to 12 to 15 feet to have the best chance of catching them.  Leech patterns and the usual nymph assortment of copper Johns, hares ears, pheasant tails and chironomids should all be working.  Bait anglers should be using worms or PowerBait fished off the bottom or suspended well below a bobber.  Small spinners should also be effective, just give them plenty of time to sink deeper into the water column. Boaters can try flashers tipped with worms on a downrigger to reach the proper depth.  Bass anglers have had success with orange pumpkin and green pumpkin soft plastics as well as perch-colored crankbaits. Orange or gold has also been a good color for perch, bass and trout. Expect to catch several perch between bass and trout hookups. Anglers may keep one black bass 15 inches or longer.
No fish
With surface water temperatures in the mid to high 70's, fishing has been slow to fair for trout and fair to good for bass. Fair for numbers of bass but good for quality.  Big damselflies and midges are hatching in the morning so Bass were hitting appropriate colored soft plastics; Junebug, green pumpkin and light blue/bluegill sparkly have been working.  For the bait anglers, worms seem to be working better than PowerBait for trout.  Spin fishermen should be using blue or green spinners with silver blades.  Fly rodders were having good luck with damselfly nymph and dry patterns along the weed bed edges in the morning.  Nymphs include blue copper Johns, hares ears, PT's and of course damselfly nymphs. With the big midge hatch bring the chironomid patterns. The boat ramp is out of the water and is unusable.
www.NevadaFishReports.com © 2023. All Rights Reserved.
Website Hosting and Design provided by TECK.net