Nevada Fish Report
Truckee River Fish Report for 8-10-2023
Cool Water Temperatures + Stable Flows = Happy Trout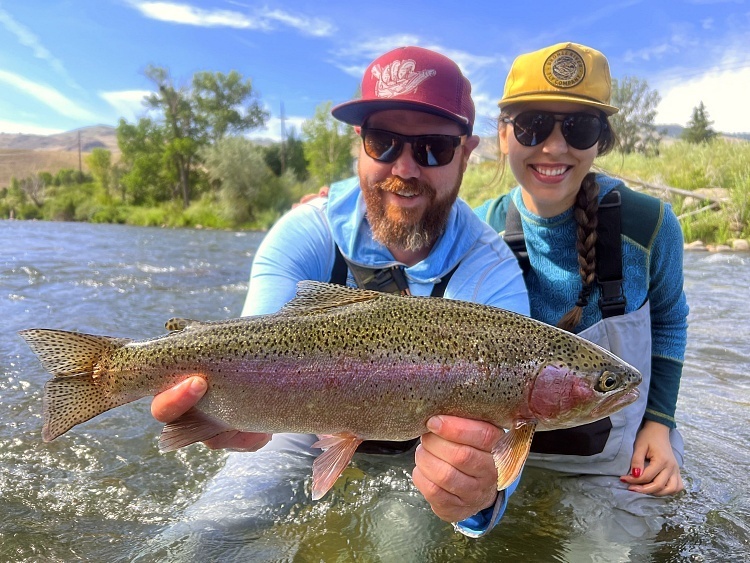 The first part of August has provided some spectacular fly fishing on the Truckee River and other local trout fisheries. Reservoirs upstream have a significant amount of water-resulting in stable flow conditions. Additionally, air temperatures have not exceeded 100 degrees in the Reno-Tahoe area for over a week. This has led to lower water temperatures on the Truckee River and improved fishing conditions. We hope to see you on the water!
The Truckee River has fished well through the first third of August and should only continue to produce quality wild trout. While August is typically paired with dropping flows and warmer water temperatures, this year has been much different. Flows have stabilized at the Reno gauge at just over 400 cfs. The combination of cool water temperatures and sufficient flow has led to some really great days on the water.
As we move into the middle of August, fish have keyed in on crayfish, caddis, and small mayflies. Fish tend to be more spread out with these flows- resulting in trout holding in both slow and fast current. Fish activity seems to increase around 9:00-10:00 am and continues until mid day. If we see consecutive days with higher air temperature into the 100's, fish activity will likely push back into the early hours of the morning. 
Crayfish, Crawdads, Truckee River Lobsters. Whatever you call them, now is a great time to tie one on and fish it. As you wade through the current this time of year, you'll often see red or blue claws littered along the river bottom. Trout on the Truckee LOVE these crustaceans. Crayfish can be fished in a variety of ways including dead drift and strip techniques. Flies like the Mini Crayfish and the TJ Hooker work well when bounced along the bottom. Crayfish are also known for their backward swimming ability and can be imitated with a number of streamer patterns. Flies like the Jawbreaker or the Heisenberg are solid choices in low light conditions when fish want to chase.
Caddis continue to be productive on the Truckee River fished both above and below the water surface. While caddis patterns have not been effective in the early hours, they have fished better and better as water temps creep up throughout the day. The Carot is a summer staple and for good reason. Another customer favorite this year has been The Ticket. This green caddis nymph gets down quickly and grabs attention with its flash buggy design. 
Evening fishing has also been productive on the surface. While the Truckee River is not known for its dry fly fishing, summer evenings offer the opportunity at a fish on top! Just before sunset, there aren't typically many insects. Just after sunset, caddis blossom in the air above the river; swarming and dancing around you. This short period of time can be magical for those who wait. Caddis are the main course for trout in the evening. Flies like the E/C Caddis and the standard Elk Hair Caddis work well on unsuspecting trout. Most rising fish will be found in soft water towards the middle or tailout of a run
While hatches of PMD's are occurring at a lower volume and are less frequent, rainbow and brown trout are still keying in on various mayfly nymphs. Typical of late summer, mayfly sizes have trended downward. Slim body mayfly nymphs have fished very well in the last week as trout key in on smaller insects. Flies like the Split Case PMD, Spanish Bullet, and Redemption PMD do a great job of imitating a variety of small mayflies. While Galloup's Jig BWO is tied to imitate a Blue Winged Olive, it can be just as effective in imitating other mayflies with its standard brown body. This is the time of year fish tend to look for more natural presentations.
More Reports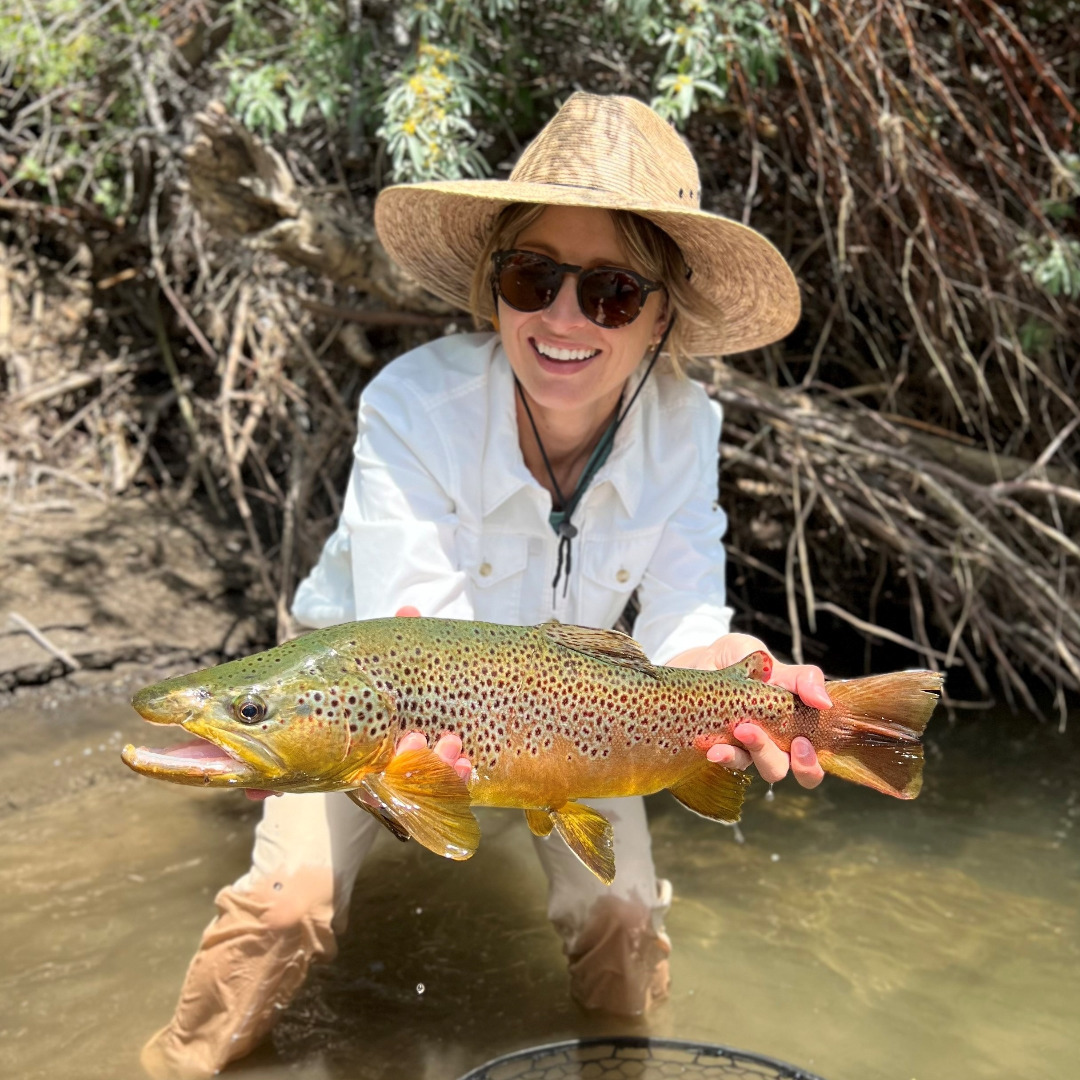 7-6-2023
The Truckee River has fished increasingly well on a daily basis with the slow decline in flow. While we still......
Read More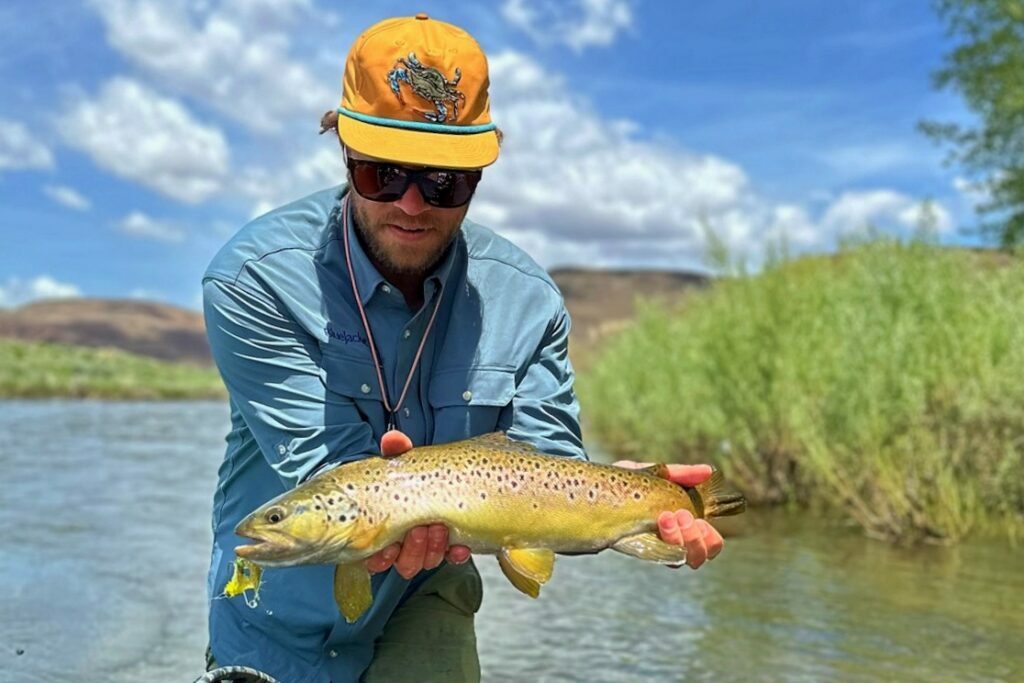 6-15-2023
The Truckee River has dropped in flow significantly since the beginning of June! The reno gauge has decreased from over......
Read More
www.NevadaFishReports.com © 2023. All Rights Reserved.
Website Hosting and Design provided by TECK.net